Here's How You Can Watch The Friends Reunion Special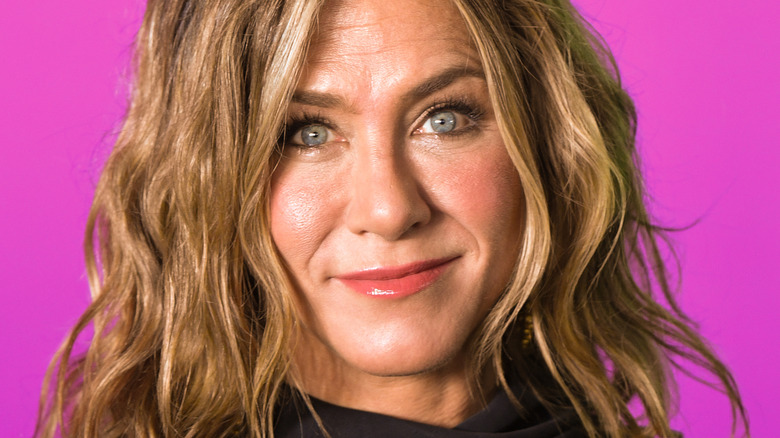 Shutterstock
After years of hopeful speculation, many fans' wildest dreams finally came true when a "Friends" reunion became official. On May 13, 2021, not only was the reunion confirmed thanks to a teaser trailer, but each member of the main cast — Jennifer Aniston, Courteney Cox, Matt LeBlanc, Matthew Perry, Lisa Kudrow, and David Schwimmer — confirmed their return for the special as well. 
"This kind of thing doesn't happen every year, or even every 10, or 15 years," Cox captioned her Instagram post about the reunion. "I feel so blessed to have had a chance to reunite with my Friends... and it was better than ever," she teased, successfully making fans ecstatic about the news. Each of the other "Friends" posted announcements about the show as well, confirming some basic information: The reunion will air on May 27, 2021, and it's been aptly titled "The One Where They Get Back Together."
So, with the reunion set to drop on the 27th, there are still some questions to square away, including perhaps the biggest one of all: where and how can you watch the "Friends" reunion? Keep reading to learn exactly how you can stream the can't-miss special.
You'll need an HBO Max subscription to watch the 'Friends' reunion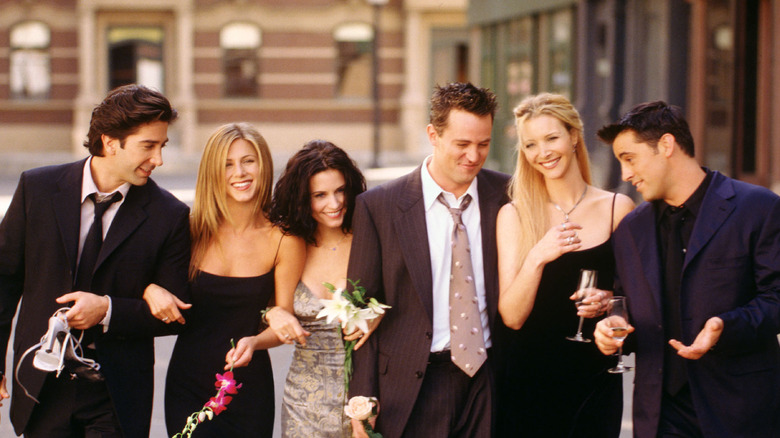 Getty Images/Getty Images
With a "Friends" reunion officially happening, many fans are eager to relive memories from their favorite sitcom while watching the cast do the same. And with each of the main six cast members returning for the big event, it's sure to live up to all the hype.
Of course, unlike with the "Friends" reruns that often play on cable, you'll need a special subscription to watch the reunion. It will air exclusively on HBO Max, so you'll want to start your subscription by May 27, 2021. "The cast of 'Friends' is getting together for the first time in 16 years," the reunion's homepage describes, noting that each of the six main cast members "return to the iconic soundstage on the Warner Bros. lot for an unscripted celebration of the beloved series." The special will be available on the streaming service starting at 12:00 a.m. PT / 3:00 a.m. ET, per Collider.
Though the "Friends" reunion isn't a new episode, there'll be plenty of reminiscing about old ones, as well as the cast "testing their trivia knowledge of the show, revisiting key sets, re-reading their lines, and joining [host] James Corden for a joint sit-down interview in front of a live audience," according to Harper's Bazaar. Be sure to tune into the highly-anticipated "Friends" reunion on May 27!