Kim Kardashian Breaks Silence On Those Travis Barker Rumors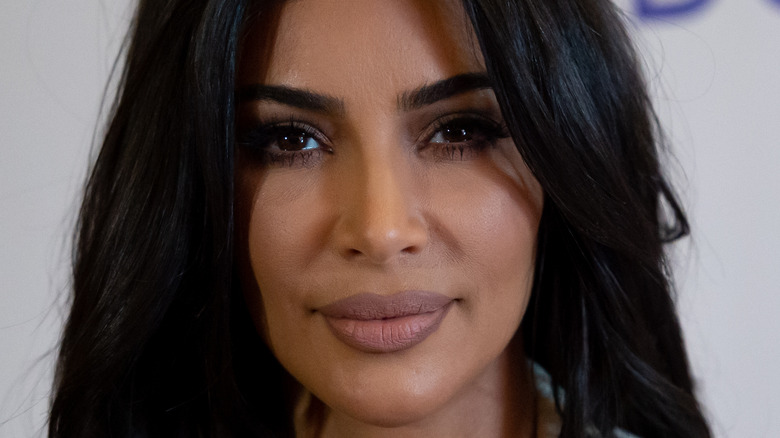 Shutterstock
Ever since Kourtney Kardashian and Travis Barker have started dating, they've been in the headlines pretty regularly. The couple is pretty fond of PDA, over-the-top gifts, tattoo tributes, and social media shoutouts, so people have been paying quite a bit of attention to them. Of course, not everyone is too fond of seeing Kourtney and Barker all over the headlines, and one of those people seems to be his ex-wife, Shanna Moakler. 
Moakler has been outspoken about Kourtney and Barker's PDA, admitting to People that she finds it "weird," though also acknowledging that she has "no ill will" towards Kourtney or the couple. Despite that, things got a bit complicated when Barker and Moakler's daughter, Alabama, posted an alleged screenshot on her Instagram Story of a message from her mother. In the message, Moakler apparently says that she "divorced Travis because [she] caught him having an affair with Kim." 
Naturally, fans were a bit shocked by Moakler's supposed accusation, since Barker is in such an intense relationship with Kourtney currently. To add fuel to the rumors, Barker did talk about his attraction to Kim while speaking to Us Weekly in 2015. "How could you not stare at Kim?" he said to the publication, adding that he "couldn't keep [his] eyes off of Kim."
After nearly a week of the rumor mill churning with a possible affair between Kim and Barker, the "Keeping Up with the Kardashians" star has finally set the record straight — keep reading to see what she said.
Kim Kardashian called those Travis Barker dating rumors a 'false narrative'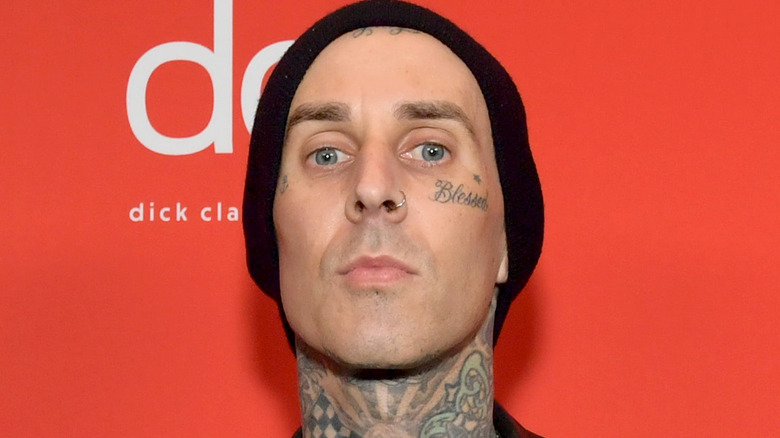 Emma Mcintyre /ama2020/Getty Images
After Travis Barker's ex-wife, Shanna Moakler, claimed that he was having an affair with Kim Kardashian when they were still married, people have been speculating nonstop. Of course, things are especially messy because Barker is currently in a relationship with Kourtney Kardashian, adding a family level to all of the drama.
Well, Kim has definitely heard the rumors, and she's also officially shutting them down. On May 26, 2021, Kim did a Q&A on her Instagram Story, telling her followers to ask her anything (via E! News). One follower posed a question that has seemingly been on all of our minds: "Did you hook up with Travis Barker?"
"NO! False narrative!" Kim responded. "We've been friends for years and I'm so happy for him and Kourt." Well, there you have it! As for Kourtney and Barker, neither have directly commented on the rumor, and it's safe to say that they may just let Kim do the talking for this one.