The Friends Cast Reveals What Their Characters Would Actually Be Doing Today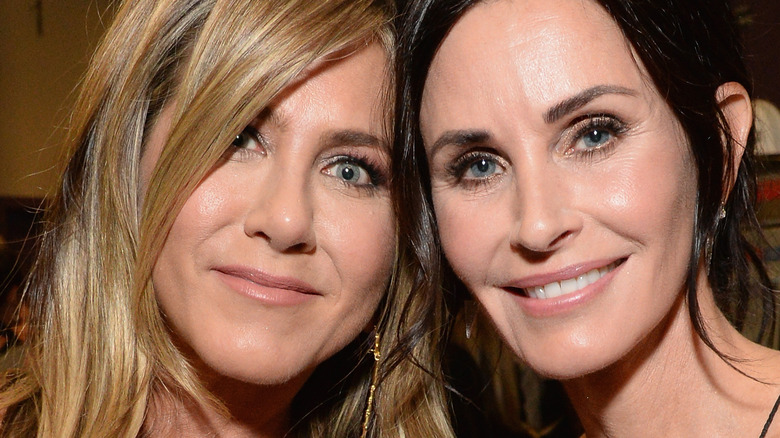 Michael Kovac/Getty Images
It's here! It's finally here! "Friends: The Reunion" is officially upon us!
In the days, weeks, months (and even year) leading up to the highly anticipated homecoming, the famous "Friends" cast has been doing major press in an effort to ramp up ratings. As reported by CNN, that also included the cast sitting down with People and discussing where they think their characters might be today. 
So, besides being tasked with the mission of reliving some of their best memories and being reunited with their beloved cast mates (while also keeping dry eyes), they also had to envision what their former characters might have been doing had the show continued on past 2004. "Oh God, how are we going to get through this alive, without just crying our faces off?" actor Jennifer Aniston wondered out loud.  
Keep reading after the jump to learn what each of the "Friends" cast members believe their own character might be up to today. 
The 'Friends' cast is pretty good about predicting what their characters would be up to
As it turns out, the "Friends" actors had a pretty good idea of what their characters would be up to in real time.
As reported by People, Jennifer Aniston who played the show's golden girl, Rachel Green, believed her character should have gone on to launch her very own clothing label. "I would like to have maybe started a clothing line of my own, and it's sort of a small franchise," Aniston opined. "Like a Nili Lotan. And I live in New York City on the Upper East Side," she added.
Courteney Cox, who famously played Monica Geller on the sitcom series, was adamant that her character would be a devoted mother who maybe got a little too involved at times. Think: "Desperate Housewives" vibes. "I always just feel like Monica would be doing something competitively with other mothers and trying to outdo them," she said.
Lisa Kudrow believes Phoebe would have seamlessly transitioned into the life of a suburban wife and mom, as well. Phoebe "is living in Connecticut with Mike and their kids, and she's in charge of the arts program for the school," Kudrow predicted.
But that's not all. Matthew Perry believes that Chandler would have also relished in a role as dad "and a wonderful comedy writer." Matt LeBlanc anticipated that Joey would have opened up his own sandwich shop and then promptly ate up all of inventory. And, according to David Schwimmer, Ross would have lost big after investing in said sandwich shop. 
Yup, that sounds about right to us!