Who Will Inherit Prince Philip's Fortune?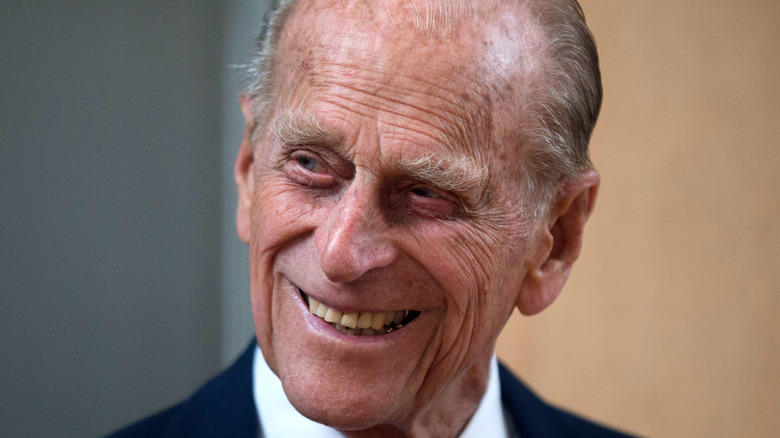 Wpa Pool/Getty Images
Prince Philip didn't have an easy start in life. In fact, his upbringing was full of tragic moments, from his family being exiled from Greece when he was just a baby (he was reportedly smuggled out of the country in an orange crate, per Metro) to watching his mother be sent off to a mental health facility in Switzerland when he was a young child, per Town & Country. The untold truth of Prince Philip reveals that the monarch had a truly turbulent childhood, which didn't get much easier as he became a teen. When he was 16, his sister Cecilie was killed in a plane crash, per the Mirror, and, later on, once he found love and married Queen Elizabeth, he was dealt another blow as his marriage forced him to leave behind something he truly loved: his position in the British Royal Navy. 
But Philip rose to the challenge and built an impressive new career. Prince Philip amassed an impressive net worth over his lifetime; he had a $30 million fortune at the time of his death in April, an amount that was largely fueled by his salary from his role in British Parliament. The government gig paid him an impressive $500,000 a year all the way up to his resignation in 2017, per the Evening Standard. Given the robust size of the estate, questions soon arose as to who would actually inherit all of that money — and we now seem to have the answer.
Some of Prince Philip's fortune is going to some unexpected people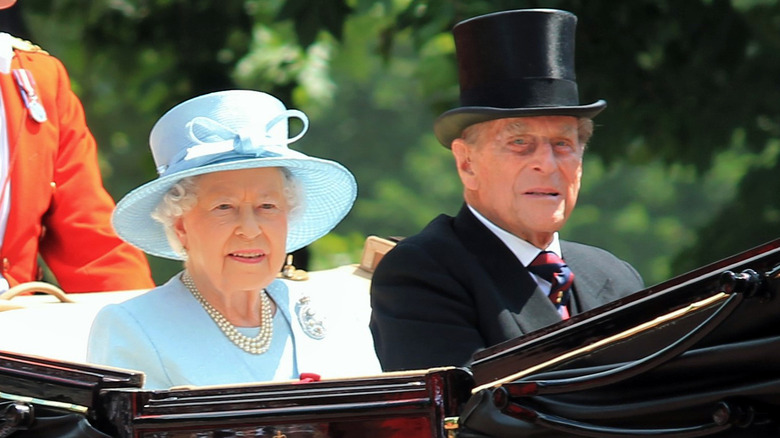 Shutterstock
One of the many questions following Prince Philip's death was where his $30 million fortune would go. While a large majority was left to Queen Elizabeth, a royal insider told The Sun that the Duke of Edinburgh also made sure to share a portion of his estate with other members of the royal family, as well as with some unexpected folks.
Per the outlet, the duke planned to reward some staffers who were incredibly involved in his day-to-day life: notably, his private secretary Brigadier Archie Miller-Bakewell (who would stand in for HRH when he wasn't able to make engagements), his page William Henderson (who was with him during his final days at Windsor), and his valet Stephen Niedojadlo. "Unlike some other royals, Prince Philip will be generous to the three men who looked after him," the source revealed, explaining that Philip chose to honor the "three key men in his life by leaving them money in his will." 
And despite Prince Harry's recent troubles with the family, the source also claimed Harry wouldn't have been shut out of Philip's inheritance for two reasons: For one, all issues related to money were "sorted out quite a while ago." More importantly, however, the insider noted that "Philip was not the sort of character to punish a grandson for misbehaving. He was a very fair, even-handed man."
Ultimately, Buckingham Palace told The Sun that the matter of Philip's estate was "private."