Will The Friends Cast Ever Reunite Again?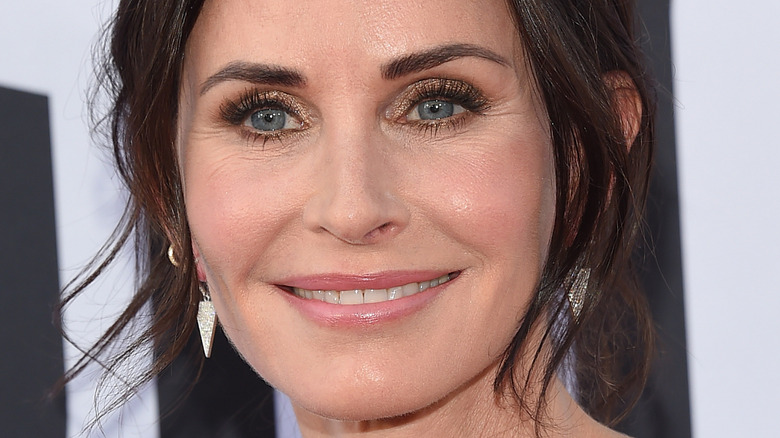 Shutterstock
The highly-anticipated "Friends" reunion was definitely worth the wait. It had a little bit of everything — a table read of an old episode, a sit-down interview with James Corden, a "Friends" trivia game, interviews with the creators, and lots of emotions from the cast. Moments from the reunion were spliced together with clips from past episodes, making viewers feel like no time had passed. Portions of the reunion were even filmed before a live studio audience, making it feel even more like it was a regular episode of the beloved show (just, you know, 17 years later).
The special showed the cast visiting the recreated sets at Warner Bros. studio and was filled with guest stars galore, including Reese Witherspoon, who played Rachel's sister Jill in Season 6; Tom Selleck, who played Monica's boyfriend Richard in Season 2; Maggie Wheeler, who played Chandler's on-again, off-again girlfriend Janice throughout the series, and Lady Gaga, who sang a duet with Lisa Kudrow. Fans from around the world including Ghana, India, and Russia, appeared to discuss how the iconic sitcom influenced their lives and helped them through hard times in their lives, showing just how much of an impact the show made on people around the world.
So, will the cast ever reunite again? Read on to learn their thoughts.
The cast of Friends will not reunite publicly again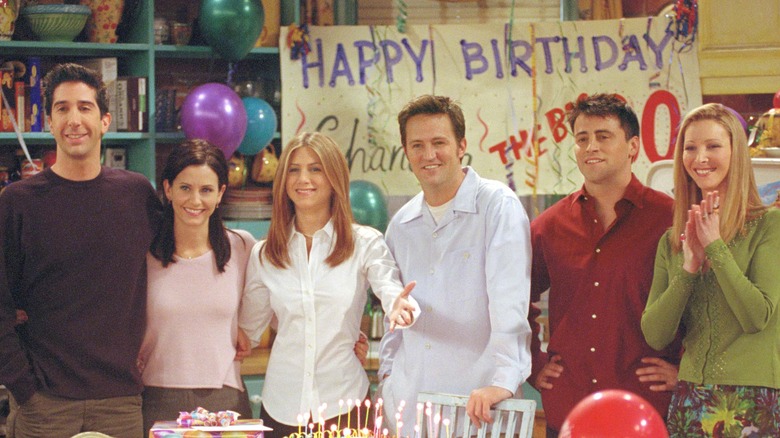 Getty Images/Getty Images
When James Corden broached the topic of reuniting again, Courteney Cox, who played Monica, became emotional. "Honestly, this will really make me cry, but this will be the last time that we're ever asked about the show as a group that we will do this," she said. "Like, we're not going to do this [again] in 15 more years," she added, per Entertainment Tonight. "I'll tell you one thing: we are not waiting so long to have dinner.".
Matt LeBlanc, who played Joey, reflected on the few days the cast spent together reminiscing on the show. "I didn't know what to expect coming into this," he revealed. "I knew it was going to be awesome to see these five people. What I did not take into account was being back on set and being in this environment, and it's pretty cool," LeBlanc added, per ET. "To watch you guys, I was just so proud to be on the show.'
Cox reflected on the influence the show had on all of them. "It was an incredible time," Cox recalled. "Everything came together. We became best friends, the chemistry, the whole thing. It was life-changing and it forever will be — not just for us but for people who watch it," she noted. "That's just such a great feeling to carry forever. I'm so grateful, and I love you guys so much."
"Friends: The Reunion" is now streaming on HBO Max.