Here's How Much Nick Lachey Is Really Worth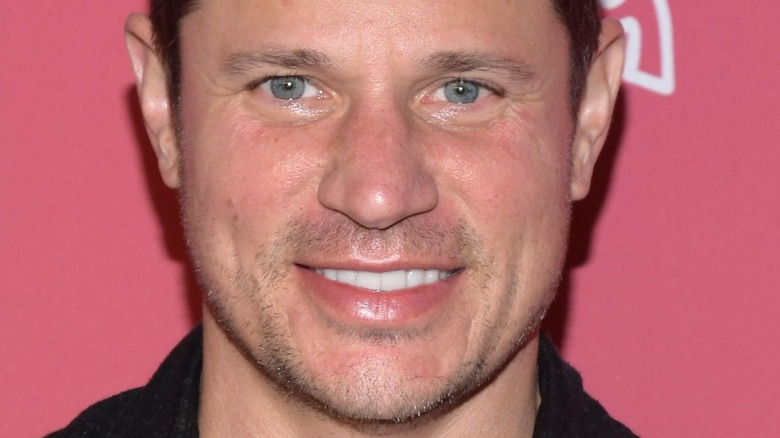 Jason Kempin/Getty Images
Nick Lachey built a successful career that covers much more than just having been in a 90s boy band. The Kentucky native generated an impressive net worth thanks to his popularity and constant work over the past few decades. As Celebrity Net Worth detailed, Lachey was born in Harlan, Kentucky in 1973. He went to school in Cincinnati, Ohio at the School for Creative and Performing Arts before attending Miami University in Ohio and the University of Southern California to study sports medicine. At the time, Lachey was not very enthusiastic about the track he was on, but an interesting experience prompted a major change of course.
"It's a crazy story. I was in college and not excited about being in college at that point. I dislocated my finger playing basketball and my parents were at church — it wasn't even me, but my stepmom," Lachey relayed to People. There was a guest speaker who detailed a vision for someone with an injured ring finger. Lachey's stepmom spoke up, thinking it might be her son, and heard about the vision with "this sailboat going into a storm and then at the last minute breath of God turned it around and set it in the right direction to safety." 
Lachey "interpreted that in my own life as, hey, I'm going in the wrong direction here and I need to pull a 180." That's when he started thinking about pursuing singing in Los Angeles with his brother, Drew.
Nick Lachey's new path led to massive success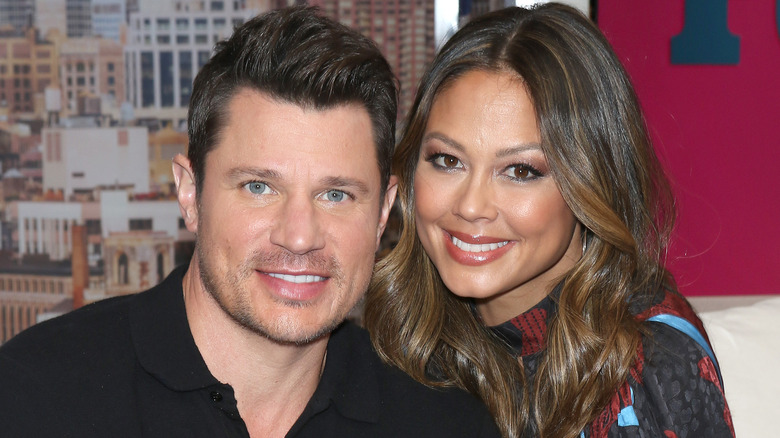 Jim Spellman/Getty Images
Soon, 98 Degrees was born. "But it was never really our intention to be a boy band," Nick Lachey told Interview Magazine in October 2017. "We put ourselves together and moved to LA and sang on street corners. We weren't auditioned by anyone," he explained. In addition, Lachey fell in love with fellow singer Jessica Simpson.
Lachey and Simpson wed in October 2002, launched "Newlyweds: Nick & Jessica" in 2003, and split in 2005. As Complex detailed, show producer Sue Kolinsky noted, "He was a blue collar guy — he did a lot of things himself, like he and his brother would build things. He was frugal, and she had excessive taste," she explained. The pair hadn't signed a prenuptial agreement, and Lachey reportedly received $12 million in the divorce.
In 2011 Lachey married Vanessa Minnillo on Neck Island, billionaire Sir Richard Branson's private Caribbean spot. Lachey kept performing and embraced more reality television with "Love Is Blind," "Dancing with the Stars," and "The Masked Singer" (per IMDb). He's reportedly now worth $25 million (per Celebrity Net Worth).
Ultimately, Lachey is seemingly still a blue-collar Kentucky boy at heart. For the couple's first Mother's Day and Father's Day, he told Celeb Baby Laundry, "We always do what we feel is appropriate." Lachey added, "So I didn't go crazy and I don't think she will either. It means more to us to get something meaningful, and the most important thing is being able to spend it with Camden."