The Worst Reality TV Dad, According To 25% Of People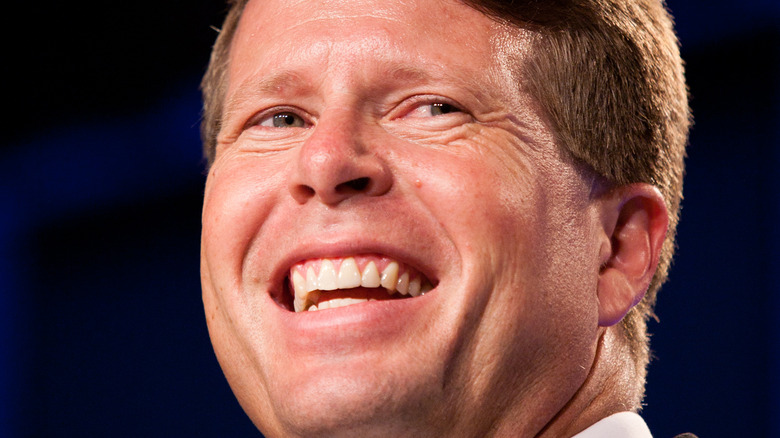 Brendan Hoffman/Getty Images
People get major opinions about reality TV stars and even more so, it seems, when the grouping on screen is a family. There might be the temptation to critique home interiors or parenting techniques or at the very least, a healthy curiosity about how other families operate.
While this is all well and good, if we've learned one thing about reality TV, it's that things aren't always what they seem. Audiences might see a squeaky clean exterior and find out after the fact that things were a whole different situation.
Primed by this curiosity about reality TV families, Nicki Swift conducted a survey asking fans who they thought was the worst reality TV dad. The options included six of the most notable dads to share their lives on TV. This included Todd Chrisley of "Chrisley Knows Best" and Jon Gosselin from "Jon and Kate Plus Eight." Added to this list was Barry Plath of "Welcome to Plathville," Trent Johnston from "7 Little Johnstons," and Jim Bob Duggar of "19 Kids and Counting" as well as "Counting On." We didn't forget about Adam Busby of "OutDaughtered" either.
This is quite the lineup. So who did fans pick for the worst reality TV dad? We've got the answers.
Barry Plath got called out for hypocrisy
Nicki Swift conducted a survey across the country and 579 people responded to tell us who they thought was the worst reality TV dad. The results were surprising — or, honestly, not at all, depending on how much you know about reality TV.
Adam Busby is clearly a crowd sweetheart because he scored the lowest at 9.33%. It seems like one of the biggest scandals to hit Adam was a social media photo where his daughters weren't wearing helmets while playing on tricycles. Hey, it's important.
The next dad was Barry Plath, scoring in at 11.57%. The conservative Christian father has faced some heat for raising his children without technology while he himself uses technology, according to Women's Day. Also, they have a reality TV show, so... isn't that technology? 
Next on the list was Trent Johnston who came in at 12.78%. According to In Touch Weekly, there was some talk that Johnston and his wife, Amber Johnston, might be getting a divorce, but that hasn't come to fruition. These scandals are small potatoes. Keep reading for the top 3 worst reality TV dads.
People are not happy with Jim Bob Duggar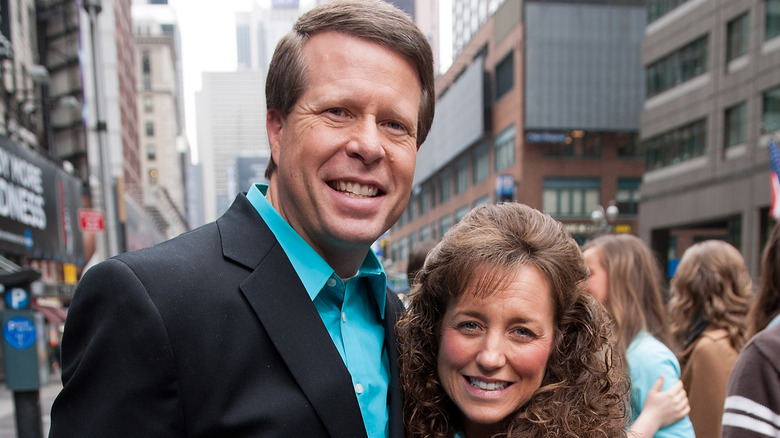 D Dipasupil/Getty Images
Todd Chrisley of "Chrisley Knows Best" didn't fare so well in the survey about worst reality TV dads. He scored 17.96% and this might not come as a huge surprise. Chrisley and his wife, Julie Chrisley, have been accused of tax evasion. Chrisley's also a notable reality TV dad for his fiery temper, so there's that.
Next was Jon Gosselin, who came in at 22.63%. Jon and his ex-wife, Kate Gosselin, have faced so many scandals. There was a rumored affair between Jon and a teacher, according to Us Weekly, and a lawsuit. TLC and Gosselin filed lawsuits against each other after the network decided to call the new series, "Kate Plus 8." That wasn't even the end of it. The couple had ongoing struggles after their divorce over custody, so it was a whole thing.
But who was the worst reality TV dad? None other than Jim Bob Duggar, who came in at 25.73%. The most serious scandals involve son, Josh Duggar, which includes sexual molestation charges involving his own sisters, as well as child pornography charges, per In Touch Weekly. Where does Jim Bob fit into this? Well, he didn't report Josh's act of molestation to authorities for more than a year. Then, Jim Bob had the audacity to defend Josh's behavior in later interviews. Not okay!