The Real Meaning Behind Carly Pearce's 'Next Girl'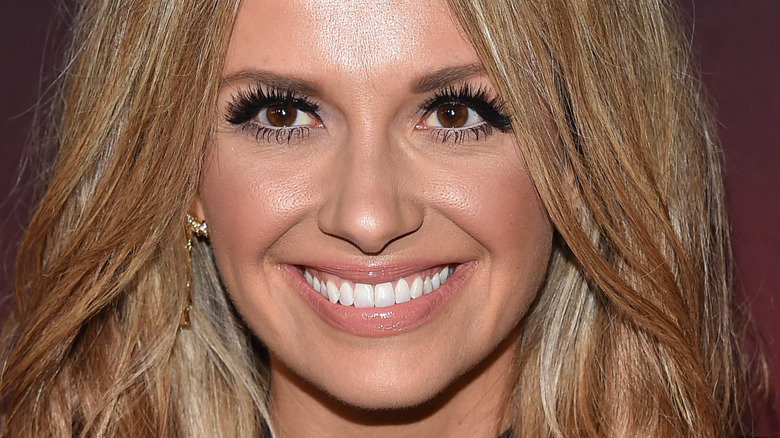 Shutterstock
Country star Carly Pearce released her hit song "Next Girl" in September 2020 as the follow-up to her hit duet with Lee Brice, "I Hope You're Happy Now," per Rolling Stone. It came just a few months after announcing her split from husband Michael Ray after eight months of marriage. At the time, she didn't mince words about how she felt about the relationship. "I Felt Like I Failed," she told Us Weekly. But she quickly channeled her emotion into her music
This pain resulted in "Nice Girl, a song about "smooth-talking guys who're so quick to sweep you off your feet and "always have a story about the girl before," according to a press release (via People). Though it's unclear if the track is about Pearce's ex, the lyrics certainly offer a lesson about whirlwind romances. It also serves as a warning to the "next girl" so she can avoid the same fate. She sings (per AZ Lyrics), "Hey, next girl, you don't know me / I'm just the one he says went crazy / On him, that's just what he does / But once upon a time I was / The next girl, I been where you're at."
Keep scrolling to find out more about the real meaning behind Pearce's "Nice Girl," including the inspiration behind country anthem.
It was originally meant to be a 'sad little letter'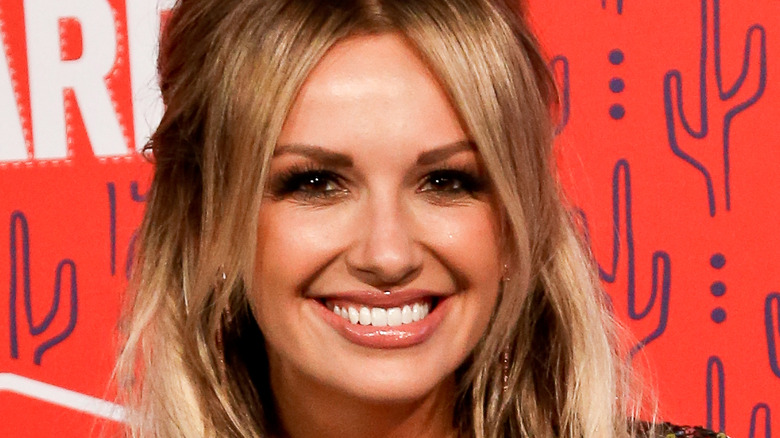 Shutterstock
Carly Pearce opened up about "Nice Girl" during an installment of CMT's "Hit Story" series, sharing that the song almost had an entirely different message. "'Next Girl' was actually my idea. I had this title, but I, in true Carly Pearce fashion, heard it more as a sad little letter to the next girl," she explained "[Producers] totally heard it as just, something like an anthem for women."
"It almost wrote itself. We were just spewing things out, all together, and it was just a really, really fun song to write," the country star continued. "I feel like I've been this girl. My girlfriends have been this girl. Girls at my shows — they've been this girl." This is exactly why she "wanted to make sure that you can turn this song up and understand that it has nothing to do with you." Pearce added, "It's all about these guys and what they do."
She also shared the inspiration behind "Nice Girl" and revealed why it was important for the song to have a '90s vibe. "To me, I feel like this song is my ode to 'Blame It on Your Heart' Patty Loveless. It's kinda like 'what would Patty Loveless do in 2020.'" Pearce went on to explain that she recorded the song without any "bells or whistles" because that's how the "ladies in the 90s did it" and that's what she wanted from the track. We love that!