The True Meaning Behind 'Applying.pressure' By J. Cole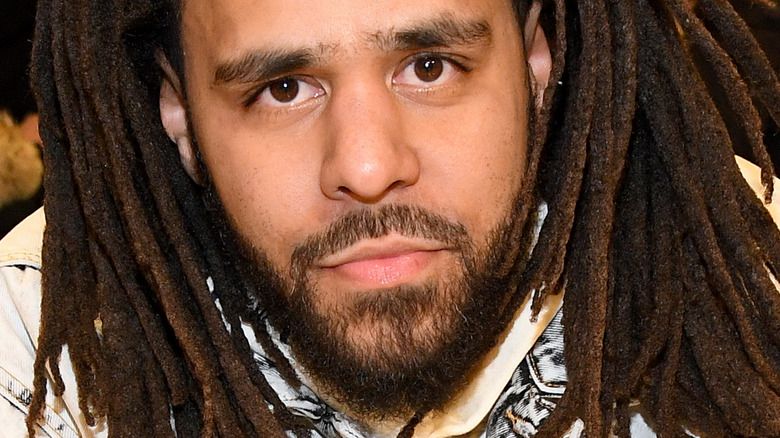 Kevin Mazur/Getty Images
J. Cole just dropped a new music video for his song "applying.pressure" off his new album "The-Off Season." You could say J. Cole is "applying pressure" to other rappers now that all 12 of his tracks off that album have landed within the top 40 of Billboard's Hot 100 chart.
In the music video, J. Cole can be seen in different spots across New York City, where he once attended St. John's University. He even dances, showing his moves off in a parking garage, an empty subway, and a basketball court. It looks like Cole filmed the video in the winter as he is wearing a hoodie, which appears to be from his clothing line Dreamville, and a large jacket throughout. Rapper Dave East also makes a cameo appearance appropriately timed when J. Cole raps the lyrics, "My latest speeches sound like they was released by David East. Verses hit hard, never pitched hard or played the streets."
If the name of the song sounds familiar, J. Cole also released a documentary called "Applying Pressure" when he rolled out the album. In the doc, he shows the process behind creating "The-Off Season." J. Cole explains why he decided to make the album and name it "The-Off Season," saying, "One more time before I leave, before I feel fulfilled in this game, let me try to reach new heights from a skill level standpoint" (via Complex). It's clear J. Cole is reaching new heights as a top rapper in the game. 
J. Cole raps about his past and finally making it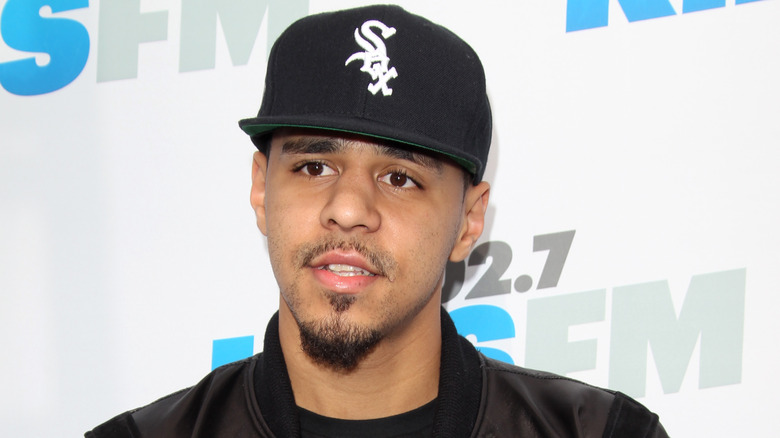 Shutterstock
In "applying pressure," J. Cole touches on a lot of elements of his past and emphasizes how it shaped him to be the person he is today. In the lyrics, he sings: "Started my grind where crime fester, And nines showing like they in they second trimesters," depicting how he began rapping in difficult circumstances. In the lyrics, "I got my mind on much bigger things, to say the lеast. My latest speeches sound like they was released by David East," he discusses how he focused on the bigger picture while honing his skills to be as good as someone who is as lyrically respected as Dave East.
J. Cole goes on to rap about how hard it was being an up-and-coming rapper who did not make much money, and points out that, while many rappers embellish their worth, they do not usually touch on what it's like being "broke rapper." As J.Cole highlights, "Instead of cappin', why don't you talk about being a broke rapper? That's a perspective I respect because it's real."
He also explains that it's better to focus on your own growth than get jealous when he raps, "I can cap and say that I never scratched my jealousy's itch. But thank God I conquered that 'cause if not I'd never be rich. Envy keep your pockets empty, so just focus on you." J. Cole makes it clear that you should stay real and focus on yourself to find success.