Casey Anthony Has Strong Words For Jodi Arias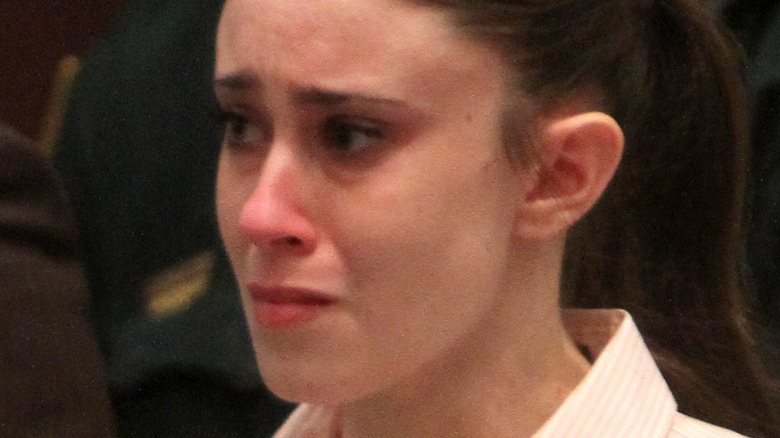 Pool/Getty Images
When it comes to the media and Casey Anthony, it seems the relationship between the once-accused killer and the news cycle at large is one that will never be broken — and one that Anthony herself seems reluctant to part with. As The Daily Mail reported in 2019, Anthony, who was acquitted for the 2008 murder of her 2-year-old daughter, Caylee, in 2011, told the tabloid she had once planned to star in a reality show in which cameras would record her attempts to exonerate wrongfully convicted people from prison. Among those Anthony would have taken on as clients of sorts would have included Scott Peterson, who was convicted in 2002 of murdering his wife, Laci Peterson. 
Though it can be argued that a version of this idea might still be in the works, with Anthony having filed paperwork in December 2020 to launch a firm offering legal advice and services to clientele in need of them, another comment Anthony let slide during her 2019 chat with The Daily Mail — one which took place entirely over Twitter DMs — got just as much attention as her failed reality TV endeavor. The reason? Her remark was about convicted murderer Jodi Arias, who was convicted in 2013 for killing her ex-boyfriend, Travis Alexander. So what did Anthony have to say about Arias? Read on to find out.
Casey Anthony did not mince words about Jodi Arias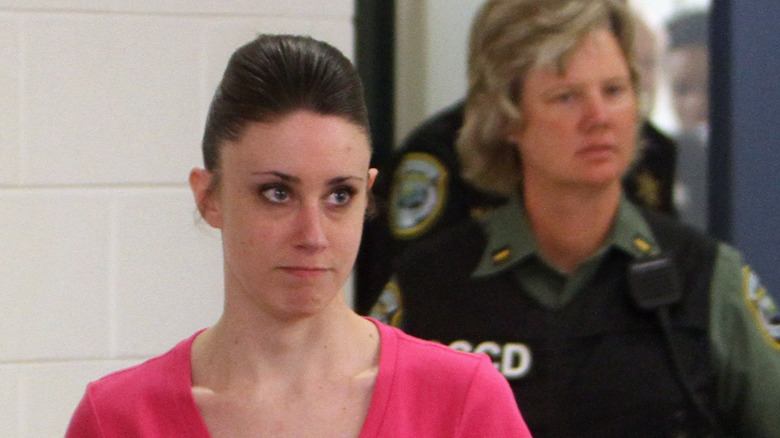 Pool/Getty Images
Considering that Casey Anthony and convicted killer Jodi Arias were both subjects of media coverage around the same time (and that both, at various points, were bequeathed the title of "most hated woman in America"), it's no surprise that the subject of Arias came up during Anthony's Twitter back-and-forth with The Daily Mail in 2019. When asked if Anthony had ever considered reaching out to Arias and featuring her in Anthony's failed reality TV series — which would have entailed Anthony working with and for Arias to exonerate her — Anthony decidedly shut down the idea. And in doing so, she made her opinion of Arias known.
"I think she is guilty as hell," Anthony began before adding that she instead "would like to punch her in the face." She went on to describe her desire to inflict harm on Arias by stating she wanted to punch Arias "maybe as bad as people want to punch me in the face," referencing Anthony's standing in eye of the general public, many of whom believe Anthony did indeed murder her daughter, Caylee, despite her acquittal.