The True Meaning Behind 'Crocodile Teeth' By Nicki Minaj & Skillibeng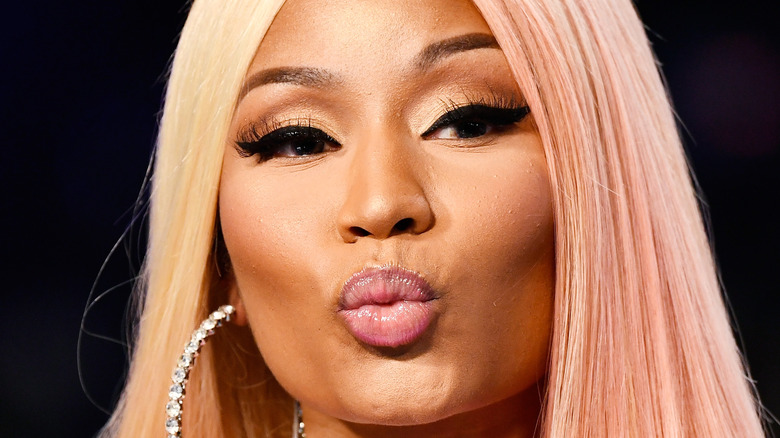 Frazer Harrison/Getty Images
By now, you probably have heard of Nicki Minaj's massive comeback. On May 14, the self-proclaimed queen marked her return post-maternity leave by re-releasing her popular mixtape "Beam Me Up Scotty." Unlike the original 2009 mixtape, the new version comes with three new tracks: "Seeing Green" (featuring Drake and Lil Wayne), "Fractions," and "Crocodile Teeth," featuring Jamaican dancehall artist Skillibeng. This is the first time Skillibeng has collaborated with Minaj.
Soon after Minaj and Skillibeng's "Crocodile Teeth" dropped on streaming platforms, the song appeared on Billboard's Hot 100 Singles chart, debuting at No. 100 (per Billboard). Fans seem to be loving Minaj's new dancehall tune ... if their hilarious tweets are anything to go by. "Nicki had to put crack in the crocodile teeth remix cause I can't stop listening to it," one fan joked. "The way nicki slid on crocodile teeth, that's the song of the summer," another one wrote.
What does "Crocodile Teeth" actually mean, though? Scroll down to find out.
Nicki Minaj's 'Crocodile Teeth' is the remix to a popular dancehall song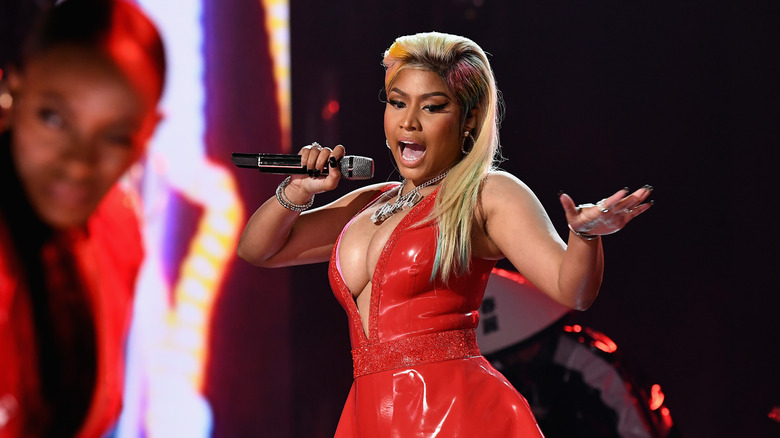 Paras Griffin/vmn18/Getty Images
"Crocodile Teeth" is actually the remix to Skillibeng's popular dancehall song. In the hook, Skillibeng sings about his gun possessions: "Mi fulla gun, heavy clip / Fulla crocodile teeth." Per Genius, he refers to high-capacity magazines, which can store 50 to 100 rounds, and feature rifle rounds that closely resemble a crocodile's teeth.
Meanwhile, Minaj's verse fuses English with Jamaican patois, and sees her bragging about her man's firearms and warning the competition that she's back like she's never left. In one line, Minaj raps about her love for Crocs' shoes ... a brand for which she (involuntarily) caused a 4,900% spike in sales recently. "If it's a calm flex, then I bring the Crocs out." Later, the rap star then reminds us that she could still take anyone's man. "Might tek a gyal man, I know the opps out." Fans particularly love her patois line and have shared it on social media ... but some didn't seem to get it right.
On May 23, rapper Cuban Doll shared an Instagram picture of herself along with the caption, "My type of gal wanna know da opps out," in a (failed) attempt to quote Minaj's "Crocodile Teeth" line (via The Shade Room). The "Anaconda" star quickly noticed Cuban's mistake, and made sure to correct her in the comments: "Might tek a gyal man, I know the opps out." We don't blame you, Nicki!