The Real Reason Courteney Cox Once Compared David Schwimmer To The Beatles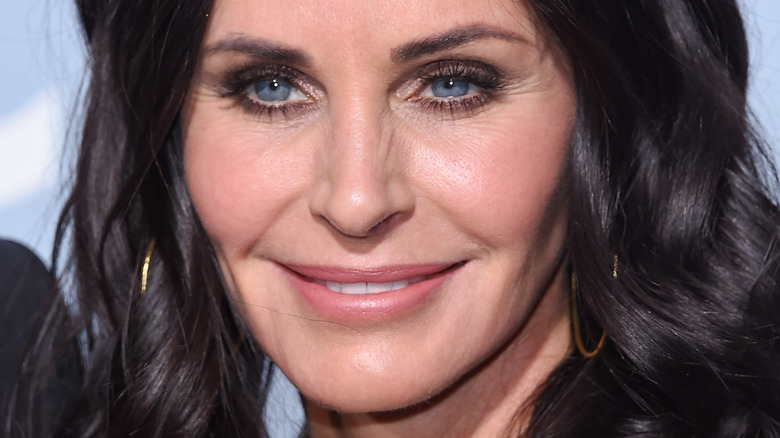 Shutterstock
The "Friends" reunion has let fans relive their favorite moments from the iconic series that took over the small screen with record ratings from 1994 to 2004. During said reunion, the main cast revealed some behind-the-scenes secrets more than 15 years after the show wrapped.
One unexpected secret that shocked the internet was the secret off-screen flirtation between Jennifer Aniston and David Schwimmer, which helped make their on-screen romance as Ross and Rachel that much sweeter. "The first season, I had a major crush on Jen," Schwimmer noted. "At some point, we were both crushing hard on each other." However, the actors revealed they never acted on their crush because one "was always in a relationship" (via Harper's Bazaar). 
As it turns out, though, Aniston wasn't the only woman obsessed with Schwimmer at the time thanks to his lovable, geeky character on the show. In a past interview with Entertainment Weekly, the cast of "Friends" opened up about their hunky castmate, with Schwimmer himself identifying as a geeky "prankster."
Matthew Perry claimed 'every woman on the planet' wanted David Schwimmer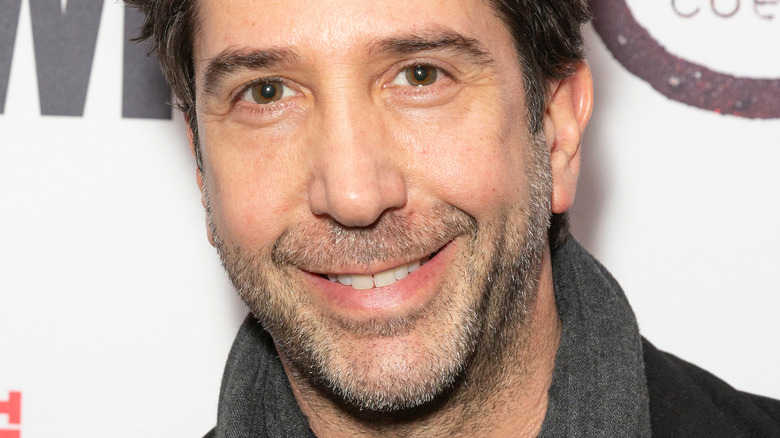 Shutterstock
In an interview from 1995 — just one season into "Friends" — the cast of the comedic series spoke to Entertainment Weekly about their newfound fame and who the real hunk of the cast was off-screen.
"When David goes outside, it's like the Beatles just arrived," said Courteney Cox (via People), to which David Schwimmer responded, "It must be my haircut." Schwimmer famously played Ross Geller, the geeky paleontologist obsessed with his teenage crush, Rachel Green. While on screen, Matt LeBlanc's character Joey Tribbiani was seen as the stud, but off-screen, the ladies were lining up just to see Schwimmer.
"About 10 girls stood up and shouted, 'We love you, Ross!'" said Cox in the 1995 interview, sharing stories about how the live studio audience was filled with girls waiting to see the "very vulnerable" actor. "The way David says 'hi' when he's depressed is so cute, you just want to run up and say, 'Okay, what? I'll help you'," continued Cox.
Cast mate Matthew Perry also chimed in, adding, "He's got this quality that I admire and hate at the same time." The actor, who played Chandler Bing, continued, "I admire it because no one else has that hurt-guy style, and I hate it because every single woman on the face of the planet wants him."