Who Is Casey Anthony's Former Cellmate, Robyn Adams?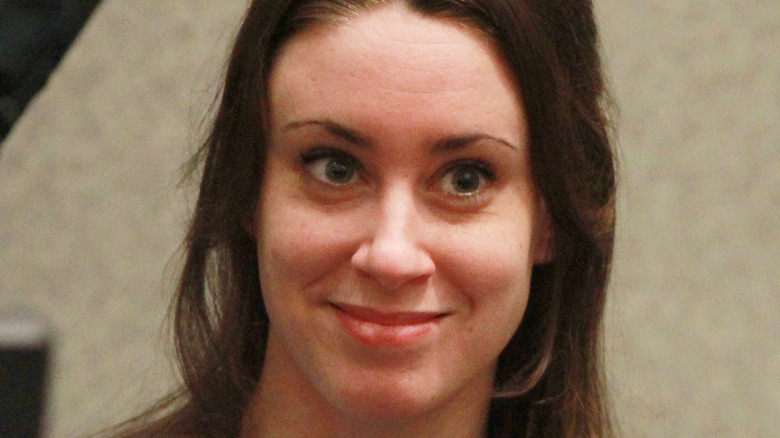 Pool/Getty Images
It's been over a decade since the story of Casey Anthony rocked the nation after her 2-year-old daughter, Caylee, went missing and was later found dead in 2008. Although Anthony pleaded not guilty to her daughter's murder at her six-week trial in 2011 and was declared not guilty of murder, manslaughter and abuse charges — however, she was found guilty on four counts of lying to police, two of which were dropped — people are still torn over the verdict today.
Prior to Anthony's release from prison in July 2011, she was behind bars with cellmate Robyn Adams starting in 2008, and according to her jailhouse pal, they exchanged some pretty telling letters. "Apparently, I knew information that no one else knew," Adams said in a preview clip of the Lifetime series "Cellmate Secrets," premiering on June 4.
Ahead of Adams's shocking account of her time in prison with Anthony, she gave their hundreds of letters to a friend before they found their way to investigators prior to Anthony's 2011 trial, per CNN. Although Adams's letters revealed some important details about the case — such as how Anthony would put Caylee to sleep using chloroform, which was found in Anthony's car along with traces of human decomposition — Anthony's defense argued that Adams wasn't credible, accusing her of creating "leverage to get out of prison early," in a statement. However, Adams is now sharing some more details about her time with Anthony that are harder to write off and explain. Keep scrolling for more details.
Robyn Adams said Casey Anthony's behavior was very telling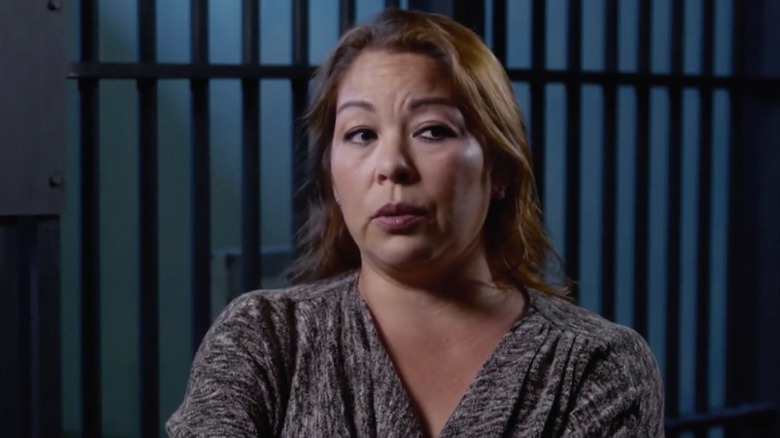 Lifetime/Yahoo Entertainment
When Casey Anthony and Robyn Adams met, Adams was serving a 10-year prison sentence after she and her husband, former Altamonte Springs police officer Clay Adams, were arrested in 2008 on drug charges after setting up a marijuana growing operation, the Orlando Sentinel reported in 2010.
Although Adams and investigators tried to read between the lines in their correspondence, Adams said Anthony's behavior after learning that law enforcement had found her daughter's remains in December 2008 was a bit more telling than her writing after Caylee's disappearance in June.
"It was bad," Adams said of Anthony's reaction when Caylee's skeletal remains were discovered in a wooded area near the Anthony family's house in the teaser for the June 4 premiere of "Cellmate Secrets," per Yahoo Entertainment. Listening to the commotion from her cell, Adams said, "They took her to medical because she couldn't breathe. She was having an anxiety attack, a panic attack."
But to prison guard Silvia Hernandez, Anthony's upset hinted at guilt rather than remorse or grief. "She didn't act like a regular mother, where 'oh they found my daughter and she's dead?'—you know, crying, bawling. No, no her behavior at that time was like, 'oh, s**t. I got caught,'" Hernandez recalled during the Lifetime show. There is no telling what other details Adams will share about Anthony ahead of the highly anticipated tell-all.