Whatever Happened To Jen Bunney From The Hills?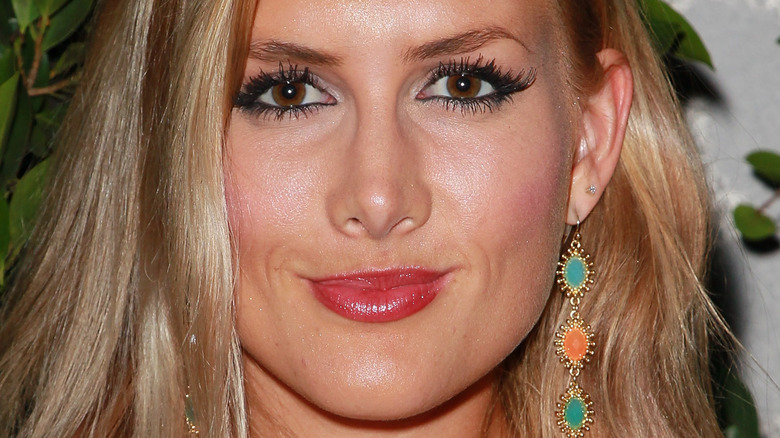 David Livingston/Getty Images
Jen Bunney was one of the supporting stars on MTV's "Laguna Beach" as well as the original incarnation of "The Hills." The childhood friend of series star Lauren Conrad made a name for herself by appearing on more than 20 episodes of the two reality shows between 2004 and 2009, but it was one particular incident that really gave Jen a bad name.
The reality star's most notorious storyline involved an alleged hookup with Brody Jenner at Lauren's 21st birthday party –- while knowing that the birthday girl had an on-and-off thing with him! The obvious girl code violation resulted in the end of LC's friendship with Jen. Fellow "Hills' star Heidi Montag later defended her, telling Entertainment Tonight the storyline was "fake and scripted." Heidi continued, "That wasn't Jen. I think she got such a bad rap for it, and the whole thing is so frustrating because she didn't even have time to do all this. She was in school at USC, working on her degrees."
Friendship-ending television appearances aside, what has Jen been up to since the end of "The Hills"? Read on to find out. 
Today, Jen Bunney is Jennifer Dunphy
Jen Bunney has been very busy since viewers last saw her on "The Hills."  As Heidi Montag teased, she earned her master's degrees in public health and business from the University of California, Berkeley, and followed up at the University of North Carolina Chapel Hill for her doctorate, per LinkedIn. The ex-MTV star currently works as the chief population health officer and senior vice president for a major healthcare firm and is the youngest executive at the company, according to a profile by Modern Healthcare. She penned many articles about the COVID-19 pandemic and keeps fans updated about new medical breakthroughs on her Instagram, sharing a photo of a device that could predict early dementia (pictured here).
Jen's also married! She swapped out the name Jen Bunney for Jennifer Dunphy after marrying Taylor Dunphy in 2014. The wedding, which was attended by the bride's former "The Hills" co-stars Heidi and Spencer Pratt, took place at the Trump National Golf Club in Palos Verdes, California, according to Us Weekly. Jennifer is so close with the Pratts that they named her the godmother for their son, Gunner Stone, in 2017, per E! News.
And even though she has a major job in the healthcare field, the doctor added even more to her plate when she became a mother herself two years ago. Jennifer detailed her difficult labor and challenging first days as a mother on the blog The Southern-ish Irish mama. After a very long labor, she delivered a healthy baby boy on March 1, 2019.