Rebel Wilson Reveals Her One Regret About Her Year Of Health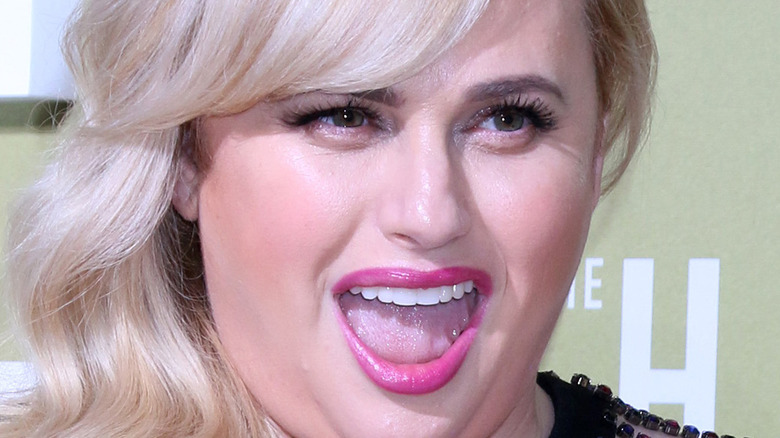 Shutterstock
It's safe to say the world collectively fell in love with Rebel Wilson after her hilarious appearance in "Bridemaids." Though her role was small, her performance was unforgettable and left fans wanting more. Then, the actor landed the beloved part of Fat Amy in all three "Pitch Perfect" movies, which just catapulted her to fame. From there, she appeared in films like "How to Be Single," "Isn't It Romantic," and "Cats." Later this year, fans will see her take on a more serious role in the upcoming film "The Almond and the Seahorse" before she directs her first feature film, "Girl Group," in 2022 (per InStyle).
But other than successfully navigating her career, Wilson also committed to a lifestyle change in 2020 when she embarked on her self-proclaimed "Year of Health" at the start of the new year. She wrote on Instagram at the time that she wanted to make a positive changes like "deliberately hydrating" and "trying to avoid the sugar and junk food." The star's wellness journey saw her drop down to her goal weight of 165 pounds in less than 12 months (per Today).
Despite her newfound perspective, Wilson admitted she has one regret. Keep scrolling to find out what is it.
Rebel Wilson feels 'sad' about this one aspect of her health journey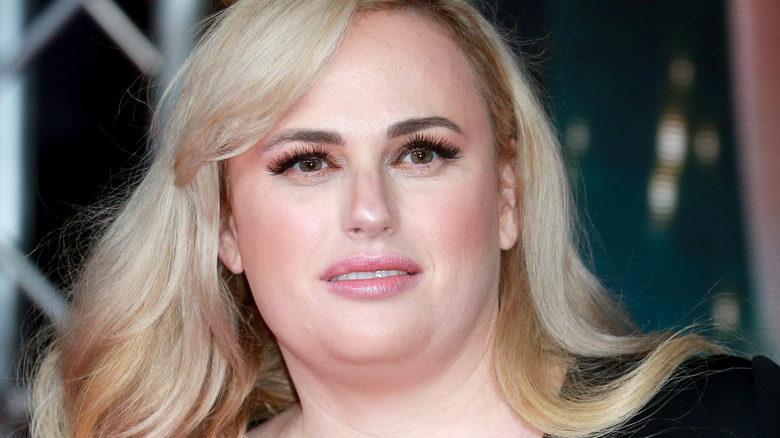 Shutterstock
Rebel Wilson has been incredibly candid about her "Year of Health" experience and has chronicled her journey on social media. But though she's happy about reaching her goals, the actor told InStyle in May she does wish she would have done one thing differently. She explained, "Now that I know I can do it, sometimes I feel sad that I didn't do it earlier. Maybe I should have tried when I was 30, not 40. But everybody's journey is different, and it's not a race or competition."
The "Pitch Perfect" star went on to say that she has a "natural empathy for anyone who struggles with weight issues because that's something I've always struggled with." This is why she was so open about her journey on Instagram. She noted that she's lucky to have had "access to some amazing high-tech treatments," but encouraged anyone struggled to focus on the "little things that I do every day that make a difference." 
Wilson added, "Anyone can go on walks and drink more water and do little, consistent things that'll improve their lives. It's not too late to start, no matter what age you are."