Who Are Terrence Howard's Five Children?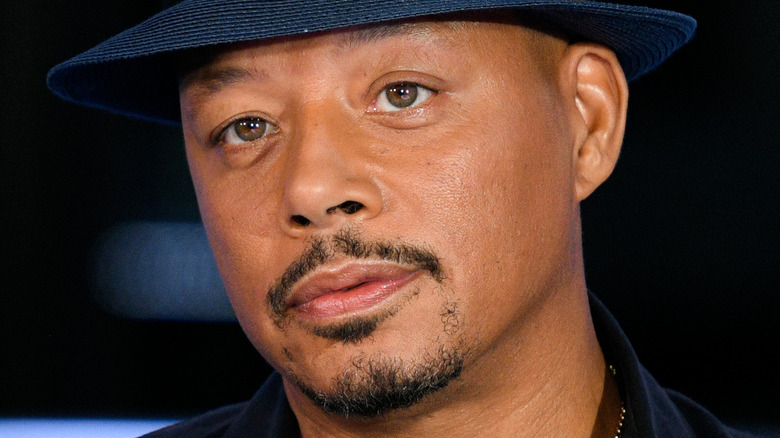 Noel Vasquez/Getty Images
It looks like actor Terrence Howard has built his own empire at home thanks to his big family. As the father of five and his brood gets ready to take on Team Rob Lowe on the season premiere of "Celebrity Family Feud" on June 6, he's definitely got the "Parks and Recreations" alum outnumbered with his army of Howards.
However, the only other Howard technically on his team is his wife, Mira Pak Howard, who he wed in 2013 and secretly divorced in 2015 before they rekindled their romance just three years later, per People. Although his kids won't be participating in Fast Money, we assume it's because some of his offspring are still youngins.
In fact, Howard and the restauranteur welcomed their youngest child, son Hero, in 2016, just 15 months after the birth of the couple's first child together, son Qirin. At the time, Howard revealed he's a hands-on dad and definitely pulls his own weight with two little ones at home. "She has to be up with him all throughout the day. I wasn't born with boobs, I've started growing some recently," he previously joked to People. "She has the boobage and nurses him during the day. So, I pull night duty, so that she can sleep and I keep him with me." In addition to his sons with Mira, Howard is also father to three more kids from a previous relationship. Keep scrolling to learn more about Howard's children.
Terrence Howard's eldest children are all grown up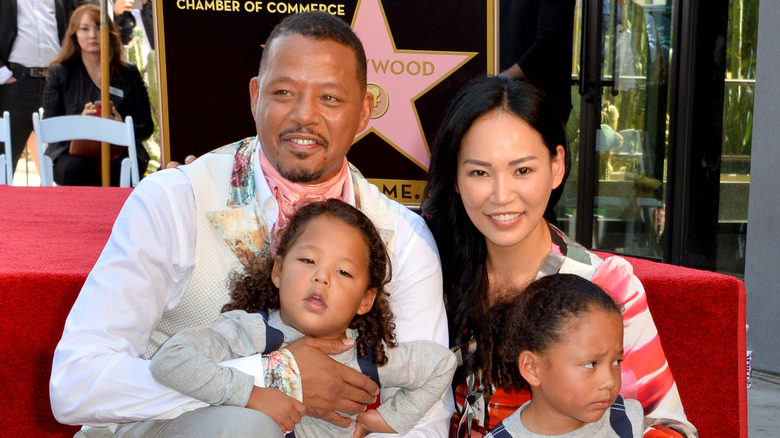 Shutterstock
Prior to welcoming his two children with his wife, Mira, Terrence Howard was already a father to three children —son Hunter and daughters Aubrey and Heaven — from his first marriage to Lori McCommas. The exes wed in 1989, per the Chicago Tribune, but they divorced in 2003, only to remarry two years later. However, their reconciliation didn't last and they ended up getting divorced again.
His eldest child, Aubrey, made him a grandpa with the birth of her daughter, Hazel, in 2012 and later welcomed her son, Adria, in 2015, per Amo Mama. These days, Aubrey works as a holistic integration coach and is a certified transformational breathwork facilitator according to her Instagram bio. As for Heaven, she's been busy studying at Franklin University Switzerland and recently gave a video update about college life amid the COVID-19 pandemic in April 2020.
Although Aubrey and Heaven seem to be doing their own thing, it's unclear what "Empire" star's oldest son, Hunter, has been up to. While he lacks a social media presence, he used to attend Hollywood events with his father as a kid, but it looks like the limelight isn't for him these days. It sounds like the TV star has his hands full with his huge family.