The Truth About Carly Pearce's Ex-Husband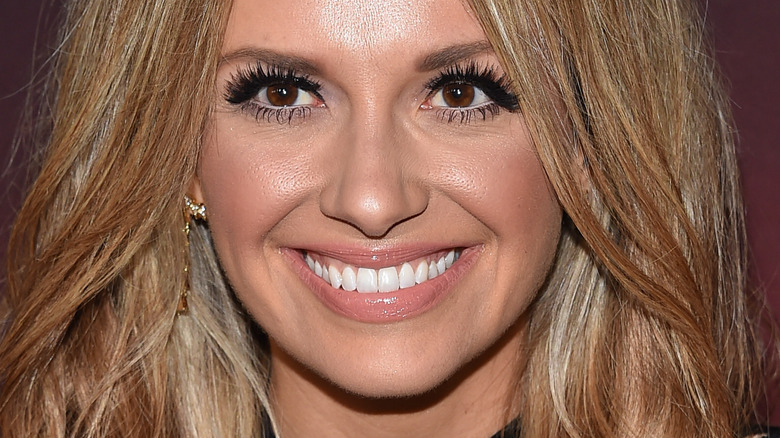 Shutterstock
Country music fans were saddened to learn that up-and-coming singer/songwriter Carly Pearce and her husband of just eight months, fellow country artist Michael Ray, filed for divorce in June 2020. A few months after the news broke, Pearce told People that she and Ray "very quickly realized we were not meant to be."
"I have days where I'm so mad at myself for just not knowing this was how it was all going to end up for me," she added. "My gosh, if I could go back, sure. But it's a part of my story, and that's okay." So, why did Pearce and Ray split? Well, according to Pearce, she felt it was her last and best option. "I felt like I had failed," she told Us Weekly. "I would never find love again because I was divorced so young, and [I] was just embarrassed."
Pearce added that she's hopeful she'll move and find love again soon. The same can't be said for her ex, who reportedly moved on and found his "Next Girl" even faster than he got divorced. Here's what you need to know about Pearce's ex-husband and his shiny new relationship.
Michael Ray moved on quickly after his divorce from Carly Pearce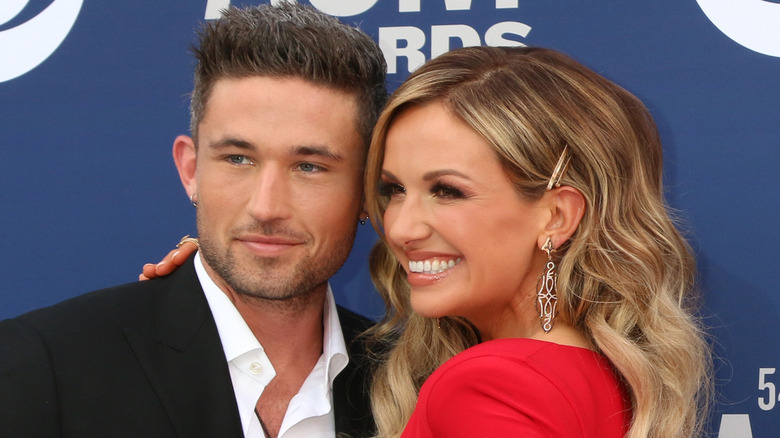 Shutterstock
Carly Pearce might still be picking up the pieces of her whirlwind relationship with Michael Ray, but her ex doesn't seem to have had any trouble moving on.
The country music star was first linked to a new woman in October 2020, just four months after his divorce from Pearce. The new special someone in his life? Tyler Reese Tritt, the daughter of another country music star, Travis Tritt, per People. The news broke when Tritt shared an Instagram photo of herself dressed as Ariel cuddling up with Ray dressed as Prince Eric on Halloween.
Ray seems to be taking a different approach to this relationship than he did to his last one. Whereas his relationship with Pearce was very public, from the beginning all the way to the bitter end, Ray is staying mum about his new love. Neither he nor Tritt have officially confirmed the romance, but a quick skim of their Instagrams suggests that they are still very much together. They might not post about their relationship very often, but they're all over each other's comment sections.