The Truth About Queen Elizabeth's Relationship With Richard Nixon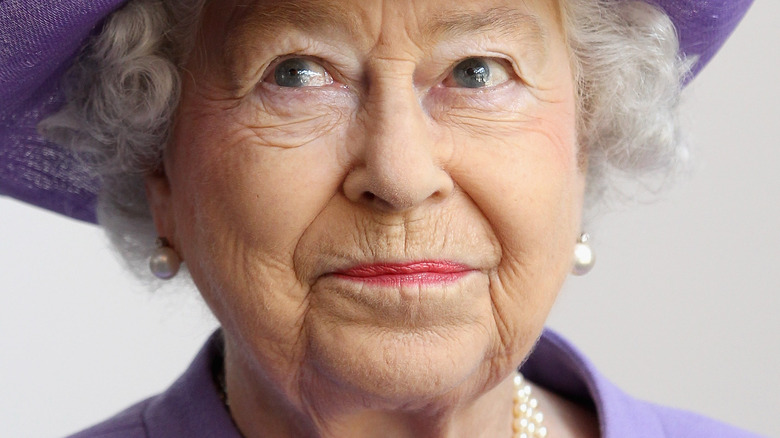 Chris Jackson/Getty Images
If there's one thing we're always interested in, it's Queen Elizabeth's personal life. Thankfully, we have ample resources that shed some light on the U.K.'s most famous woman. You might watch "The Crown," pick up an unauthorized biography, or just grab a tabloid. Either way, there is no shortage of stories out there about the queen's relationships with Princess Diana, Prince Charles, or Princess Charlotte.
Something that has been left up to a bit more speculation — making it all the more interesting — is the queen's relationship with U.S. presidents. Having ruled over Great Britain for more than 70 years, the queen has met 12 different U.S. presidents, per Town and Country. In true royal form, the queen has never explicitly said which president she liked the best. However, historians are apt to think it may have been Ronald Reagan, as a former White House aide to Reagan detailed the close relationship between his boss and the queen in his book, per Express.
Forty years after Reagan's last term ended, his place in U.S. history is a bit of a mixed bag, but that didn't stop the queen from loving him. So what about some of the U.S.'s less popular presidents, like Richard Nixon? Read on to find out all about the special relationship between Queen Elizabeth and President Nixon.
Richard Nixon reportedly had his eye on the palace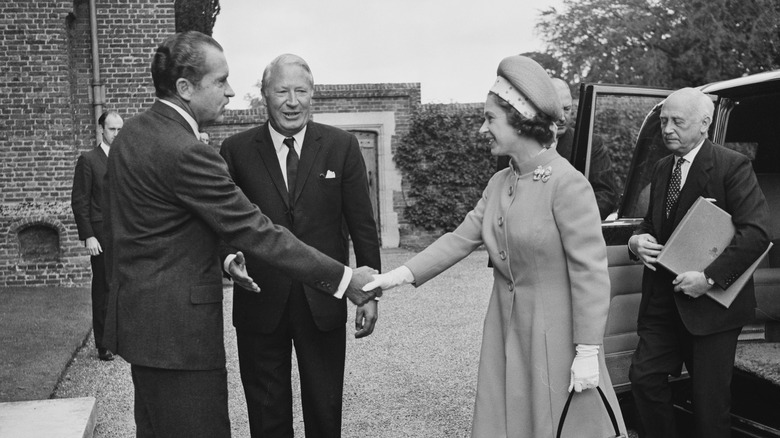 Douglas Miller/Getty Images
Richard Nixon is rarely considered anyone's favorite president, but surprisingly, Queen Elizabeth had a friendly relationship with him. Traditionally, the queen meets each U.S. president at some point during their first term, but the queen actually knew Nixon before he landed in the Oval Office, per BBC America.
They met when Nixon was VP and escorted the queen and Prince Philip during their 1957 visit to the U.S., the outlet explains. The two met up again when Nixon became president, and he and his wife stayed at the prime minister's residence outside of London. By all accounts, everything was amicable, but according to some reports, Nixon had his eye on an even fancier house than the White House...Buckingham Palace!
Prince Charles once let slip that while Nixon was visiting the U.K. during his presidency, the commander-in-chief tried more than once to set a young Prince Charles up with his daughter Tricia (via BBC). The idea didn't take, of course, and Charles eventually married Diana and then Camilla. The queen has always stayed mum on the subject, but we're dying to know whether there's truth to the rumor.