Inside Terri Irwin's Love Life Today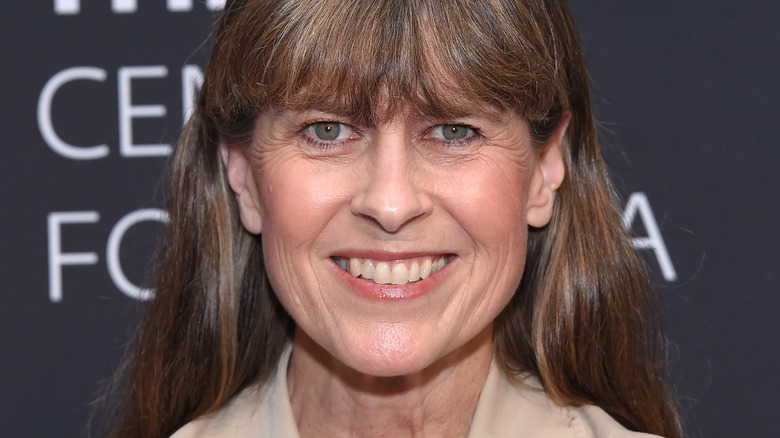 Shutterstock
Animal Planet star Terri Irwin appears to keep busy these days. She runs the Australia Zoo, stars in a TV series, and is mom to Bindi and Robert Irwin. The naturalist also just became a grandmother after Bindi welcomed her daughter, Grace, with her husband Chandler Powell, in March. On their April special, "Crikey! It's a baby!" (via People) Terri shared her excitement. "It's so exciting to be a mom because all of a sudden you get, like, a do-over," she said. "You get to experience the world again through the eyes of a child." Aw! 
Terri previously opened up about how she and her children dealt with the death of her husband, wildlife expert Steve Irwin. "We'd each say our favorite part of the day, what we were most looking forward to tomorrow, and a good deed we did that day," she revealed to People. "You need to focus on what you're doing for others and then you can start to heal." Terri added, on Steve's 2006 death, "Steve's accident was so unexpected, it was extremely challenging." 
The Irwins made it their life's mission to carry on Steve's legacy. The family continues to run Australia Zoo and appear on TV, as he did, to promote conservation. Terri explained, "Even though he died at 44, years of age he lived such a full life and that's what I want to do and share." Here's what Terri's love life is like today.
Terri Irwin already had her "happily ever after"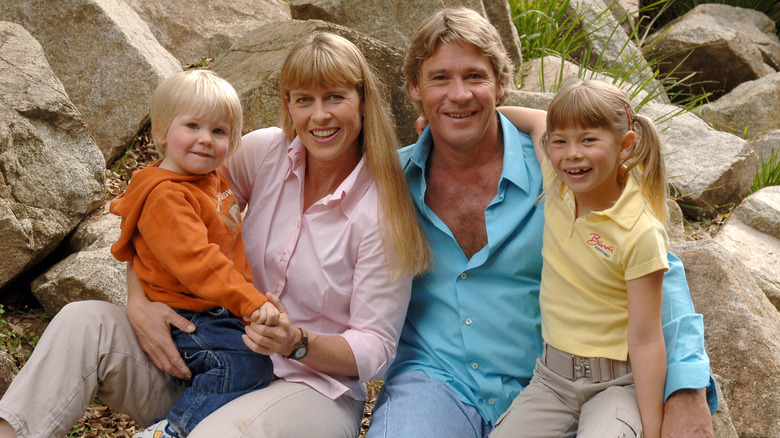 Handout/Getty Images
It seems that Terri Irwin has no interest in dating after the 2006 death of her husband Steve Irwin. Terri met Steve in 1991 when she was visiting Australia from her native Oregon. According to the Australia Zoo's website, "it was love at first sight." The two married in June 1992 and began filming what would make them stars, "The Crocodile Hunter." Terri told You Magazine, "Being with him was exhilarating and exhausting." She added, "It was insane but such an adventure. We did everything together."
These days, Terri has said she's fine being single after Steve's death. She revealed to People, "I think it's wonderful when people who have lost someone find love again, but I'm not personally looking, and I haven't been on a date in 27 years." She added that she's happy with her life, saying, "I'm content. I have two beautiful kids, a really full plate. I've already had my happily ever after." Terri even joked, "In fact, it's been so long, I've had a couple of lovely women ask me out because they figured that's the case."
And if you're wondering about those rumors that she was dating actor Russell Crowe, here's your answer. She told Access Hollywood in 2017, "He and Steve became friends many years ago." She added, "He's a great guy but absolutely just a dear friend." 
Terri's work, family, and friends appear to be enough for her right now.