Judge Judy Opens Up About Leaving CBS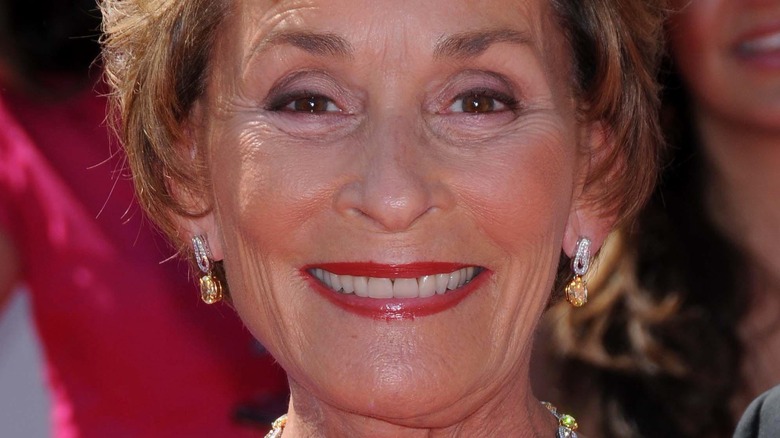 Shutterstock
The name synonymous with "television courtroom judge," Judy Sheindlin (aka Judge Judy), announced in March 2020 that her two-decade-long legal series was ending after its 2020-21 season. Speaking on The Ellen DeGeneres Show, Sheindlin said, "I've had a 25-year-long marriage with CBS, and it's been successful," sharing that the so-described "marriage" has yielded "25 years of reruns" that the network can utilize for years to come.
With Sheindlin's net worth estimated at a jaw-dropping $440 million, she isn't just the most successful TV judge in history, but one of the most successful people in television. She also certainly didn't get to be that way by being an easy customer. In a 2019 interview with The New York Times, Sheindlin revealed the secret to upgrading her salary ($47 million a year, per the outlet) with CBS. At dinner once every three years with the president of CBS Television Distribution, Sheindlin would slide over an envelope concealing her ideal salary "at the end of the meal." Once, the president had his own envelope and number in mind, to which Sheindlin simply replied, "This isn't a negotiation." 
As she moves on to produce a new-and-improved version of her show for Amazon and IMDB TV, as Deadline announced, Sheindlin has since shared the actual reason she is leaving her CBS staple behind. Keep reading for the truth.
Judge Judy said her and CBS are in for a messy 'divorce'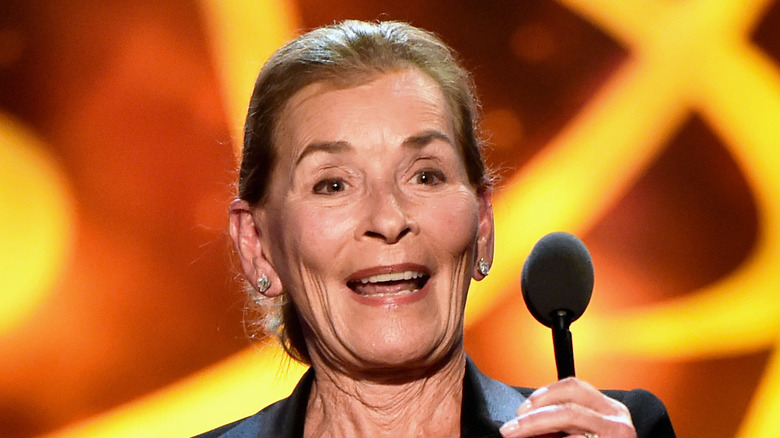 Alberto E. Rodriguez/Getty Images
Judge Judy Sheindlin told The Wall Street Journal in June (via People) that her CBS departure came via disagreements with the network. Creating and producing another legal reality show "Hot Bench" for CBS, Sheindlin made bank in 2017, selling the rights to CBS for $100 million, per CNBC. However, Sheindlin told WSJ that the company drew her ire when a few stations moved the syndicated series to secondary channels so "The Drew Barrymore Show" could air. 
"You disrespected my creation," she told WSJ, referring to CBS. "And you were wrong." Per the outlet, "Hot Bench" averaged 2.3 million viewers this current season, while "The Drew Barrymore Show" only drew 719,000. "Not only in disrespecting my creation, but your gamble in what you put in its place," Sheindlin continued. "We had a nice marriage," she added. "It's going to be a Bill and Melinda Gates divorce." Wow.
CBS Media Ventures president Steve LoCascio commented to WSJ, reflecting no bad blood. "We have had an incredibly successful relationship with Judy over the last 25 years. It has been an honor representing her show, and just like there has never been another Oprah, there will never be another Judge Judy." Fans can still catch 25 years worth of reruns on CBS as well as Amazon IMDB TV's "Judy Justice," which is set to premiere in 2022. As for that "divorce" remark, we'll see how that turns out.
Judge Judy has made a lot of money from her shows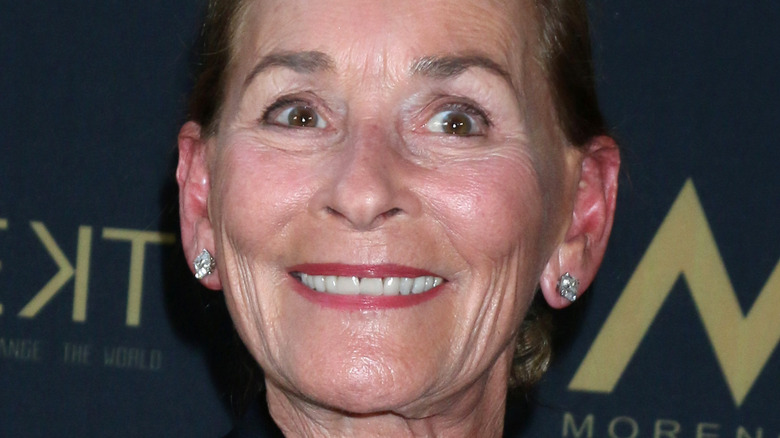 Shutterstock
Although Judge Judy Sheindlin will be gearing up for a battle with CBS, she will have plenty of money to spare. Sheindlin is a multi-millionaire thanks to her decades-long career on television and her unwillingness to compromise early on in her career. "'The People's Court,' they've had several judges. 'The Tonight Show' has had several hosts. But 'I Love Lucy' only had one Lucille Ball," the New York native explained to The Hollywood Reporter in May. "So, almost 20 years ago, I told the company that I worked for this: 'I want to be more of a partner. Don't treat me as a paid employee. I could make this show without you.'"
Sheindlin also recalled telling the executives at CBS that "you can't make [the show] without me," because "I can take Judy Sheindlin anywhere else." Sheindlin made true of her word, as she took her courtroom talents to Amazon and IMDb TV with a new and improved version of her old show, titled "Judy Justice," which is set to premiere in 2021.
As for whether Sheindlin has maintained her status as the highest paid TV show host, she remained coy — sort of. "My compensation has not been a secret. It's been out there for a long time — not by me, but it got out there and had its own life," Sheindlin told THR. "So, the folks at Amazon understood what the parameters were. There was no issue."