Chrissy Teigen Just Dropped Out Of A New Job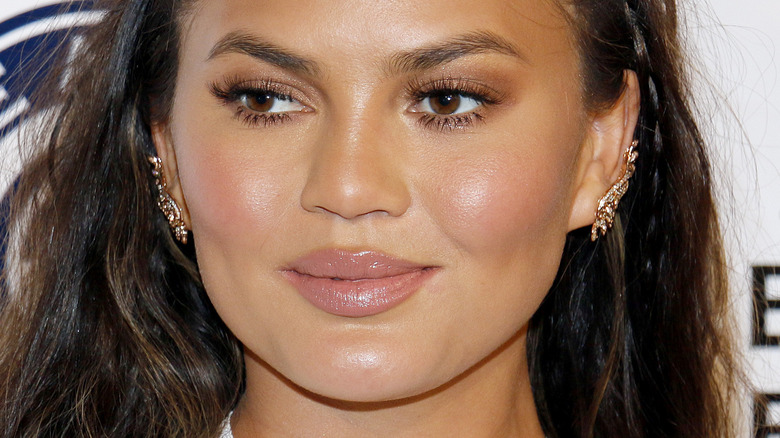 Shutterstock
The fallout from Chrissy Teigen and Courtney Stodden's feud is still happening. Teigen just dropped out of a new gig with Netflix, per the Daily Mail. The news comes after the cookbook author's apology for cyberbullying Stodden in 2011. Stodden was a teenager at the time, and Teigen tweeted jokes about them taking a "dirt nap," among other disturbing messages, per TMZ. "She wouldn't just publicly tweet about wanting me to take 'a dirt nap' but would privately DM me and tell me to kill myself. Things like, 'I can't wait for you to die,'" Stodden said to The Daily Beast.
Teigen posted a four-tweet apology to Stodden in May 2021, but Stodden issued a statement to TMZ noting that Teigen had blocked them on Twitter and hadn't apologized directly. "I'm mortified and sad at who I used to be. I was an insecure, attention seeking troll," Teigen wrote in May. "I'm so sorry, Courtney. I hope you can heal now knowing how deeply sorry I am."
Despite Teigen's apology, many fans aren't ready to move on, especially after Stodden's statement. Bloomingdale's and Macy's have dropped Teigen's cookware line. The Cravings cookware collection is also no longer available at Target, but that move isn't connected to the Stodden fallout, per TMZ. Keep reading to see the latest job Teigen has left amid the drama.
Chrissy Teigen won't be working with Mindy Kaling again just yet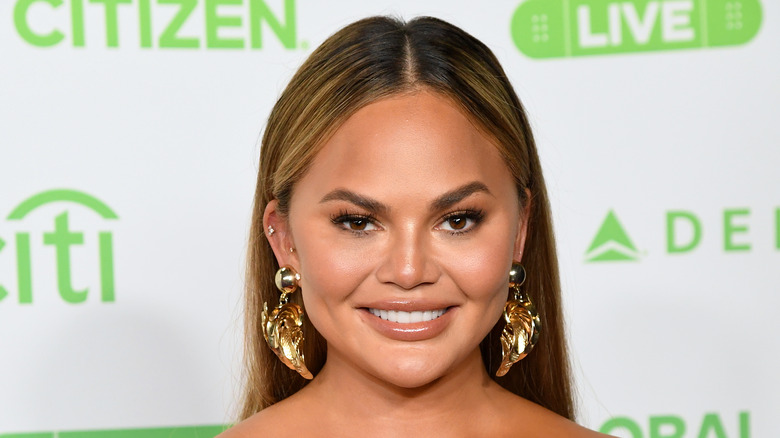 Kevin Mazur/Getty Images
Chrissy Teigen will no longer be a part of "Never Have I Ever" Season 2, Variety reported on June 4. Per the outlet, Teigen was originally slated to do voiceover work for one episode of the Mindy Kaling-helmed Netflix series.
Among fans, Teigen is more known for her modeling work and cookbooks than for her voice work, but she's dabbled in movies and TV shows in the past. Teigen voiced invisible woman Crystal in 2018's "Hotel Transylvania 3: Summer Vacation" and shared at PopSugar Play/Ground the following year that she wanted to do more voice work. More recently, Teigen voiced Hailey Posey in 2021's "The Mitchells vs the Machines" on Netflix. Teigen has worked with Kaling in the past, too; she appeared in an episode of "The Mindy Project" as Grace, the current girlfriend of Mindy's ex Alex.
Amid the fallout from Teigen's apology to Courtney Stodden, though, her future voice work endeavors may be on hold. For her part, Teigen hasn't spoken directly about her departure from "Never Have I Ever," and she hasn't tweeted since her May 12 apology to Stodden.