Foods Meghan Markle Was Forbidden To Eat As A Royal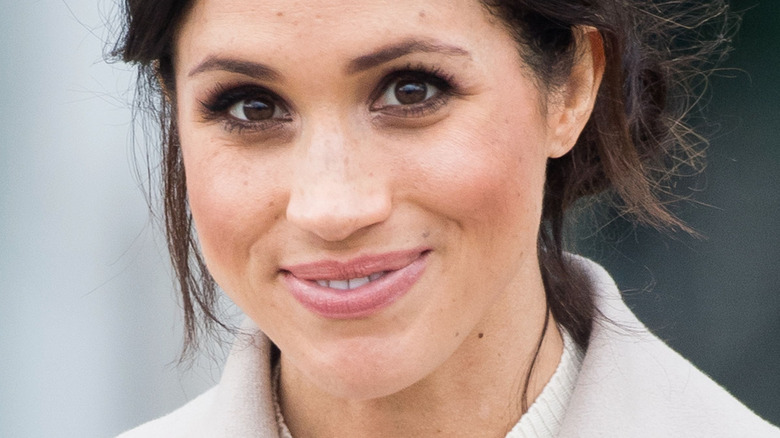 Shutterstock
Royal life isn't as always as easy or glamorous as it may seem — and Meghan Markle may know this better than anyone else. Though Meghan grew up in America and even had a career in Hollywood at one point, she eventually found her way into the British royal family when she married Prince Harry in 2018. 
When Meghan took on the role of Duchess of Sussex, there were several aspects of her old life that she had to leave behind. First and foremost, she had to end her acting career, most notably ending her time on the hit show "Suits." She also shut down her lifestyle blog, deleted all social media accounts, and ended a design partnership with Reitmans, according to Elle Australia. Of course, all of these changes were pretty expected, and nearly everyone in the royal family has similar guidelines to follow.
While it was expected that Meghan might retire from acting or delete social media once she became a Duchess, there were also some more surprising changes that she had to adjust to, including her diet. As it turns out, the royal family is pretty picky when it comes to food that they can and cannot eat, and Meghan had some tough adjustments to make when she married Harry in 2018. Keep reading to learn all of the bizarre foods that Meghan could no longer eat after becoming a royal — she and Harry might just be enjoying them in California these days.
Meghan Markle had to stop eating one of her favorite foods after becoming royal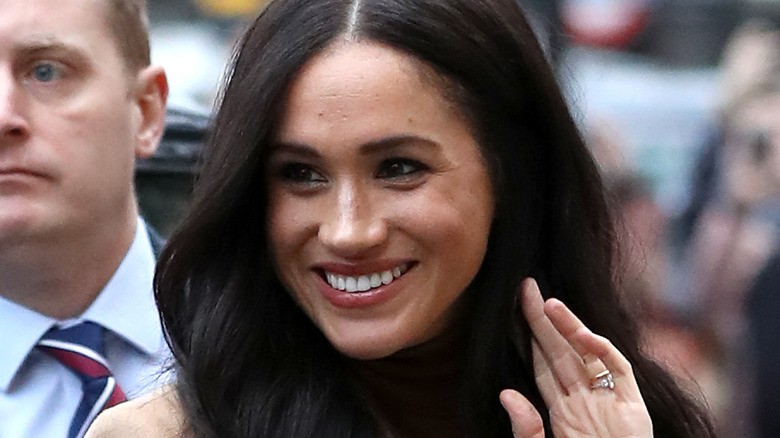 Chris Jackson/Getty Images
Along with ending her acting career and deleting social media, Meghan Markle also had some food-related lifestyle adjustments to make after marrying Prince Harry in 2018. While these food rules apply to every member of the royal family, Meghan was a newcomer in 2018, leaving her adjusting to some strict new food rules.
According to Insider, there were a number of foods that Meghan could no longer eat after her wedding. Two big ones are garlic and onion; apparently, Queen Elizabeth worries that both will leave royals with bad breath. Another surprising ban is foie gras, which is often seen as a very high-end dish. In 2008, Prince Charles banned royal households from serving it, per the Daily Mail, making it one delicacy that Meghan couldn't enjoy anymore (if she even wanted to). The royals also steer clear of shellfish because of the potential for food poisoning, Express reported.
Of all the foods the British royal family can't eat, the most surprising of all is one of Meghan's favorite foods: pasta! Royal chef Darren McGrady revealed (via Hello!) that Queen Elizabeth isn't a fan of starch-heavy dishes, meaning pasta, rice, and potatoes are seldom served at Buckingham Palace. While Meghan had some pretty strict food bans at one point, she and Harry have since stepped back from the royal family — and hopefully, they're enjoying all of the foods they previously couldn't have!