What Happened To Meghan Markle's Blog?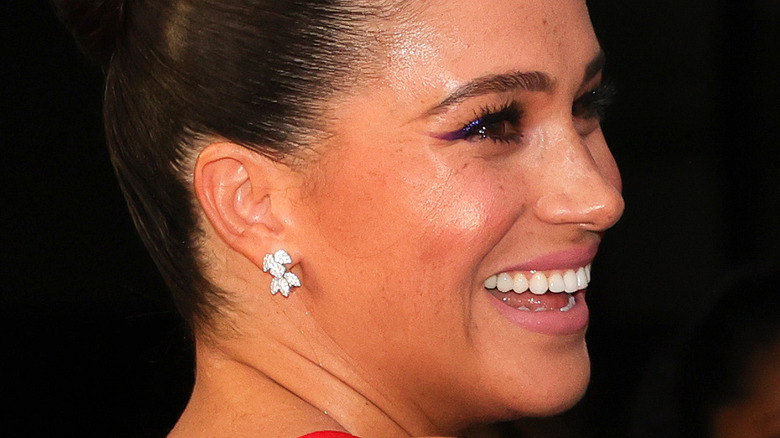 Dia Dipasupil/Getty Images
Most people experience a major lifestyle change when marrying the person of their dreams. Whether they are moving in together for the first time, or dealing with in-laws, adjusting to married life can be demanding. But these challenges were amplified for Meghan Markle in a huge way. When Meghan first met Prince Harry, she was a successful American actor starring as Rachel Zane in USA Network's "Suits," as well as a budding lifestyle influencer thanks to her blog, The Tig. But after the Duke of Sussex proposed, Meghan gave up both of those things — not to mention her life in the states — to relocate across the pond and assume princess duties. It's enough to make anyone's head spin. 
And indeed, Meghan made it clear that being a duchess isn't all it's cracked up to be when both she and Harry stepped down from royal duties in 2020. The following year, the couple gave a bombshell interview to Oprah Winfrey that detailed some of the trauma they'd experienced during their time as working royals.
As of this writing, the pair now lives in sunny Montecito, California, Prince Harry's embracing life as an American, and both Meghan and her husband are devoted to their two children, Archie Harrison and Lilibet Diana. With Meghan back stateside and no longer a working member of the royal family, it raises some important questions, like will she return to acting? Will she run for office? More importantly, whatever happened to her blog, The Tig?
Meghan Markle gave readers a window into her personal life with The Tig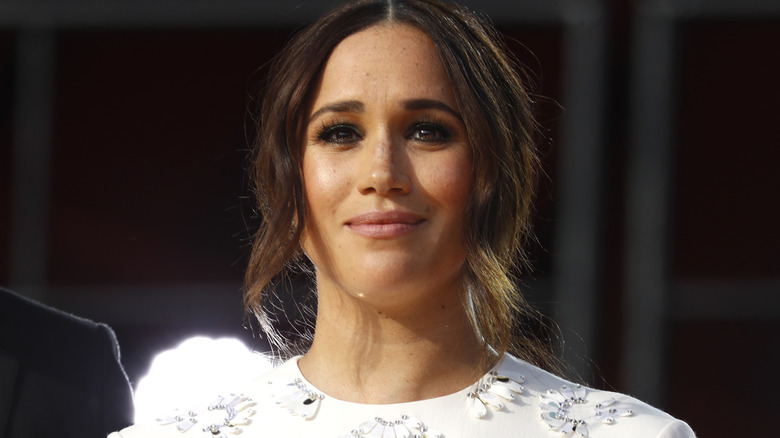 John Lamparski/Getty Images
Coinciding with her "Suits" fame, Meghan Markle ran a lifestyle blog called The Tig from 2014 to 2017. At the time, she intended for the site to give her fans a window into her personal life. Per Woman & Home, The Tig featured a variety of lifestyle features, touching on everything from fashion and health, to food, travel, and Meghan's career. That's not to say all the content she posted was fluff — because it wasn't. Per Elle UK, the mother-of-two shared her own experience with segregation in a 2015 post, recounting the time her family was made to eat chicken in the parking lot after making a roadtrip pit stop at Kentucky Fried Chicken. "It makes me think of the countless black jokes people have shared in front of me, not realizing I am mixed, unaware that I am the ethnically ambiguous fly on the wall," Meghan wrote at the time, according to Elle UK.
It's clear that The Tig was more than just a casual side project, and as such, the Duchess of Sussex was loath to part ways with the site following her engagement to Prince Harry. "After close to three beautiful years on this adventure with you, it's time to say goodbye to The Tig. What began as a passion project (my little engine that could) evolved into an amazing community of inspiration, support, fun, and frivolity," Meghan wrote in a goodbye post, according to Elle UK.
Will Meghan Markle restart The Tig?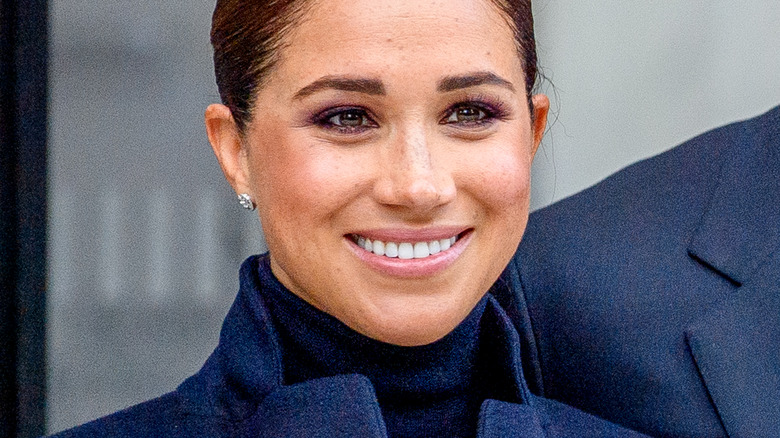 Roy Rochlin/Getty Images
For fans of Meghan Markle and former readers of The Tig, 2022 brought good news. In January, the Daily Mail reported that the Duchess of Sussex had applied to reactivate the site's trademark name, which hints that she might be planning to restart her one-time passion project. However, the application could also be a proactive move to ensure no one else uses the name "The Tig" in the meantime. "The lasting trademark is to prevent false branding, to avoid others purporting to be the Duchess or affiliated with her," Meghan's representatives told the outlet. According to the Daily Mail, the application was filed by Los Angeles-based lawyer Marjorie Witter Norman under the holdings company Frim Fram Inc., "which links back to the Duchess' business manager Andrew Meyer."
Ever since rumors of a Tig reboot surfaced, interest in Tignanello wine has "skyrocketed by 2,400%," according to research done by Maxima Kitchen Experts, according to Express. That's because Meghan's blog was named for the same brand of wine, which she credits for giving her a deeper understanding and appreciation for drinking wine, per Elle UK. "It was an ah-ha moment at its finest. For me, it became a 'Tig' moment — a moment of getting it," she blogged at the time. According to a separate Express piece, Google searches for "how to start a blog" have also exploded by 800%, per research done by Design Bundles. Just call it the Meghan Markle effect!