How Far Is Lilibet Diana From The Crown?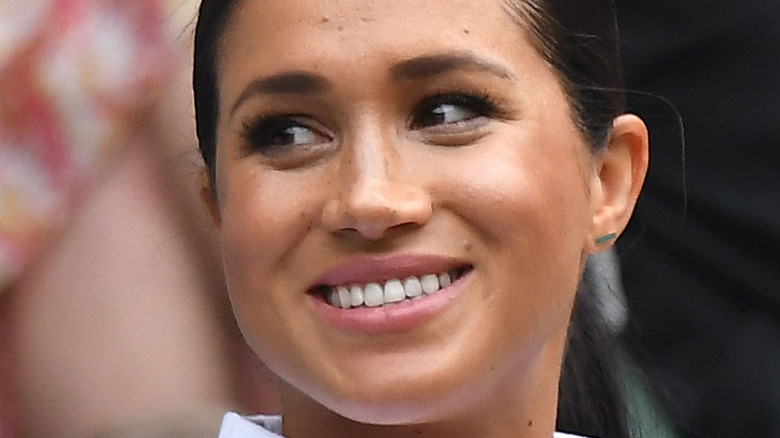 Shutterstock
It's official. Meghan Markle and Prince Harry announced via their Archewell foundation that Meghan gave birth to the couple's second child and first daughter, Lilibet "Lili" Diana Mountbatten-Windsor. The 7 lb 11 oz baby girl was born on Friday, June 4 at 11:40 am at Santa Barbara Cottage Hospital in Santa Barbara, California.
Lilibet's first name is an homage to Harry's mother and grandmother. Lilibet is Queen Elizabeth's family nickname, while the baby shares her middle name with Diana, the late Princess of Wales.
Harry and Meghan famously left the royal family in January 2020, opting to leave the U.K. altogether and move to southern California. Since then, there has been public tension between the former royals and Buckingham Palace, especially following Harry and Meghan's tell-all interview with Oprah Winfrey. Despite the feuding, however, Lilibet does still have a place in the line of royal succession. So, how likely is it that this American-born baby will become queen? Keep reading to find out!
Prince Harry and Meghan Markle's children are still in line for the throne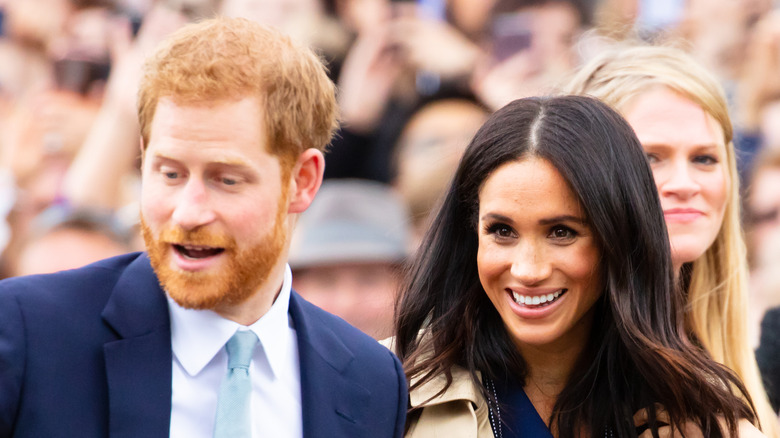 Shutterstock
Prince Harry and Meghan Markle's daughter Lilibet falls eighth in the line of royal succession, right behind her older brother, Archie, according to People. Her father, Harry, is sixth in line, behind Prince William's children — 7-year-old Prince George, 6-year-old Princess Charlotte, and 3-year-old Prince Louis. William is second in line for the throne, right after his father, Prince Charles.
While there is a very high chance that William will become king, the fact that his three children are so young and in line right after him makes it highly unlikely that Harry or any of his children will ever ascend to the throne. Nonetheless, the chance is still higher than zero.
According to royal expert Victoria Arbiter, Harry and Meghan's decision to strip themselves of their royal titles was more about business and optics. "Really this is just wrapping up loose ends," she told Today in January 2020. "I think it's important to recognize that this is a business decision, it's not personal. Already people are interpreting this as some kind of punishment from the queen, it's not." Although they no longer have HRH titles, Harry and Meghan continue to go by the Duke and Duchess of Sussex.