Here's How Much Miles Teller Is Really Worth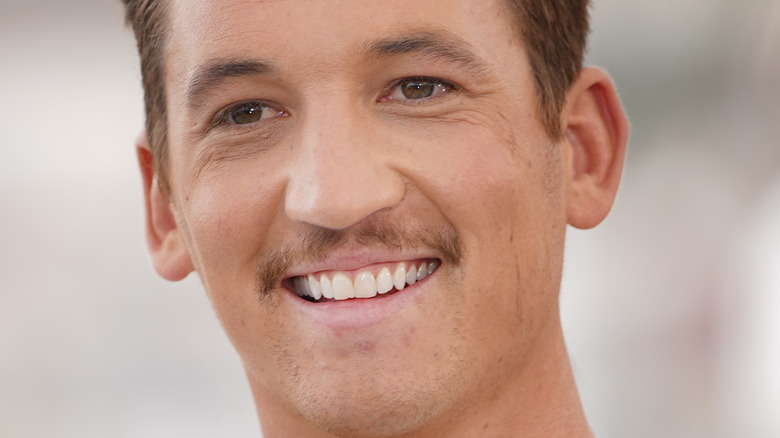 Shutterstock
Miles Teller is a pretty well-known name in Hollywood. The actor has starred in plenty of noteworthy films, including "Whiplash," "The Spectacular Now," "Fantastic Four," and "Divergent." He also seems to be a pretty cool dude who counts Shailene Woodley and Aaron Rodgers as close friends. Teller first burst onto the Hollywood scene in 2004, starring in the short "Moonlighters" (via IMDb), but his true breakout was "Rabbit Hole." Since then, he has made a name for himself in the industry, and he's got himself a beautiful wife in model Keleigh Sperry.
While Teller has done incredibly well for himself in Hollywood, he has faced some very public money issues. In May 2020, attackers assaulted Teller in Hawaii. At first, many outlets reported it was a random attack to try and get the actor's wallet, but Radar Online shares a different take. According to the publication, Teller was attacked for owing money. He reportedly failed to pay $60,000 to the attacker's wife (who planned Teller's 2019 wedding in Maui). It's also reported that he is going to get slapped with a lawsuit over it. Teller and his wife have both denied knowing the attackers, and his wife shared that he was attacked by two men he "never met after they trapped him in the bathroom." As of this writing, the investigation is still ongoing.
Despite facing some money issues, Teller still has a lot in the bank. Keep scrolling for more deets on his net worth.
Hollywood has been very good to Miles Teller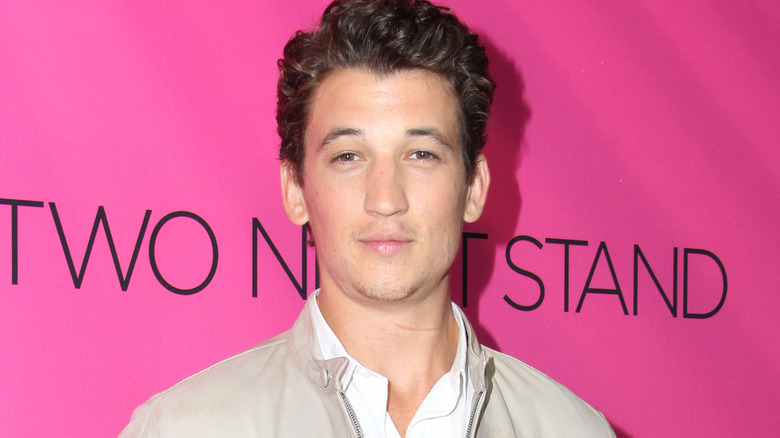 Shutterstock
Miles Teller is worth a significant amount of money, thanks to his top-notch acting skills. According to Celebrity Net Worth, the actor has amassed a fortune of $10 million. He's made a lot of money from films, but one of his best roles, for "Whiplash" only earned him a paycheck of $8,000. He also almost appeared in "La La Land," but didn't get it because "he asked for $6 million instead of the $4 million that was being offered." Either way, being worth $10 million means he makes a pretty paycheck per film, it's just hard to find out exactly how much he averages per movie. 
Like many of his celebrity counterparts, Teller has invested a good chunk of his earnings into real estate. In 2016, The Dirt shared that Teller plopped down a little north of $3 million for a Spanish-style estate in Studio City, Calif. The home has 5,300 square feet of living space and boasts a large pool. Plenty of other celebs reside in Studio City (or at least make one of their homes there), including George Clooney, Bruno Mars, and Lana Del Rey.
Looking at Keleigh Sperry's Instagram page, the pair also seems to spend quite a bit of money on travel, going to tropical spots and even hitting up the Kentucky Derby with friends. One thing is for sure — Teller seems to be living the high life, and for that, we're just a little bit envious.