Why People Think The Logan Paul V. Floyd Mayweather Fight Might Have Been Fake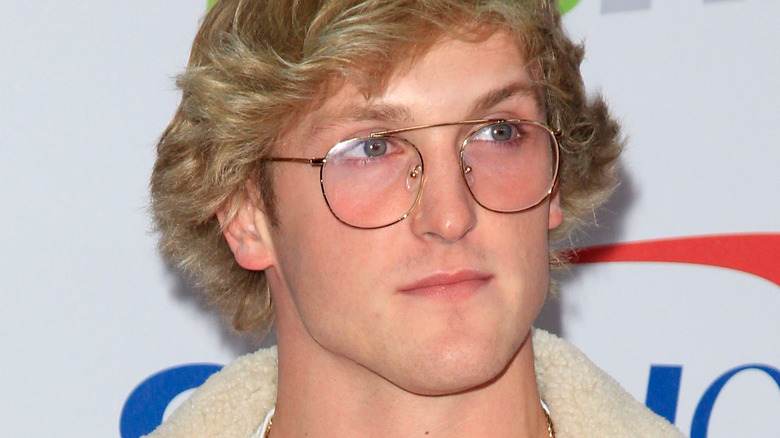 Shutterstock
For many, the much-anticipated fight between YouTube celebrity Logan Paul and retired legendary boxer Floyd Mayweather ended up being a bust. While the match itself was somewhat unusual when it comes to the standards of the sport due to the physical mismatch between the 190-lbs. Paul, and Mayweather, who clocks in at a svelte 155 lbs., per CBS Sports, that wasn't the only peculiarity about the June 6 battle. 
As The New York Post reported following the conclusion of the Paul/Mayweather match, the fight was officially rendered a "no decision" following eight bouts in the ring, due to the fact that neither Paul nor Mayweather were knocked out — a move that would have declared one victorious and the other not. Though CBS Sports noted that Mayweather was the unofficial winner for "outbox[ing] Paul," the decision was rendered without a panel of judges to rule one way or the other. 
Less than 24 hours after the match concluded, a number of social media users have put forward another theory involving the match: that the whole debacle was faked from the start. So why do fans of the sport think this might be the case? And what evidence do they have to back up this claim? Keep on scrolling to find out more. 
Some fans think the match was rigged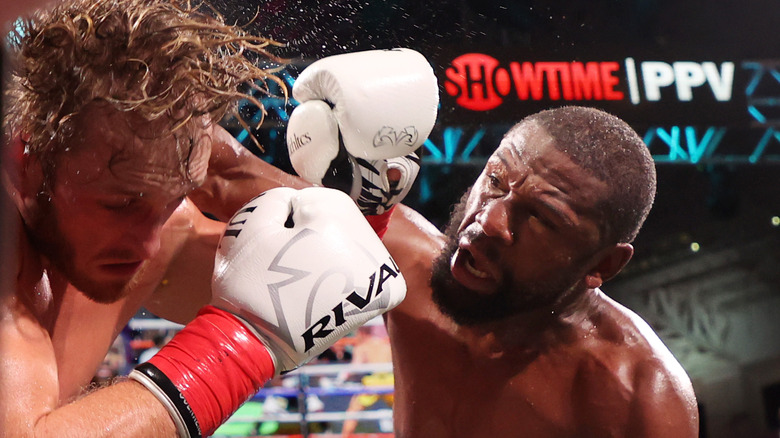 Cliff Hawkins/Getty Images
As The New York Post reported on June 7, a video of Logan Paul and Floyd Mayweather recorded shortly before their match concluded has led Internet denizens to think that perhaps the whole affair was rigged — and, as such, was always meant to be a publicity stunt, rather than a serious fight. Hmmm. 
The video, which was posted to Twitter by the blog The Sportsman, showed Mayweather delivering a powerful blow to Paul's temple, after which Paul appeared to briefly lose consciousness. But as the blog noted, Mayweather seemingly "held him [Paul] up to continue the fight." Translation? Mayweather seemingly prevented his opponent from falling to the ground in a classic K.O., perhaps preventing Mayweather from being called the winner. "No judges. No official record of the fight. No winner. No point?" the blog added.
"Please don't tell me or others that enjoy wrestling that it's fake when you've got this right here," one Twitter user wrote. "Dark day for the sport of boxing." "In fairness id hold up Logan Paul if it meant I could keep punching him," another joked. Whether or not the fight was ultimately fixed, both Paul and Mayweather are both winners — at least, when it comes to the money. Prior to the exhibition match, it was estimated that Mayweather could rake in up to $100 million, and Paul could make as much as $20 million, more than doubling his current net worth.