Who Is Daphne Rubin-Vega's Husband, Tommy Costanzo?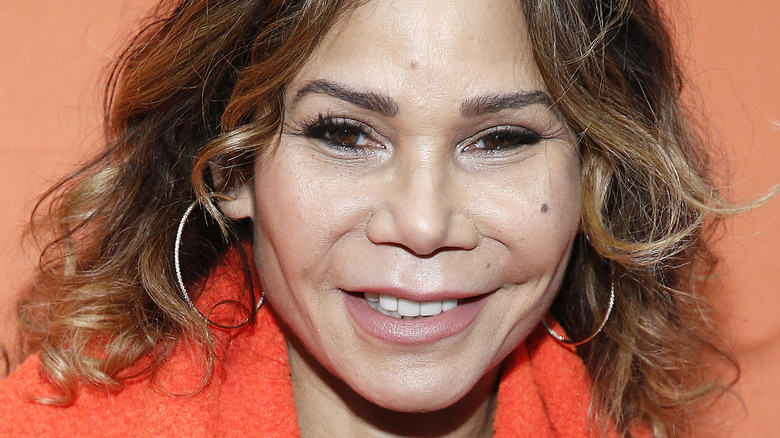 John Lamparski/Getty Images
Broadway veteran Daphne Rubin-Vega is getting a lot of hype over her role in the upcoming film, "In the Heights." The movie is based on Lin Manuel Miranda's Tony-award-winning musical about a New York City bodega owner who hopes for a better life. As Rubin-Vega told Broadway World on her role as Daniela, "I've always wanted to sing on film, and if you stay in the game long enough, it can happen!"
Rubin-Vega has in the game for quite some time. In fact, she is known for originating the role of Mimi Marquez in the hit Broadway musical "Rent." Comparing that role to her latest in "In the Heights," she told Broadway World, "The thing about this and Rent is that ... it's hard to articulate the feeling that goes with being a part of something so indescribably big." Rubin-Vega has also appeared in other big movies, including the classic thriller "Wild Things" and the drama "Jack Goes Boating," along with a cameo in "Sex and the City." As for TV, she has also had roles in the series "Smash" and "Katy Keene."
All of that said, it's actually Rubin-Vega's singing work that led her to her husband, Tommy Costanzo. The Panama native was in the '80s and '90s pop trio called Pajama Party, which is how she met Costanzo in the first place. According to Broadway.com, Costanzo's sister and bandmate, Marialisa Costanzo, eventually introduced the two. Here's what happened!
Tommy Costanzo is the love of Daphne Rubin-Vega's life
Daphne Rubin-Vega has been happily married to Tommy Costanzo for almost 20 years. The star revealed in an Instagram post, "Tommy's Sister introduced us. It's quite a long story... We used to sing in a girl group together. I thought her brother was cute and she said 'ew!'" She continued, "Years later, a mutual friend said, "how come you never dated Tommy? I mean, EVERYONE's dated Tommy!'" Broadway.com reported that the two seriously dated in the late '90s after being friends for years, getting married in September 2002.
The couple eventually became a family of three, after welcoming son Luca Ariel in 2004. At the time, the Broadway star detailed to Broadway.com, "Tommy and I gave each other a gift from God. It's truly amazing." In April, Rubin-Vega posted a throwback photo of Costanzo holding Luca, with the caption, "The loves of my life." In another throwback post, she wrote that Costanzo was her "Ride Or Die For Life." Aw!
As for Costanzo, he isn't in showbiz like his wife. Rubin-Vega told Talkin' Broadway in 2006 that her husband worked in real estate, adding, "He makes the money that allows us to remain solvent." According to his LinkedIn, the Yale University alum became the Executive President of Fosun Hive Holdings, where he appears to work to this day. Costanzo may not be a star like Rubin-Vega, but it's clear he's adored by his famous wife!