The Truth About Queen Elizabeth's Relationship With The Reagans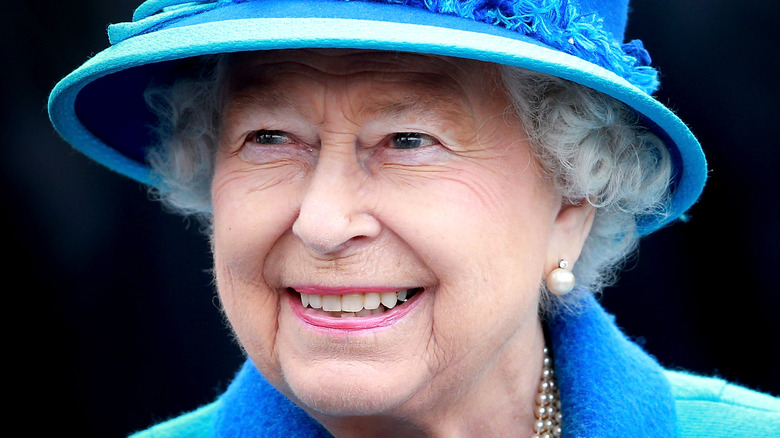 Chris Jackson/Getty Images
Buckingham Palace announced that President Joe Biden and his wife, Dr. Jill Biden, would meet Queen Elizabeth during their first official UK visit in June 2021, per CNN. It will undoubtedly be a big moment for the Bidens, but it's kind of par for the course for the queen. In her nearly 70-year rule, the queen has met a total of 13 US presidents, so the thrill has probably worn off.
Regardless, there are few meetings that stand out. Take the queen's official meeting with President Richard Nixon. The pair actually met once before, when he was vice president, but it's their second meeting that became the most memorable. Nixon famously tried to set up a young Prince Charles with his daughter Tricia. We're not sure what the queen thought of his matchmaking, but it definitely didn't work as Charles and Tricia both went on to marry other people.
The queen has always done her best to keep her relationships with US presidents strictly professional, but one stands out as her clear favorite above all the rest: Ronald Reagan. Here's what we know about the friendship between the queen and the Reagans.
The queen and the Reagans had a close bond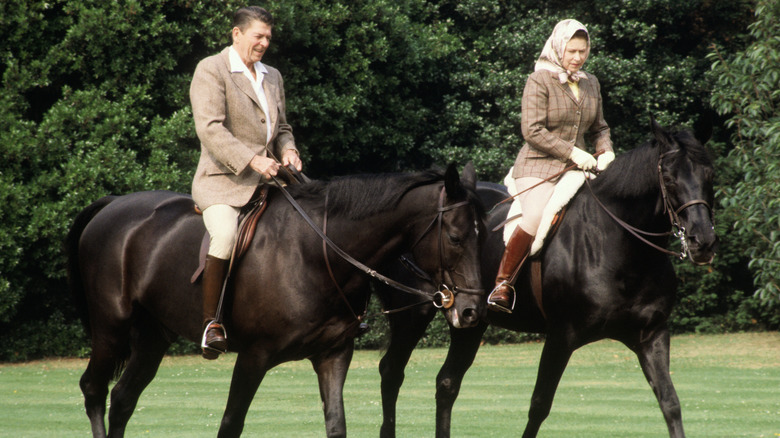 David Levenson/Getty Images
Most historians would agree that out of all the presidents she's ever met, Ronald Reagan was Queen Elizabeth's favorite. They both had a deep, life-long love of the outdoors, particularly horseback riding, the queen's favorite pastime. Reagan, for his part, loved horses so much that he retired from politics to an expansive ranch in Santa Barbara, California.
"A close camaraderie developed between the Reagans and the royal family," Mark Weinberg, a former White House aid, wrote in his book, "Movie Nights with the Reagans" (via People). According to the book, riding with the queen was one of Reagan's favorite perks of the presidency. "The president admired [Queen Elizabeth's] lifetime of service to her country and her sensible, unpretentious style when they were together," added Weinberg.
Indeed, the queen seemed to have a much closer bond with the Reagans than any other presidential couple she ever met. She and Prince Philip once crashed the Reagans' southern California ranch when bad weather altered their plans. Weinberg noted that the queen was down to earth and unbothered by the change in plans. Shortly after the unscheduled visit, Nancy Reagan flew to San Francisco for dinner with the royal couple, where she and the queen spent the night laughing and sipping martinis. The queen's love for the Reagans extended so far that when her son Prince Charles attended Ronald's funeral in 2004, she asked him to personally deliver a handwritten letter of sympathy to Nancy, per People.