How Many Grandchildren Does Paul McCartney Have?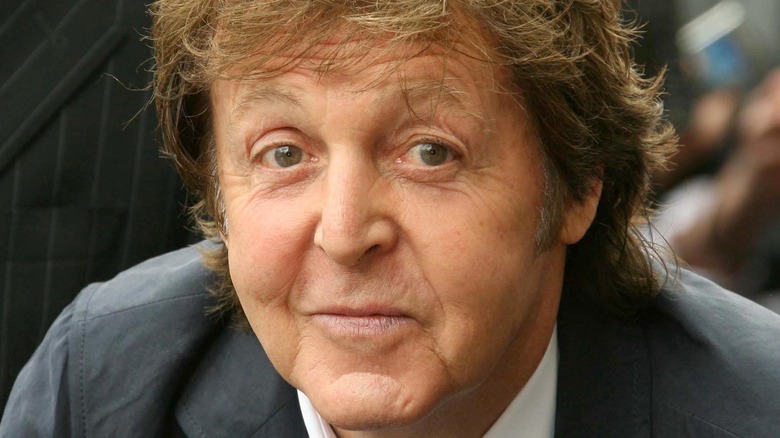 Shutterstock
It goes without saying that British musician Paul McCartney is one of the most famous faces in the world. Along with his impressive music career, the "Twist and Shout" hitmaker's personal life has also been well-documented over the past few decades.
According to Independent, Paul married his first wife, photographer Linda McCartney, in 1969. Prior to walking down the aisle with the Beatles singer, she had previously been married to Joseph Melville See Jr., who was found dead after shooting himself in Tucson, Ariz. in 2000 at the age of 62. The pair shared one child together, Heather McCartney, who Paul adopted after they exchanged vows. As reported by Closer Weekly, Paul and Linda both started a family of their own and had three children — daughters Stella McCartney and Mary McCartney, and son James McCartney. At 56 years old, Linda died in 1998 from cancer, per Rolling Stone.
According to Ultimate Classic Rock, Paul got re-married to Heather Mills in 2002 and had one more child — daughter Beatrice McCartney — with the former model. Like his first marriage, it didn't last. However, Paul started dating Nancy Shevell in 2007, who he has been married to since 2011. The couple hasn't had any children together, but they seem very happy together.
With a large family tree, it comes as no surprise that Paul McCartney is a grandfather to a number of children. Keep reading to find out more.
One of Paul McCartney's grandchildren inspired his picture book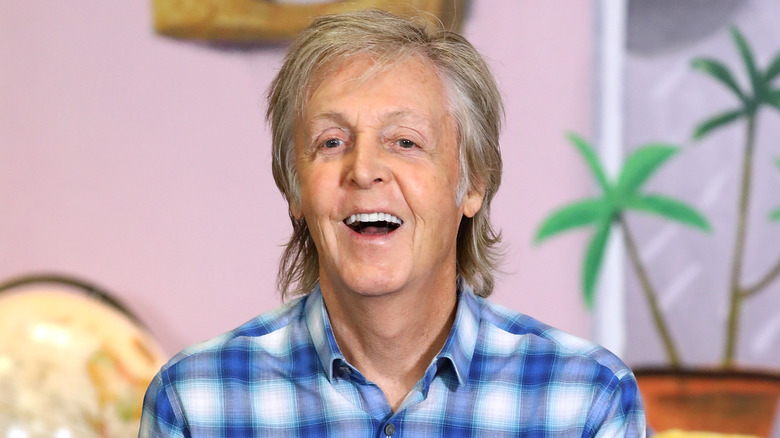 Tim P. Whitby/Getty Images
Out of Paul McCartney's five children, two have started families of their own. According to The Daily Mail, the "My Brave Face" singer is a grandfather to eight children.
His daughter, fashion designer Stella McCartney, is a mom to four kids — sons Miller Alasdhair James Willis and Beckett Robert Lee Willis, and daughters Bailey Linda Olwyn Willis and Reiley Dilys Stella Willis — who she shares with creative director Alasdhair Willis.
Paul's eldest daughter, photographer Mary McCartney, also has four children. She had sons Arthur Alistair Donald and Elliot Donald with her first husband Alistair Donald, while having two more sons — Sid Aboud and Sam Aboud — with her second husband Simon Aboud, per eCelebrity Mirror.
In 2019, Paul released his first children's picture book, "Hey Grandude!," which was inspired by one of his grandchildren. In an interview on "The Late Show with Stephen Colbert" that same year, he said, "One of them, who shall remain nameless, Beckett, he just one day said, 'hey Grandude.' He started calling me 'Grandude,' so I said, 'That's a great idea.'"