Is Kim Kardashian Still Using West As Her Last Name?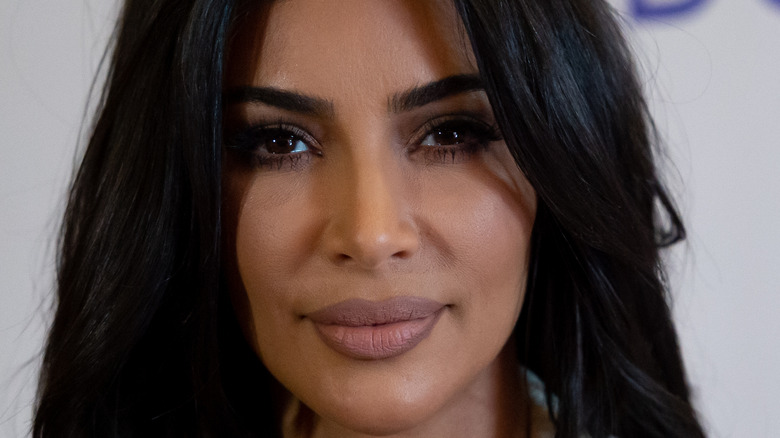 Shutterstock
Kim Kardashian and Kanye West are headed for Splitsville after she filed for divorce in February, per TMZ. Page Six claimed that the "Keeping Up With The Kardashians" star was "done" with the father of her four children. Kim then let it all out on the June 3 episode of "KUWTK." She spoke about her seven-year marriage coming to an end and broke down as she vented her feelings. 
She sobbed (via People), "I honestly can't do this anymore." It seemed as if she had been in a bad space for some time because she continued, "Why am I still in this like, place where I'm stuck for years? Like, he goes and moves to a different state, every year, I have to be together so I can raise the kids, you know? And he's an amazing dad, he's done an amazing job." She also stated, "I think [Kanye] deserves someone that can go support his every move, go follow him all over the place and move to Wyoming — I can't do that. He should have a wife that supports his every move and travels with him and does everything."
The beauty mogul then voiced her emotions, saying, "I feel like a f**king failure, that it's like, a third f**king marriage. Yeah, I feel like a f**king loser. But I can't even think about that like, I want to be happy." It seems as if Kim is ready to move on, but is she still using Kanye's last name?
It's business as usual for Kim Kardashian West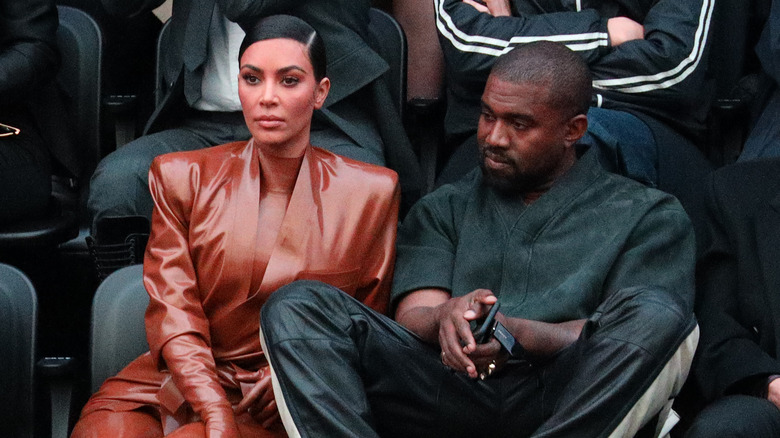 Pierre Suu/Getty Images
Kim Kardashian and Kanye West may be getting divorced, but that doesn't mean that she's done using his name just yet. According to Page Six, the mother-of-four was spotted signing an autograph for a fan. She added Kanye's last name to her signature, as in "Kim Kardashian West," when she obliged the follower with her autograph. 
Page Six also notes that the signature may have just been Kim's way of adhering to business consistency practices. After all, the fan had asked her to autograph a KKW Beauty promotional image, and she, therefore, used her married name. With so much happening in her life, it may be easier for her to streamline processes.
Luckily for Kim, her divorce may also be free from complications. According to USA Today, Kanye's legal paperwork was "virtually identical" to Kim's, which could indicate that they may be on the same page as far as their divorce is concerned. Here's to hoping that Kim and Kanye can work together for their children's sake.