Expert Gives More Insight Into Prince Harry's Strained Relationship With Prince Charles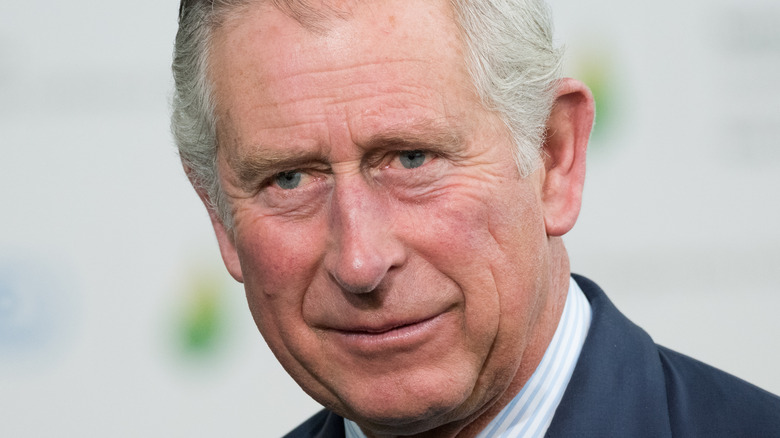 Shutterstock
New father of two Prince Harry hasn't had the best relationship with his own father, Prince Charles. During his tell-all with Oprah Winfrey, the Sussex royal revealed that his father stopped talking to him after he told him of his plans to step back from royal duties.
"I feel really let down because he's been through something similar, he knows what pain feels like ... Archie is his grandson," Harry told Winfrey (via Us Weekly). "I will always love him. There's a lot of hurt that's happened. I will continue to make it one of my priorities to heal that relationship." The interview only seemed to make matters worse, with Charles reportedly privately expressing disappointment in Harry's decision to go public with his grievances. "Charles does not agree with Harry trashing his whole family in public," the source claimed. "Charles thinks these matters could have easily been addressed in private."
Harry and Charles' relationship could have been better, and there's a chance that their bond could improve especially after the birth of Lilibet Diana. Their relationship, otherwise, is quite "unfortunate," experts say. So how likely is improvement in a relationship defined by deep-rooted traumas? Here's what Princess Diana's voice coach says.
Prince Charles was trying to take a step back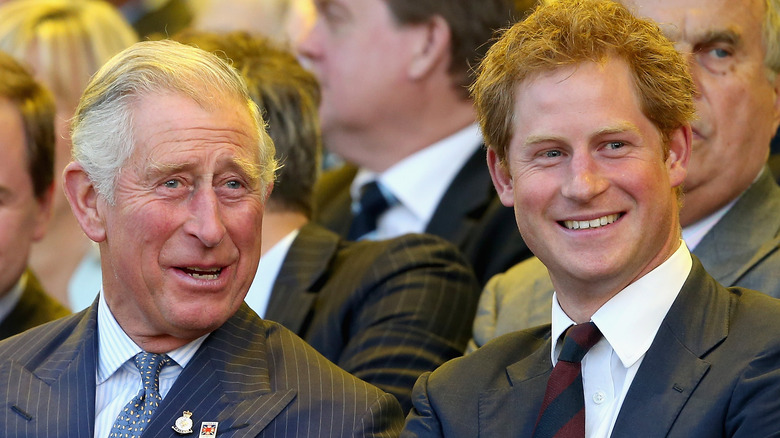 Chris Jackson/Getty Images
The state of the relationship between Prince Charles and Prince Harry has got people talking. Charles is not getting any younger, Harry barely has any time with two kids and a busy schedule, and with the recent death of Prince Philip, the two men may be looking at their relationship from a different perspective. Occasions such as the birth of a new grandchild might provide just that space for the father and son to come together once again. Even so, there are still plenty of issues they need to work through before they're ready to celebrate.
"As far as Meghan and Harry were concerned, they were 'troubled' by the lack of support received from the 'men in grey suits,' namely the household staff, and then the unfortunate lapse of contact with his father [Prince Charles]," Pearce told Us Weekly about conflict between Harry and Charles. Pierce went on to talk about Charles' emotional state and how it impacted their communication. "Charles is well known for distancing himself from [emotionally] heightened situations as he is a very caring, sensitive man, and therefore chooses to wait to let strong feelings settle down before responding," he said.
Clearly, there's pain on both sides of this issue. Could this be the time when the father and the son decide to move on and participate in a more mutual and healthy relationship?
Hopes of reconciliation come with Lilibet Diana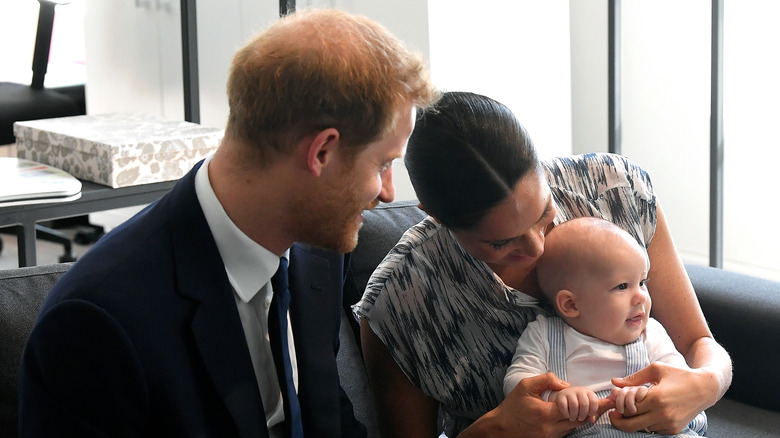 Pool/Getty Images
Things between Prince Harry and Prince Charles might not be so doomed after all. Some experts believe that the arrival of Lilibet Diana in the world opens a channel for the two to express their gratitude for each other, reach out and cleanse past wounds, and possibly reconcile.
"Babies always bring inordinate love, joy and hope and so yes," Steward Pierce, who wrote "Diana: The Voice of Change: Revelations About Diana's Life Principles," told Us Weekly in response to a question Lilibet's arrival could mend the divide.
Harry and Meghan Markle announced the birth of their daughter in an official statement, expressing their gratitude for the "love and prayers" across the globe. Wishes flooded after the announcement, with Prince Charles and Camilla Parker-Bowles leading the way. "Congratulations to Harry, Meghan and Archie on the arrival of baby Lilibet Diana," they wrote on the official Clarence House Instagram account, posting a picture of the couple holding their son Archie. "Wishing them all well at this time." Hey, it's a start.