How Will Lilibet Diana's Life Be Different From The First Few Months Of Archie's?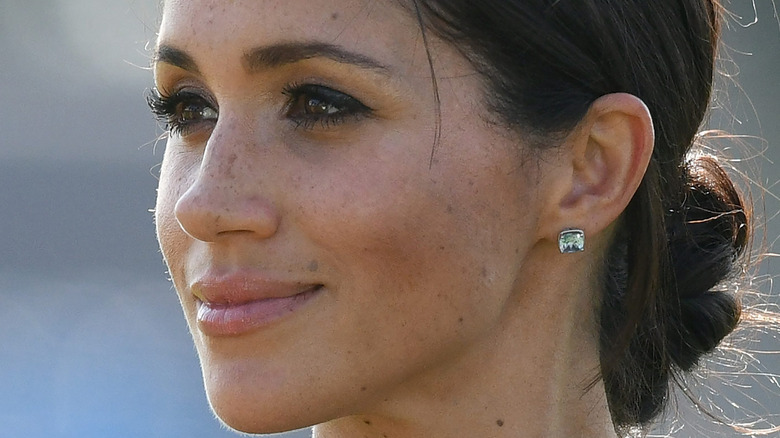 Shutterstock
Archie's birth was very different to his sister Lili's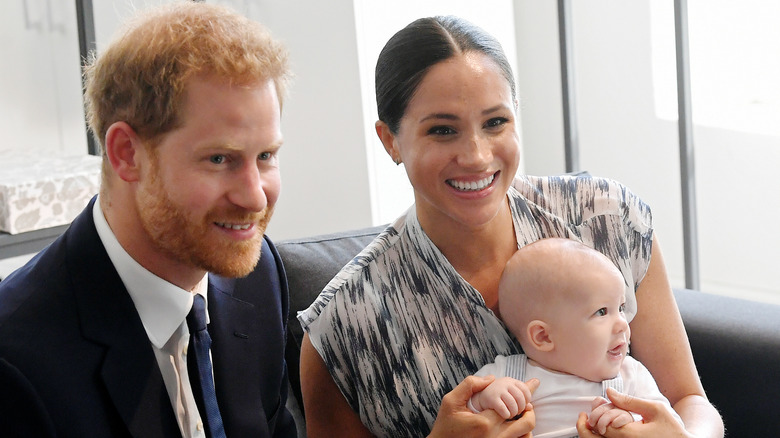 Pool/Getty Images
Lilibet Diana Mountbatten-Windsor's life is already very different to that of her brother's. While Prince Harry and Meghan Markle's son, Archie Harrison Mountbatten-Windsor was born in London's Portland hospital back in May 2019, Lili was born at California's Santa Barbara Cottage Hospital — quite the difference in location! While the Santa Barbara hospital doesn't hold much significance for the royals, Archie's birth was more in line with royal history, as Sarah Ferguson (Princess Eugenie and Princess Beatrice's mom) also reportedly gave birth at the same location (per Daily Mail).
Harry and Meghan broke royal protocol by not revealing the news until 12 hours after his birth, and in the most modern way possible — via Instagram. For Lili, they broke tradition in another way by putting the announcement on their website two days later and providing their own voice, writing, "[Lilibet] is more than we could have ever imagined" — a more personal touch to the usually generic royal statement.
Things will also likely be different for Lili when it comes to how much royal watchers will see of her. Shortly after Archie's birth, the couple proudly shared photos on Instagram of him meeting the queen and Prince Philip at Windsor Castle. But it could be awhile before Lili even gets to meet the British side of her family, as coronavirus-induced travel restrictions between the U.S. and U.K. remained in place as of the week following her birth.
Lilibet's first introduction into schooling will likely be very different to Archie's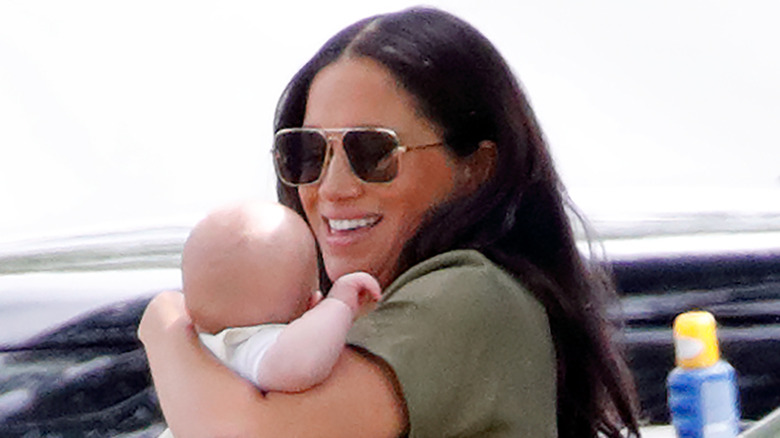 Max Mumby/indigo/Getty Images
Lilibet Diana Mountbatten-Windsor also likely won't have a grand christening like her brother, Archie Harrison Mountbatten-Windsor, at the Private Chapel at Windsor Castle. Prince Harry and Meghan Markle had a private christening in July 2019, but shared stunning family photos to Instagram alongside the royal family. If they chose to have Lili christened, it's likely to be a much smaller affair and perhaps without Harry's family.
When it's time for Lili to start playing with other children her age, things will start off very different than they did for her brother. As claimed in "Finding Freedom" (via Daily Mail), Meghan Markle and Prince Harry supposedly "hired a nanny to work weekdays" while living in the U.K. Meghan also confirmed that a then 6-month-old Archie had started attending his first preschool sessions before they left the country.
As for Lili, it's not known if the couple will look for help from a nanny — but it's pretty likely she'll be heading to preschool in Los Angeles. Daily Mail noted she'll probably attend the same school as Meghan, Hollywood Schoolhouse, where tuition can reach $28,300, or at another pricey school local to where the couple live in California.
No matter what, after making such a big move from London to California, there's sure to be lots of differences — both big and small — between the early days of Lili and Archie!