Kourtney Kardashian Is Grossing People Out With Her Latest Declaration Of Love For Travis Barker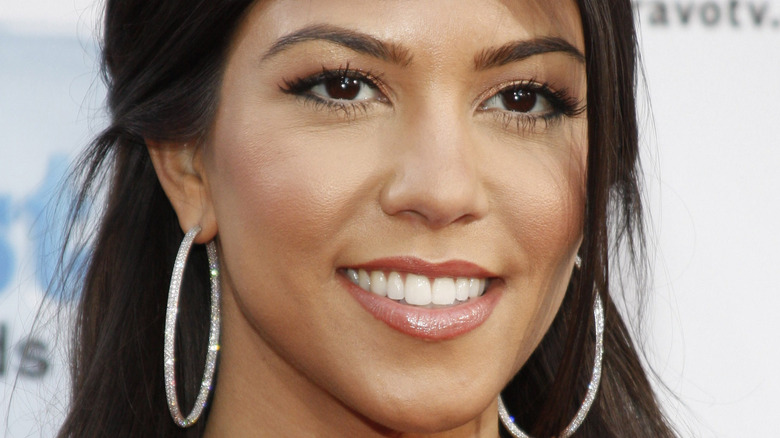 Shutterstock
It's safe to say that Kourtney Kardashian and Travis Barker aren't afraid of a little — or a lot — of PDA. The two have repeatedly put their love on display on social media since officially confirming their romance in early 2021 and they certainly haven't been shy.
One particularly revealing Instagram snap in April showed Kardashian straddling her man in a skimpy bikini as he put his hands around her booty and they shared a very passionate kiss. The "Keeping Up with the Kardashians" star captioned it by writing, "Just Like Heaven." Just like heaven, indeed!
But that's far from the only time the two have made things very much public. Barker made sure the world knows exactly how he feels about the Poosh founder earlier that month when he shared a photo on his Instagram of his love's name tattooed on his body as she placed her well-manicured hand on his skin. 
There was also an update that showed Kardashian with the tattoo needle in her hand, writing "I love you" on his arm. And who could forget that NSFW Instagram Story Barker shared of Kardashian's booty in a black thong bikini as she knelt on the sand and he placed his hand on her hip? Steamy!
So, with such a history, it's probably not too surprising to hear the two are still at it with the PDA. But a June Instagram update from Kardashian has some fans feeling a little uneasy. Keep scrolling to find out why.
Kourtney Kardashian showed off Travis Barker's blood on Instagram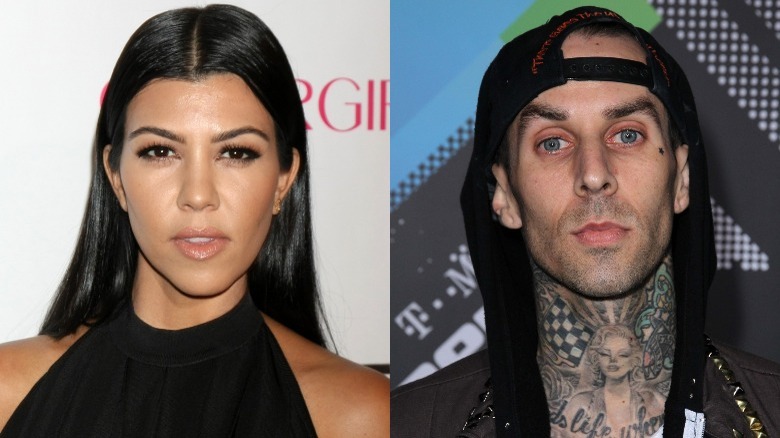 Shutterstock
Kourtney Kardashian put her love for Travis Barker on display on her Instagram Story once again on June 7 in a somewhat unusual way. Per Daily Mail, the reality star reposted a shot from her boyfriend's account which showed a vial of his blood. Yes, his real blood.
The photo showed the vial resting on its side with the words "Travis Barker" written on it alongside several numbers, which appeared to be medical information. Barker didn't offer up any kind of explanation for the post and neither did Kardashian. Instead, the reality star simply added a black heart emoji to her repost of the snap.
Fans seemed a little creeped out by the odd choice in Instagram Story content, with one person tweeting in response, "Gross." As for why the two posted the upload, it seems like they're probably going to keep us guessing on that one.
Blood posts aside, though, it seems like we could be seeing even more of Kardashian and Barker together. Entertainment Tonight reported that the rocker will likely appear in the Kardashian's upcoming Hulu show, set to air after "Keeping Up with the Kardashians" comes to an end. A source claimed the loved up couple "are doing great" and he "just wants to keep her happy."