How Meghan Markle Included Lili In Her New Children's Book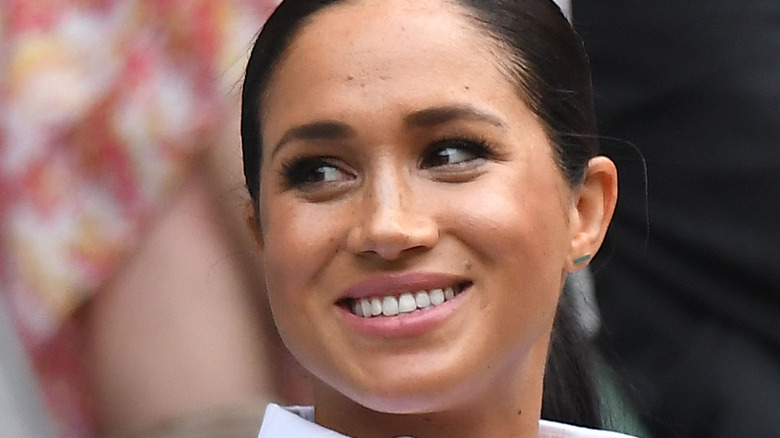 Shutterstock
We may receive a commission on purchases made from links.
On June 4, Prince Harry and Meghan Markle welcomed their second child into the world. Their daughter Lilibet "Lili" Diana Mountbatten-Windsor was born in a hospital in California, and both Meghan and Lili are "settling in" at home, per a statement from the couple's Archewell website. The Duke and Duchess of Sussex named their secondborn after family members. Lili's middle name is an homage to her grandmother Princess Diana, who died in 1997. Her first name is a nod to Queen Elizabeth II. "Lili is named after her great-grandmother, Her Majesty The Queen, whose family nickname is Lilibet," they added on their website.
Although the couple distanced themselves from the royal family after moving to the United States, Buckingham Palace sent a congratulatory message following Lili's birth. "The Queen, the Prince of Wales and the Duchess of Cornwall, and the Duke and Duchess of Cambridge have been informed and are delighted with the news," a statement read, via BBC. Prince Charles sent well-wishes on his official Twitter account. "Congratulations to Harry, Meghan and Archie on the arrival of baby Lilibet Diana," he tweeted. "Wishing them all well at this special time."
The arrival of the couple's second baby coincided with the release of Meghan's children's book titled "The Bench," which came out days after her daughter's birth. Here's how was Lili is involved in the story!
The Oprah Winfrey interview also gets a nod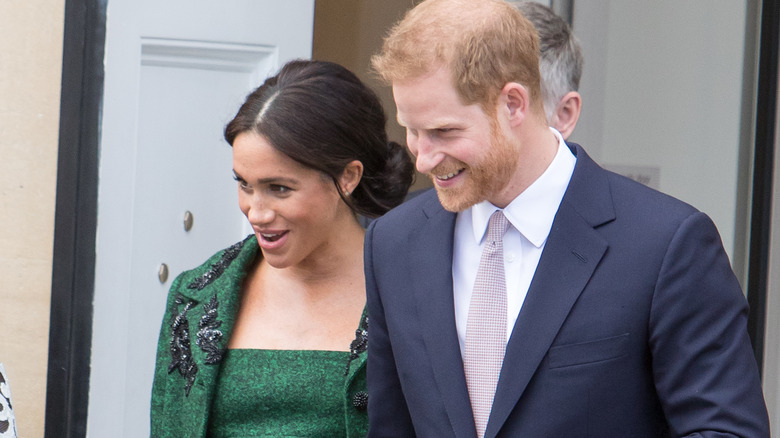 Shutterstock
The genesis of Meghan Markle's children's book stemmed from a poem she had written for Prince Harry. "The Bench started as a poem I wrote for my husband on Father's Day, the month after Archie was born," Meghan said in a statement prior to the book's release, via Express. For the illustrations, she enlisted the help of artist Christian Robinson to create "snapshots of shared moments that evoke a deep sense of warmth, connection, and compassion," per Amazon.
"The Bench" focuses on the relationship between Harry and son Archie, but the whole family is included. Even though the book was conceived before her birth, Lili makes an appearance. The final illustration shows Harry and Archie feeding chickens together while Meghan is in a nearby garden, and over her shoulder is a sling with her newborn daughter inside, per People. To make it a full family affair, that last photo also included the couple's two dogs. Aw!
According to a review by the Evening Standard, that last image was a reference to the couple's famous interview with Oprah Winfrey that included a tour of a chicken coop. Meghan was pregnant with Lili during the couple's TV special with Oprah. "To have a boy then a girl – what more can you ask for?" Harry said at the time (via People). Though he added the buck stops here. "Two [children] is it," he said.
Well, it's nice they all made the book!