How Many Grandchildren Does Joe Biden Have?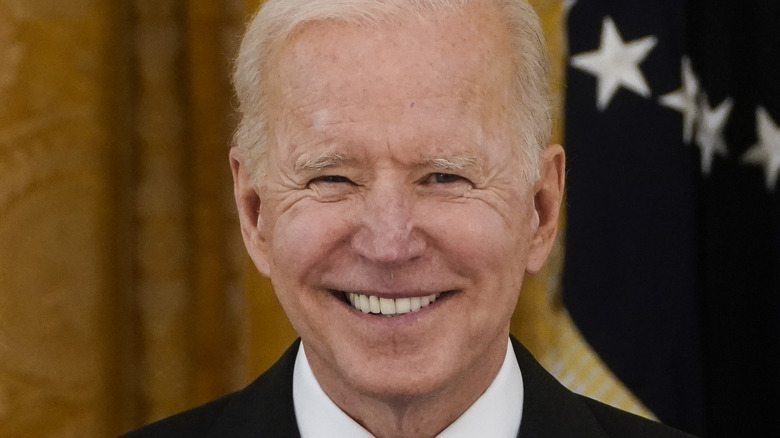 Drew Angerer/Getty Images
President Joe Biden makes no secret of the fact he loves being a grandfather. His grandkids were present for his January inauguration, and he travels back to Delaware frequently to visit the ones who live there. People aren't always certain, however, how many grandchildren Biden has.
As AP News detailed, Biden lost his first wife, Neilia, and baby girl Naomi in 1972 in a car accident. The two young sons they had at the time, Hunter and Beau, survived but were injured. A few years later, Joe's brother connected him to University of Delaware student Jill Jacobs and the sparks flew. Joe and Jill tied the knot in 1977, although he had to ask her a whopping five times before she would agree to marry him, per AP. They welcomed daughter Ashley in 1981. 
Sadly, in August 2013, Beau was diagnosed with brain cancer, per NBC News. He went through both chemotherapy and radiation treatments, and for a while, the treatments worked. Unfortunately, cancer returned in 2015 and Joseph "Beau" Biden III died at the age of 46 on May 30 of that year. "Beau embodied my father's saying that a parent knows success when his child turns out better than he did," Joe said of his son at the time, per NBC. "In the words of the Biden family: Beau Biden was, quite simply, the finest man any of us have ever known."
Thankfully, Joe finds happiness in his grandchildren. Here's how many he has.
'Grandpops' dotes on his seven grandchildren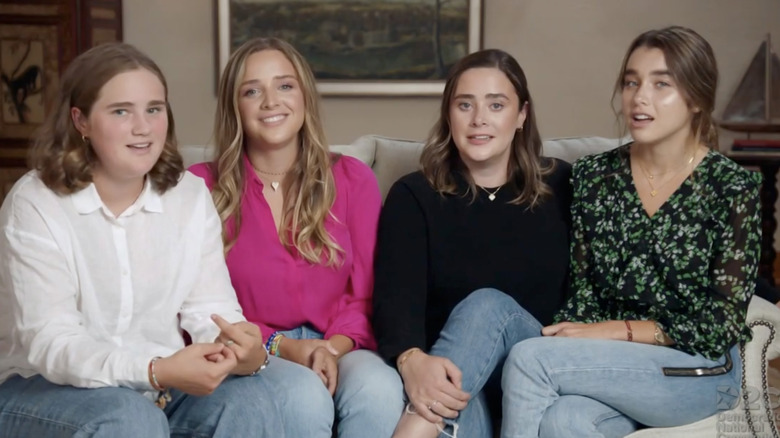 Handout/Getty Images
As Marie Claire noted, Joe Biden has seven grandchildren, and there's a lot of love between "grandpops" and his grandkids. Shortly before the 2020 presidential election, granddaughter Naomi Biden teased on Instagram that "Anyone who wants to get to @joebiden, will have to get past us first." Naomi's father is Hunter Biden, and she's the oldest of Joe's grandchildren.
Hunter has five children, per AP News. Naomi, along with younger sisters Finnegan and Maisy Biden, was born during Hunter's marriage to Kathleen Buhle. Hunter's son Robert "Beau" Biden, born in 2020, was with his wife Melissa Cohen. Hunter's fifth child was born in 2018, but he did not maintain an ongoing relationship with the child's mother, Lunden Alexis Roberts. Beau had two children with his wife Hallie Olivere-Biden; Natalie and Hunter, and Joe is exceptionally close to them. "As a matter of fact, my son Beau's children live a mile away as the crow flies," he told Marie Claire. "Every day I'm in contact with every one of my grandkids." Joe has continued this practice from the White House as well.
During the 2020 campaign, Joe skipped an Iowa Hall of Fame event because it was Ashley's birthday, as well as Maisy's high school graduation. In prepared remarks, he explained his decision to prioritize his family, noting "There are some things more important than running for president — and my daughter and granddaughter are two of them. So I'll make the same decision every time."