How Much Is Melissa Barrera Worth?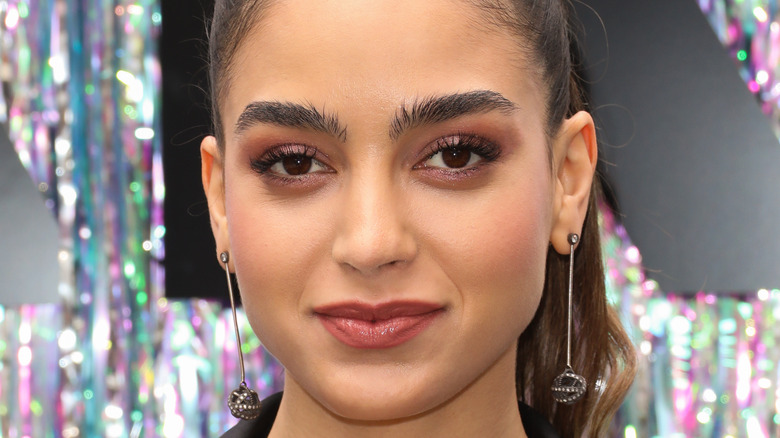 Paul Archuleta/Getty Images
Actor Melissa Barrera's star appears to be on the rise these days, especially thanks to her leading role in the film version of the Broadway musical, "In the Heights." Barrera explained why it's the perfect time for the movie's release, telling the New York Post, "I feel like this movie will make people yearn to go back to crowded places and busy streets."
While "In the Heights" is a huge role for Barrera, the "Club de Cuervos" star actually got her big break in her native Mexico by starring in telenovelas, specifically "Siempre Tuya Acapulco." She revealed to The New York Times, "It was a big deal because I'd only done small parts in telenovelas prior to that and I was young compared to leading ladies in other telenovelas." Yet it was the Starz series "Vida" that helped launch Barrera's career in the U.S. "I learned a lot about Latinx representation, and the lack of it," she recalled.
Barrera already has several projects coming out after "In the Heights." Not only will she star in the Netflix series "Breathe," she also will appear in another "Scream" reboot. She even filmed another musical, this time "Carmen." Barrera divulged to the New York Post, "It was super rewarding. It felt like every day we were making art." As for her "In the Heights" costars, she says they're cheering each other on. "It feels awesome to be able to share in each other's successes." Barrera is definitely finding success, but using it to send a message!
Melissa Barrera doesn't just act for the money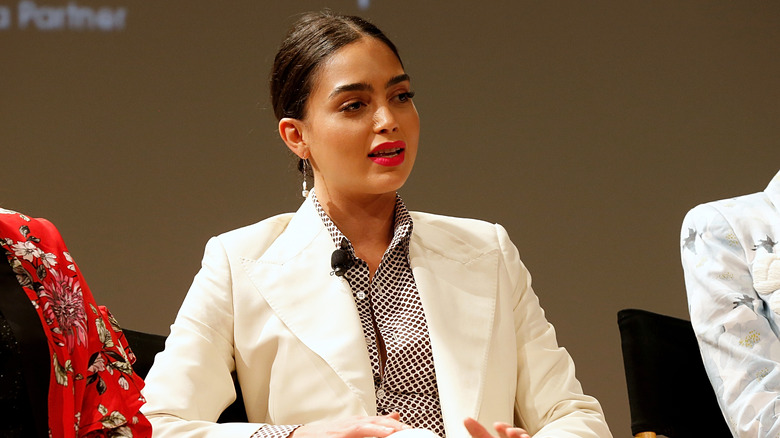 Dominik Bindl/Getty Images
With a starring role in "In the Heights" and a lot of big projects on deck, it's safe to say actor Melissa Barrera is making an impressive profit. According to Wealthy Spy, she is currently worth $2 million. Barrera is apparently even making enough money to afford to live in three places. The New York Times reports that she keeps one apartment in Manhattan and another in Los Angeles, as well as a "newlywed house" she shares with her musician husband Paco Zazueta in Mexico.
Outside of acting, Barrera probably received a big payday from the beauty brand Clinique, as she's their Global Ambassador. However, for Barrera it means more than that. She told Vogue, "It makes me feel good that little Latinas are going to be able to see me and think that they can also be the face of a brand globally, I feel like that means a lot." She added, "I never saw anyone that looked like me, or that had a name that sounded like mine."
Even when Barrera chooses roles, she's not afraid to lose out on a paycheck if it means calling out a racist or stereotypical portrayal. She explained to the New York Post, "A lot of the scripts I get, I'm like, 'You don't understand how this is a negative portrayal.' But when I say no, I always explain why." It appears that for Barrera, speaking up is worth more than the money.