Are Kanye West And Irina Shayk Taking Their Relationship To The Next Level?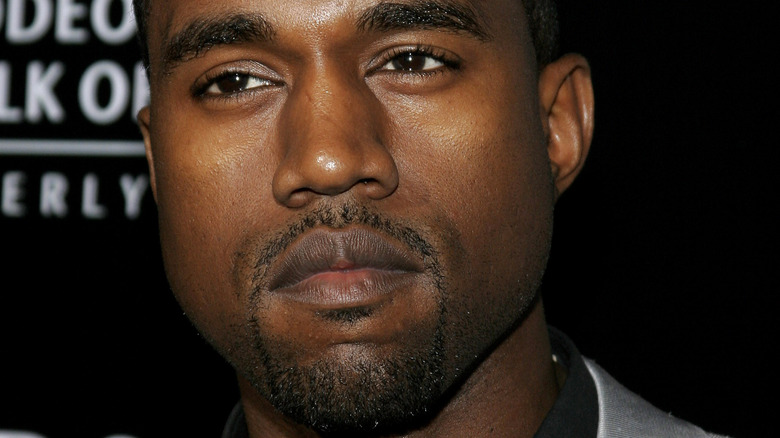 Shutterstock
In a 2021 episode of "Keeping Up with the Kardashians," Kim Kardashian opened up about her divorce from Kanye West. "I feel like a f**king failure," she said through tears, "I feel like a f**king loser." West and Kardashian decided to split in February 2021 after seven years of marriage.
After their marriage began to implode in 2020, West and Kardashian have been on different paths. Ever the businesswoman, Kardashian has spent the months since her marriage began to fall apart pursuing her law degree, promoting and releasing new Skims drops, and wrapping up the final season of "Keeping Up with the Kardashians." For his part, West launched an unsuccessful presidential campaign, fled to Wyoming, and shared a series of bizarre (and since-deleted) tweets in which he claimed that Kris Jenner avoided his call and that Kim "was trying to fly to Wyoming with a doctor to lock me up like on the movie 'Get Out,'" per People.
As far as we know, Kardashian isn't dating anyone at the moment. To be fair, it's hard to imagine who could live up to her star power or match her achievements. West, on the other hand, has been seen out and about with Irina Shayk. Here's what we know about their reported relationship.
Kanye West and Irina Shayk might be getting serious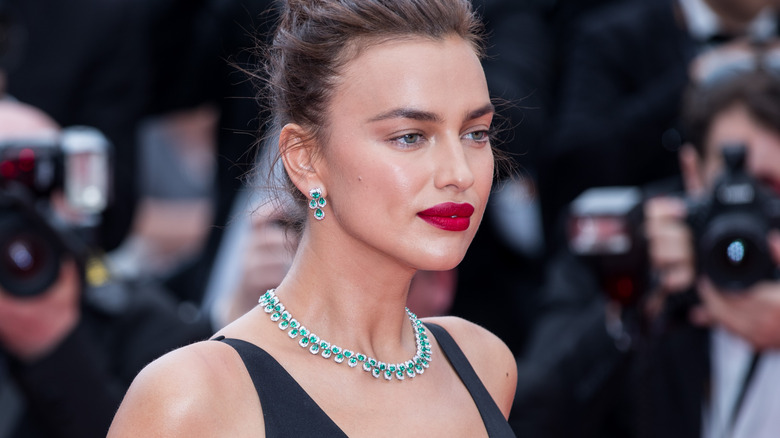 Shutterstock
Kim Kardashian might be taking her time to process her breakup from Kanye West, but her ex sure isn't. Just months after announcing their separation, West was linked to supermodel Irina Shayk. Paparazzi snapped photos of West and Shayk celebrating his 44th birthday in Provence, per the Daily Mail. Rumors swirled about a possible relationship between West and Shayk even before they were spotted together for the first time in Provence. The celebrity gossip Instagram account Deuxmoi posted stories from anonymous sources as early as May (via Yahoo).
While this isn't the first high-profile relationship for West, the spotlight is also nothing new for Shayk. Shayk dated Bradley Cooper for years. Even though they are no longer together, they reportedly continue to co-parent amicably, per Page Six.
So, are West and Shayk together? Rumors suggest yes, but neither party has confirmed anything publicly. But if the stories are true, and West and Shayk are indeed a couple, things could be serious if they're already vacationing together.