Inside Hannah Brown's Dating History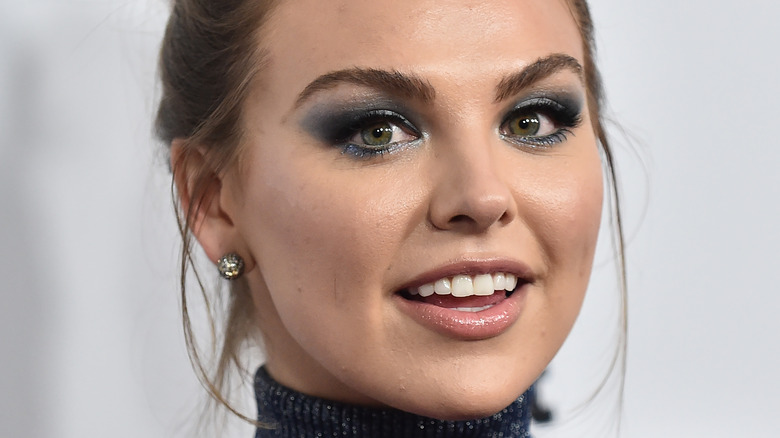 Shutterstock
Hannah Brown looked for love on reality television, appearing on both "The Bachelor" and "The Bachelorette," but it seems she was luckier in finding love off-screen. Hannah was open on "The Bachelorette" about intimate relationships she'd had before, and fans saw some romances play out on-screen. But more recently, Hannah started dating someone outside of "Bachelor Nation" and she seems happier than ever before.
The star grew up in Tuscaloosa, Ala., according to Yahoo! Life. She danced as a little girl and entered a swimsuit competition when she was 16. Hannah jumped into the pageant world and she eventually became Miss Alabama USA in 2018. While doing pageants, Hannah also attended the University of Alabama. She earned a bachelor's degree in communication and information sciences and graduated magna cum laude.
As Hannah detailed on YouTube, she has struggled with anxiety, depression — and what she described as "disordered eating" — since she was a child. This started as a pre-teen and she's acknowledged it's a "constant struggle" to manage. She was newly heartbroken and lost weight when she won Miss Alabama USA, and she gained weight as "The Bachelorette." When her heart broke again after that, she lost weight once more. "It's always been this constant struggle of worthiness. When I think back on it all, I wasn't any happier at any time," Hannah said. "I didn't have any self-worth. I've definitely struggled with accepting the way my body is now," she added.
Here's who she's dating now.
Has Hannah Brown finally found the right one?
During high school, Hannah Brown dated Brandon Hall, per Us Weekly. They went to the prom and dated while she was at college, splitting in 2016. After that, Hannah dated Austin Williams for about a year until the summer of 2017. Hannah joined Season 23 of "The Bachelor" with Colton Underwood, which premiered in January 2019. Hannah was eliminated before hometowns and said "I will not allow myself to not feel chosen every single day. And I'll wait till whenever that is." Yes! 
She became "The Bachelorette" after that and developed major sparks with Peter Weber, Tyler Cameron, and Jed Wyatt. She got engaged to Jed, but didn't last long. After that, Hannah briefly explored renewing romances with both Tyler and Peter.
In January, Hannah was spotted with model and sales director Adam Woolard, per Page Six. Then, she admitted on YouTube in February, "So I guess this is an appropriate time to tell y'all I have a boyfriend!" Hannah said in an early March YouTube video that she'd been hesitant to let herself fall in love again. She quipped, "I don't know why I'd be hesitant about love or relationships. Weird." She also said, "He's just awesome. I'm telling y'all, he's the nicest person I've ever met." Finally, in mid-May, Adam started popping up in Hannah's videos and Instagram posts. Could Adam finally be Hannah's Mr. Right? The two appear to be head-over-heels for one another and fans are feeling hopeful!
If you are struggling with an eating disorder, or know someone who is, help is available. Visit the National Eating Disorders Association website or contact NEDA's Live Helpline at 1-800-931-2237. You can also receive 24/7 Crisis Support via text (send NEDA to 741-741).