The Backstreet Boy That NSYNC's Chris Kirkpatrick Couldn't Stand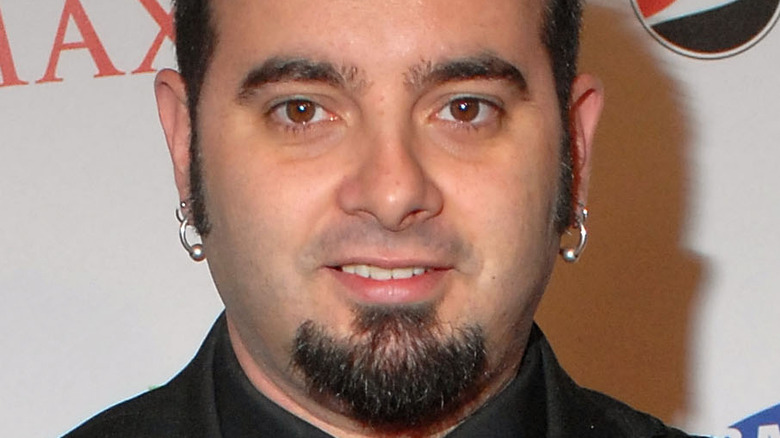 Tim Boyles/Getty Images
You'd think that any member of a boy band would feel close, or at least connected, through mutual interest. Then again, rivalry does seem like a natural emotion when you're vying for the top. And this seemed closer to the truth when it came to the Backstreet Boys and NSYNC. In fact, in 2015, Billboard went so far as to break down the ultimate debate between the two leading 2000s boy bands. The results were inconclusive, which isn't a surprising answer when it comes to personal opinion.
While there's no accounting for taste, members of the rival bands sometimes struggled to get along. It makes sense; their heydays happened at the same time, and 20 years later, we're still debating who's better. That must get old!
Despite this healthy competition, there was one member of the Backstreet Boys whom NSYNC's Chris Kirkpatrick couldn't stand. You might be shocked when you find out who it was.
Chris Kirkpatrick couldn't be in the same room as AJ McLean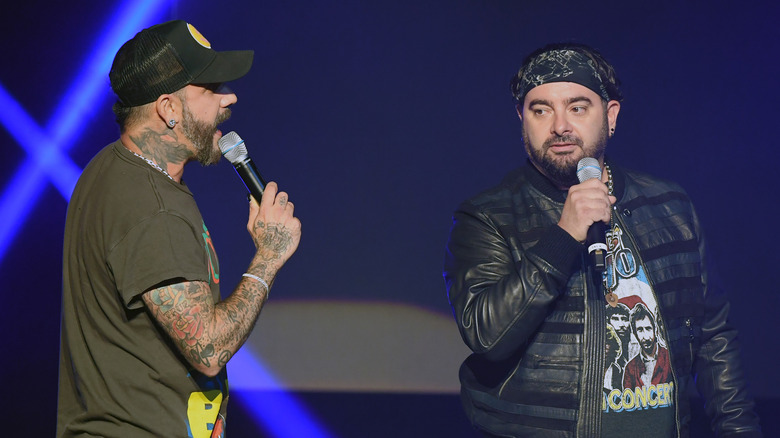 Bryan Steffy/Getty Images
On June 5, NSYNC's Chris Kirkpatrick had something surprising to share with Variety. Kirkpatrick hilariously said that back in the boy band heyday, he couldn't stand the Backstreet Boys' AJ McLean. The competitiveness simply got too intense.
"There was a time when I couldn't be in the same room with this guy," Kirkpatrick said to Variety. "But there's always been a mutual respect, and now that we're all parents, we've grown up. Reflecting on things, it's cool to see what each of the bands did and how it all worked together. It really was this symbiotic relationship with Backstreet, 98 Degrees, us and even O-Town and other bands that came in."
This mutual respect has blossomed into a collaboration. McLean and Kirkpatrick debuted their single, "Air," in Las Vegas on June 5. It makes sense that these two have wound up collaborating because, as HuffPost notes, they were each the "alternative" members of their respective bands, style-wise. Now, the two wild cards have come together — and we love it.