Inside The Serious Conversation Ben Affleck And Jennifer Lopez Had About Their Future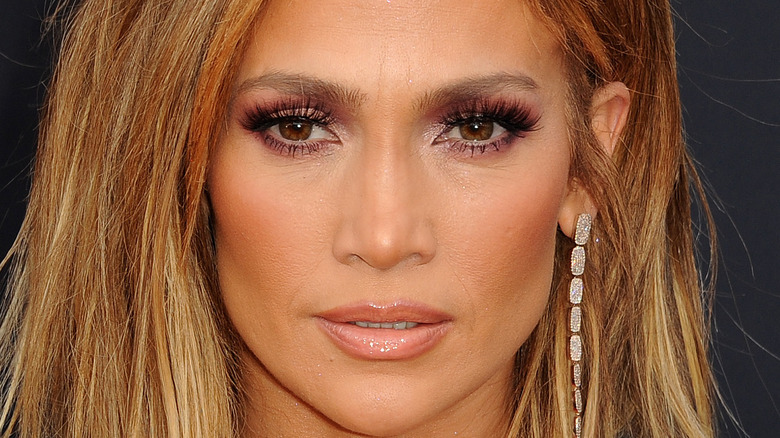 Shutterstock
Ben Affleck and Jennifer Lopez have apparently rekindled their 17-year-old romance, and the two have been trying to figure out how to make things work this go around. With Affleck living in Los Angeles and Lopez in Miami, the long distance thing has been a bit of an issue, but a source told People, "they are having fun and want to spend as much time together as possible," and that "they will travel back and forth as much as they can to make things work."
Of course, Affleck and Lopez are trying to make sure they don't repeat the mistakes that caused their initial split back in 2004. The pair had planned a wedding for September 2003 in Santa Barbara, California, but called off the ceremony "due to the excessive media attention surrounding our wedding," according to People. That excessive media attention has also long been blamed for the couple's split which followed shortly after. "Jennifer Lopez has ended her engagement to Ben Affleck. At this difficult time, we ask that you respect her privacy," J-Lo's rep said at the time. Meanwhile, a rep for Affleck refused to answer personal questions about his personal life. "We don't want to get dragged into quicksand. Everybody wants a war. It's not happening from our side," the rep stated.
Now that Affleck and Lopez are dating again, there are things that they know they want to do differently to preserve what they have. Keep reading to find out about their latest serious conversation. 
Ben Affleck and Jennifer Lopez are being hounded by paparazzi once again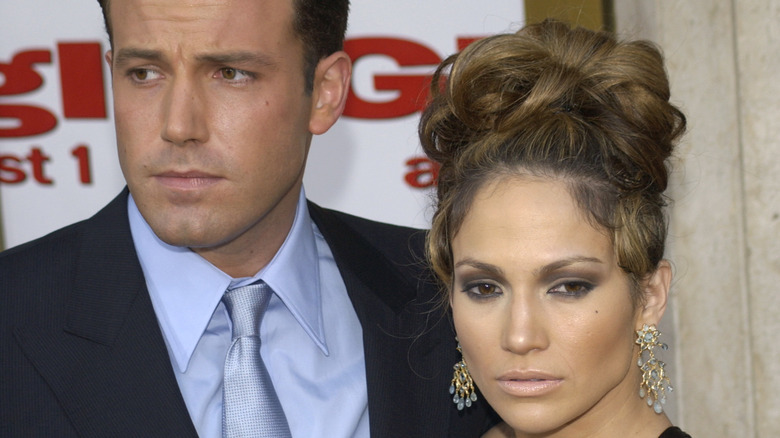 Shutterstock
Ben Affleck and Jennifer Lopez may have both grown into different people, but, at the end of the day, they are both still celebrities. And, if they thought the media attention was back when they first started dating, things could potentially be more intense this time around. According to Page Six, this is something that the two have discussed at length. "Ben and [Lopez] had a discussion about paparazzi. [J-Lo] warned him they would be followed by paparazzi again, and he knew and understood," a source told the outlet. Affleck's take? "It is what it is."
Affleck and Lopez have been caught together by the paparazzi on numerous occasions since they started seeing each other in mid-April. They have been photographed driving together, going out to dinner, and leaving Lopez's Miami pad. The media attention does not seem to be slowing any either, as just about everyone is obsessed with Bennifer 2.0. Neither Affleck nor Lopez have openly discussed their 2021 romance, and their reps did not respond to Page Six's request for comment on any topics relating to their personal lives. For now, the public will continue to rely on the paparazzi photos to tell a story, and it sounds like Affleck and Lopez are ready for it.