This Is Jennifer Lopez's Worst Ex According To 33% Of People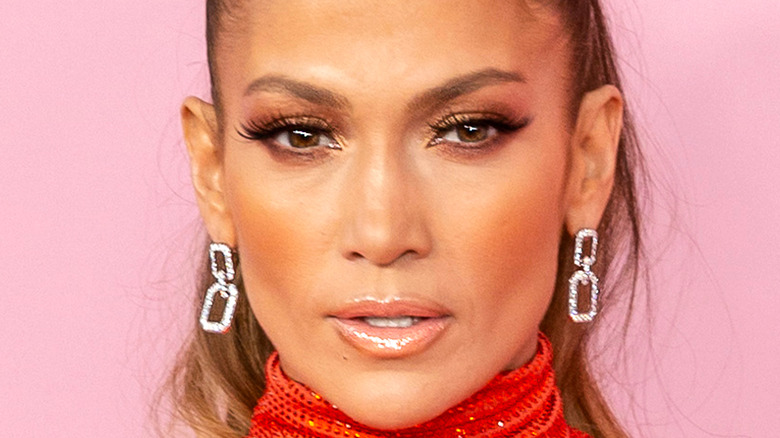 Shutterstock
Jennifer Lopez has been taking over headlines in 2021 — not only due to her very public breakup with then-fiance Alex Rodriguez, but because of the ex-fiance (Ben Affleck) she rekindled with after the split. That's right: if you've lived under a rock for the past few months, "Bennifer" is back! 
In January, cheating allegations swirled around A-Rod and "Southern Charm" cast member Madison LeCroy. Not long after Madison claimed to Page Six in February that nothing physical happened between them — but they had talked, "innocently," — J.Lo and A-Rod made a public statement that they were "working through some things," per People. But they officially called it quits in April, stating they are "better as friends," per Today. 
However, Lopez has kept the tabloids busy by moving on quickly to Affleck. Hollywood was shook when news broke that the early aughts couple had begun seeing each other again. It even led to at least one of Lopez's other exes to share an eyebrow-raising throwback to get in on the action. 
So, because of Lopez's news-worthy relationships, we've decided to find out which ex of hers is considered the worst by fans. From A-Rod to Marc Anthony to Diddy, keep reading to find out which past partner was crowned the worst ex.
Our readers think that Diddy is Jennifer Lopez's worst ex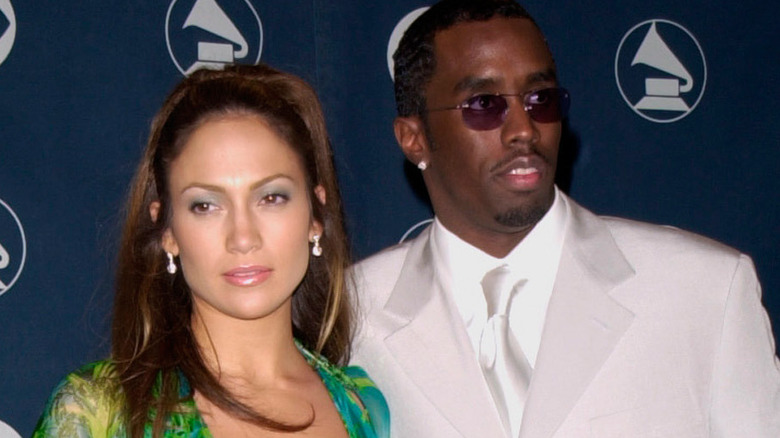 Shutterstock
Whether you've been following Bennifer and the A-Rod scandal — or you're just a fan of celeb gossip — our latest survey is a must read! In 2021, we polled 601 readers to find out who fans deemed as Jennifer Lopez's worst ex — and we were shocked by the answers! According to our survey, fans think rapper and producer Diddy did J.Lo wrong the most. He received 33.61% of votes. Alex Rodriguez was named the second worst with 18.30%, followed by Lopez's ex-husband Marc Anthony with 17.80%. Affleck, with 15.31%, came in second-to-last (meaning he is more likable than the others), a result that probably ties in with the fact that the pair is currently dating. Casper Smart, the much younger choreographer who J.Lo dated after her divorce from Anthony, scored 14.98% of votes.
So, why did Diddy receive the most votes? Per CNN, the couple only dated from 1999 to 2001, but have reportedly remained close since their split. As mentioned above, Diddy even shared a #TBT photo of the two on his Instagram. But, in a 2019 interview ON "CBS Sunday Morning," Lopez said her time with Diddy was "kind of crazy, tumultuous relationship that ended in, like, a bang, let's say."
Therefore, it's safe to say that fans are happy Diddy and J.Lo have remained just friends — and that Affleck is ex that swept back into Lopez's life.