The Shocking Word Meghan McCain Called Kamala Harris On The View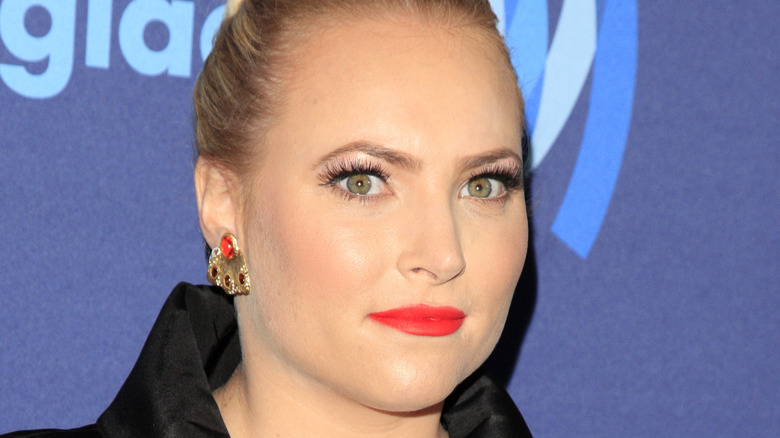 Shutterstock
Meghan McCain is known for speaking her mind — it's what makes her a captivating co-host of "The View" after all. But that doesn't mean her words don't get her into hot water or offend viewers at times, and most recently, she's gotten into it with Vice President Kamala Harris. 
On the June 10 episode of "The View," McCain spoke out about the current administration's approach to immigration and took a hard stance on Harris' recent actions and comments on the situation. She said, per The Wrap, "Vice President Harris was in Guatemala this week telling people seeking asylum in the US not to come, warning that they will be sent back. She is also taking heat for not visiting our own border yet, saying she'll go at some point. Even some fellow Democrats think that she's handling the crisis wrong." 
Then, she went in on the VP, adding, "I thought she sounded like a moron when she was talking to Lester Holt and her nervous laugh is making me nervous that she doesn't know what she's doing," referencing an interview Harris did with the MSNBC host earlier in the week. Read on to see what Twitter had to say about her choice of words for the vice president. 
Twitter stood up for Kamala Harris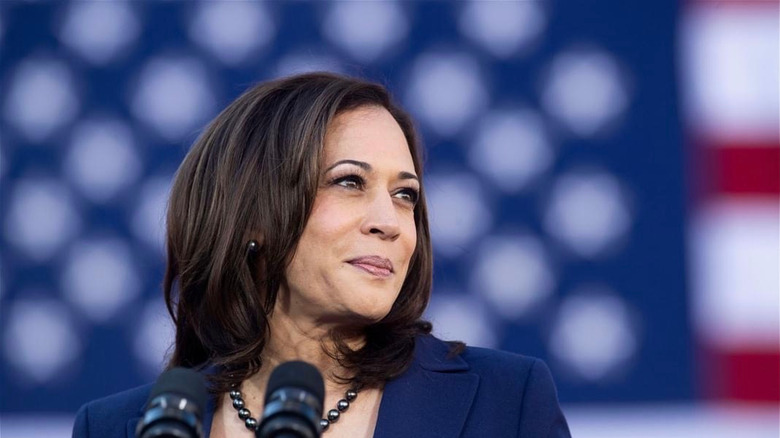 Shutterstock
After Meghan McCain said that Vice President Kamala Harris sounded like a "moron" during an interview about the current administration's immigration policy, people expressed outrage on social media that she would resort to name-calling. (Although most of the outraged viewers also, uh, resorted to some name-calling themselves). One person tweeted, "The nerve of Meghan McCain, in all her mediocrity, to say VP Harris sounded like a moron is just...wow. Seriously, what value does this poster girl of nepotism bring to #TheView?" Another person wrote, "It's immature and childish to name call someone much more accomplished than yourself. Poor Meghan."
Another added, "The VP sounded like a moron? That's rich coming from Meghan McCain." Still, others demanded a public apology to the VP, but there isn't one at the time of writing. People shouldn't have been all too surprised by McCain's choice of words, however. A day earlier, she retweeted someone saying that Harris was "in over her head" and added, "Vice President Harris comes off nervous and unsure of herself — which makes Americans nervous and unsure of her leadership on the border crisis."
Although everyone is entitled to their political opinions, perhaps McCain should have been a little more careful choosing her words.