The Truth About Donald Faison's Wife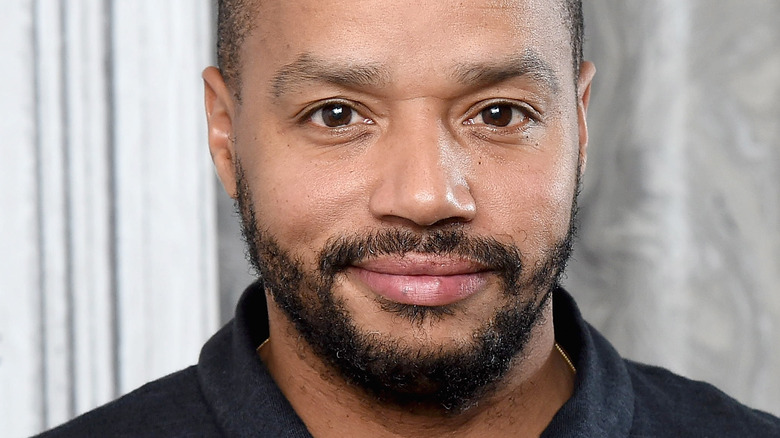 Gary Gershoff/Getty Images
Donald Faison made a name for himself by taking on roles as the lovable best friend. You might know him as Murray in "Clueless," or more likely as Turk in "Scrubs." Yet, Faison's real life hasn't been quite as simple as his light-hearted roles might suggest. 
Faison began dating his ex-wife, Lisa Askey, in 1997, just two years after nabbing a breakout role in "Clueless." At the time, Askey was a nursing student, and Faison struggled to make ends meet as an actor. Before they knew it, they were expecting twins, Dade and Kaya — born in 1999. Just a few years later, they welcomed their third child, Kobe. The marriage didn't last, though. The couple went their separate ways in 2005. "She and I never really saw eye to eye, but one thing we did share was our love for our children," he wrote on Instagram. Things became even more tragic when Askey died in 2017, leaving Faison to care for their three kids, per People. 
Thankfully, he didn't have to go it on his own, because Faison married Cacee Cobb in 2012. Here's what we know about Cobb and their blended family.
Cacee Cobb has different interests than Donald Faison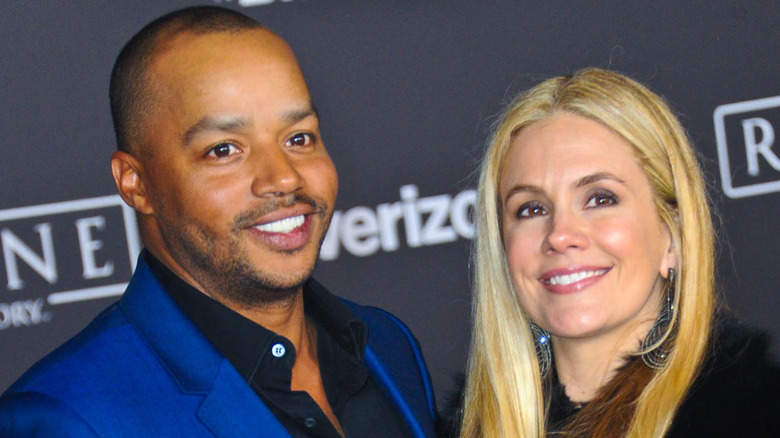 Albert L. Ortega/Getty Images
The meet-cute that led to Donald Faison's second marriage may melt your heart! A few years after his divorce, Faison was introduced to his future wife, Cacee Cobb, at Zach Braff's 30th birthday party. Unlike Braff, or most of the people at the party, Cobb wasn't an actor. At the time, she was a brand manager but was connected to Braff through her long working relationship with Jessica Simpson, per Martha Stewart. Cobb served as Simpson's assistant for years. The association even led to Cobb appearing on more than a few of Simpson's reality shows, including "Undateable," and "The Price of Beauty." per IMDb. 
Cobb's disinterest in acting or performing perhaps helped to ensure that her relationship with Faison wasn't just another celebrity marriage. Though she was busy pursuing her own career, it wasn't long until Cobb put it on hold, thanks to the arrival of their two kids. Rocco and Wilder. At just 14 months apart, and helping to co-parent Faison's three kids from his previous marriage, Cobb certainly had her hands full. "[I tell him], 'I need you to move this, I need you to move that. Pick up this, help me with this,'" she joked to People. "When I go home, I'm her b****," Faison (quite candidly) noted.
Hence, Cobb fully supported Faison's decision to get a vasectomy in 2017. She commemorated the moment with an Instagram post appropriately captioned, "Snip, Snip!" They seem really sweet together!