Hannah Brown's Net Worth: How Much Is The Bachelorette Star Worth?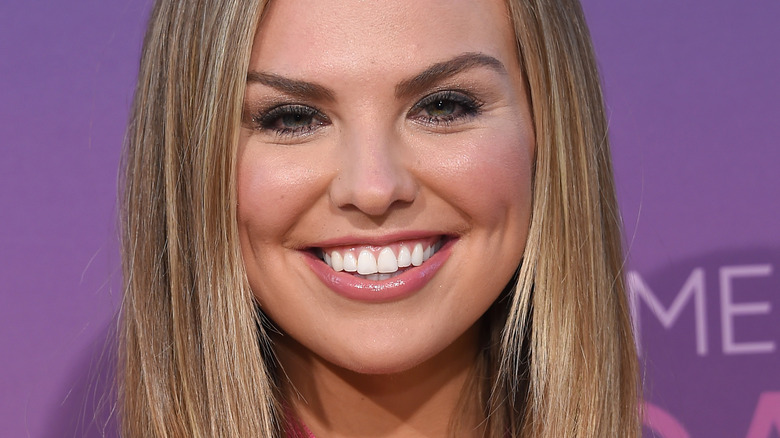 Shutterstock
If you've ever watched "The Bachelor" or "The Bachelorette" you're probably already familiar with the phrase, "not here for the right reasons." The contestants often utter this phrase about a fellow castmate whom they suspect isn't there to find love, but is actually on the show to find fame and fortune. That being said, who can blame someone for that being the case? Considering the opportunities you can accrue from a successful run on the show, it's true that some contestants might be there for more than just love. Shocking, we know.
You might not find your soulmate on "The Bachelor," but you do find fame and fortune if you make it far enough in the season and have the personality to boot. Most contestants leave the series with thousands of new Instagram followers, setting them up to be bonafide influencers who go on to partner with skinny teas and launch podcasts about modern dating. Landing a spot on the feverishly popular reality show means you have the opportunity to make a LOT of money too, no matter how your love life shakes out.
Knowing all this has got us wondering about some of the more popular contestants, like Hannah Brown, one of the more successful women to grace the franchise. How much is this former contestant and "Bachelorette" star worth these days? Let's figure it out.
Hannah Brown worked her way up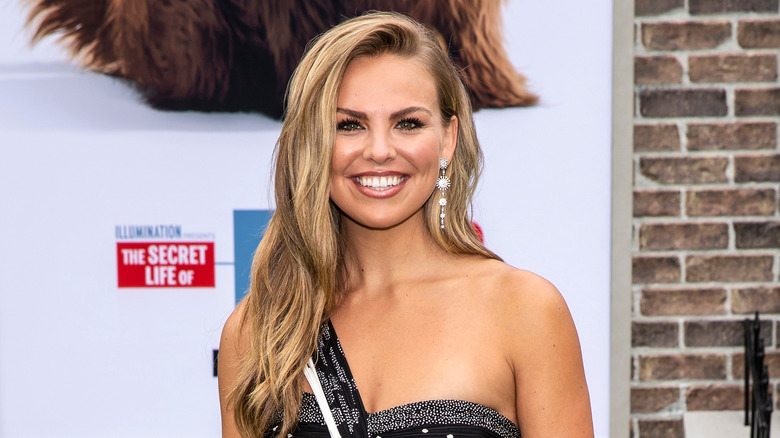 Shutterstock
When Hannah Brown joined "Bachelor Nation," she had but $70 to her name, according to a 2019 interview with Marie Claire. She was working as an interior designer and competed in the pageant circuit, winning Miss Alabama in 2018 after landing the runner-up spot a few years earlier (via wealthygenius.com). She might not have been rolling in the dough, but the moderate fame she earned was able to help her land in the franchise. "I still need to hustle and make some money, but I'm doing a lot better than $70," she told Marie Claire.
Hannah didn't win any money for her appearance on "The Bachelor," (no contestant does), but she reportedly earned a six-figure salary for her leading role as "The Bachelorette" the following season, per Money.com. From there, Hannah's fame grew, and she landed yet another big reality TV gig on "Dancing with the Stars" in 2019, taking home $300,000 for the win, via Celebrity Net Worth. Most of her income arguably comes from her social media. She has over 2 million followers on Instagram.
The secret to her success? Staying true to herself. "I don't want to be selling SugarBearHair [gummies] and FabFitFun boxes," She told Marie Claire. "It's been sickening how much money I've passed up... because I'm not doing the low-hanging fruit." So, all in all, how much is the former Miss Alabama worth? Roughly $1.5 million, per Celebrity Net Worth. Not bad considering how far she's come!