Blake Shelton And Gwen Stefani: Who Has The Higher Net Worth?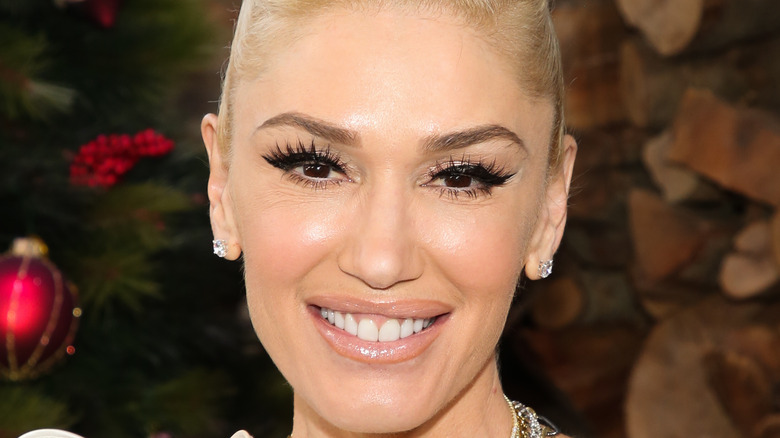 Paul Archuleta/Getty Images
Gwen Stefani and Blake Shelton's on-screen chemistry as co-hosts on NBC's "The Voice" was undeniable during their first season in the red chairs together. So, it was no shock to their fans, "The Voice" audience, and their fellow co-hosts when the two subtly revealed that they were dating in 2015 at the Billboard Music Awards, reported People. Even with the blatant differences in genre — she's a ska/punk-rockstar turned-pop star and he's a country boy — Stefani and Shelton came together to create one of Hollywood's best power couples. They're definitely relationship goals.
Skip to last year when the pair announced that they were engaged on Instagram, with Stefani captioning a post showing her new ring, "@blakeshelton yes please!" and Shelton captioning the same photo on his own Instagram, writing, "Hey @gwenstefani thanks for saving my 2020... And the rest of my life.. I love you. I heard a YES!"
But given that both Stefani and Shelton are chart-topping artists in their respective genres — as well as award-winning singers — what are their net worths and who's worth more? Read on to find out who's got more in the bank!
Gwen Stefani is the breadwinner — by $50 million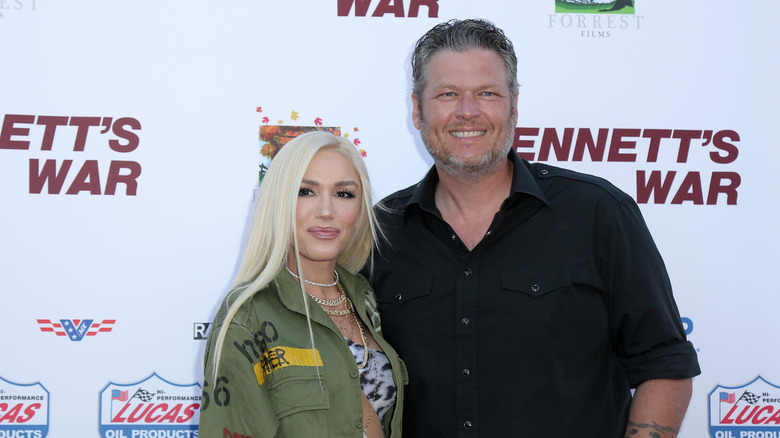 Shutterstock
Gwen Stefani and Blake Shelton are now planning their dream wedding — one we only wish we were invited to — but how much money are they each bringing to this marriage?
Stefani has earned the most out of the two with an estimated net worth of $150 million, according to Celebrity Net Worth. This number is not surprising given the "Sweet Escape" singer's hit records with band No Doubt, a super successful solo career, fashion label L.A.M.B., and her $13 million salary from "The Voice," reported CinemaBlend. 
But Shelton's net worth isn't too shabby either. Celebrity Net Worth reported that the Oklahoma native's net worth is estimated to be $100 million, which can be attributed to the fact that he's sold 10 million albums and 35 million singles worldwide. (His own salary from "The Voice" doesn't hurt, either, as it's estimated to be more than $13 million, per CinemaBlend, due to his tenure on the show.)
While the two live in a luxurious $13 million mansion in California, per Taste of Country (and Shelton has an enormous ranch in Oklahoma, per The Travel), the country singer isn't a fancy guy. He even told Stefani to take the reins on the wedding planning because of her good taste (and his rather inexpensive one). "If I was picking our meal, it would just literally be everything fried — French fries, chicken tenders — you know, all of that stuff," he told USA Today.