What Johnny Bananas From The Real World Looks Like Today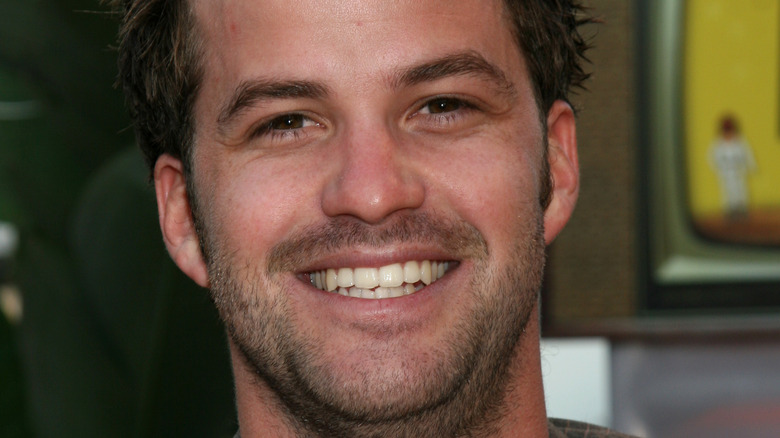 Shutterstock
Johnny "Bananas" Devenanzio has been a staple on MTV's "The Challenge" series for years now, since shortly after he joined the cast of "The Real World: Key West" in 2006. He's changed a lot over the years, and he's become essentially a franchise icon now.
In February 2006, MTV audiences first met John Devenanzio during the premiere of "The Real World: Key West." He was from California and graduated from Penn State the spring prior to his television debut. "Senior year was the best year of my life. I didn't take the serious route; however, of applying for jobs, and I thought applying for the show would be an awesome thing to do," he told Daily Collegian at the time. He applied for "The Real World" while still in his senior year at college and he did casting interviews throughout his last semester.
Even back then, friends at Penn State already knew him as "Johnny Bananas," and soon MTV viewers did too. He was tapped to do "The Challenge" later in 2006 and it was the first of many appearances. However, his performance in that first challenge was hardly typical of what fans came to expect of him. "There was a whole game going on around me and I had no idea it was even happening," he told Rolling Stone. "I was the first one eliminated. I vowed that it would never happen again." So what has he been up to since then? 
Johnny Bananas created a career out of doing 'The Challenge'
Johnny "Bananas" Devenanzio soon proved to be a force of nature on MTV's "The Challenge," noted Screen Rant. He was cast for season after season, appearing more often than anyone else. Johnny also has the most wins and most money won, at nearly $1.2 million.
Johnny told Inside Hook that once MTV upped the frequency of filming "The Challenge" seasons, he determined he could realistically make a living doing them. "Put winning aside, if I film two 'Challenges' a year, I'm making a very comfortable living doing that. You add on a win, and now we're in a whole different realm," he explained. Johnny admitted it's tough to stay mentally and physically healthy enough to keep competing and he has to make sure he doesn't burn out. For now, he films "The Challenge" about 16 weeks a year and hosts his show "1st Look" around that.
"Between 'The Challenge' and '1st Look,' I'm doing everything I want to do. I get to compete, I get to experience new things. I get to meet new people," Johnny detailed. "I get to travel and I get paid for doing it." Plenty of other "Challenge" veterans have "retired" after a handful of seasons, but Johnny's not there yet. "I feel like there's still a tremendous amount that I bring to the show," he asserted. At this point, "I don't necessarily see the end in sight anytime soon," and that's likely a relief to his dedicated fans.