Where Ivana And Donald Trump Stand Today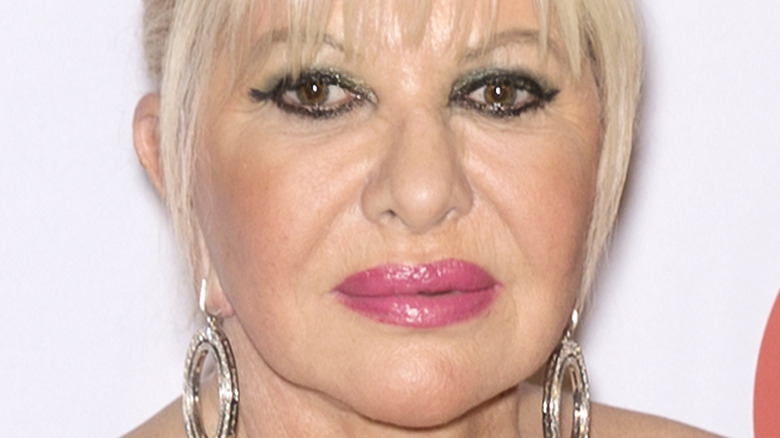 Shutterstock
Pretty much the entire world has been left wondering exactly where former President Donald Trump stands with his former wife, Ivana Trump. The two have had a pretty tumultuous relationship since marrying in 1977 and divorcing 15 years later in 1992, during which time they welcomed three children, Ivanka Trump, Donald Trump Jr., and Eric Trump.
Ivana hasn't exactly shied away from speaking publicly about her former husband since their split, though. We mean, who could forget in October 2017 when she infamously suggested she was the real first lady, not Donald's current wife, Melania Trump?
"I have the direct number to White House but I don't really want to call him there because Melania is there and I don't really want to cause any kind of jealousy or something like that because I'm basically first Trump wife, okay? I'm first lady, okay?" she said during an interview with ABC News while discussing her book, "Raising Trump."
That same month, she also claimed she and her former husband still "speak regularly" while calling their very highly-publicized divorce "insane" (via The Guardian).
But where do the two really stand as of June 2021? Read on to find out what Ivana is saying now about her relationship with her divisive ex.
How Ivana Trump celebrated Donald Trump's 75th birthday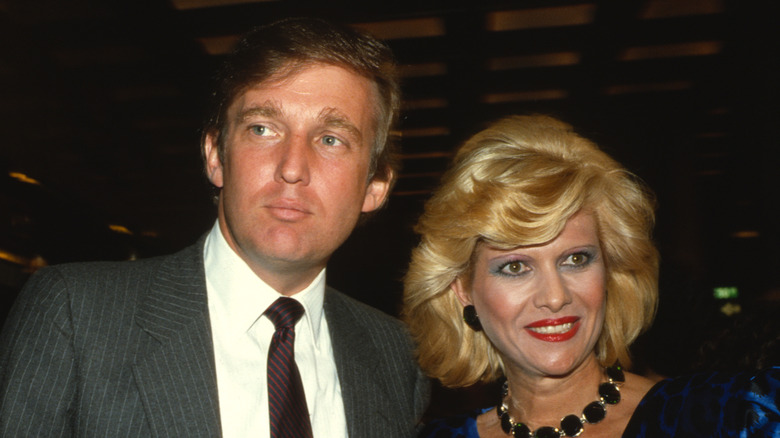 Sonia Moskowitz/Getty Images
Ivana Trump spoke out about where she stands with her former husband, Donald Trump as she revealed how she celebrated her ex's 75th birthday, and it sounds like the former couple are still very much cordial.
Speaking to People, Ivana admitted that "Donald hates his birthdays" but revealed she got in touch to commemorate the occasion. "So I did speak to him and wished him happy birthday and told him, 'Don't worry about your age. Age is just a number, and his and mine [are] unlisted,'" she added.
It doesn't sound like Ivana was physically by his side with their children as Donald celebrated his first birthday since leaving the White House in January, though a source claimed it's likely the 45th President of the United States played golf and spent the day with his family "as they usually do."
Some of the Trumps took to social media to acknowledge the occasion with birthday tributes, while Donald Trump Jr. shared a video from the day on Instagram. It showed the former president being sung to by several people — including Trump Jr.'s girlfriend, Kimberly Guilfoyle – at the Trump National Golf Club in Bedminster, New Jersey.
"It's always nice when family and great friends as well as a few members of Congress sing you happy birthday," he wrote alongside a sideways crying laughing emoji. "As much as 45 doesn't love birthdays it was great to be there."