Inside The Lin-Manuel Miranda Controversy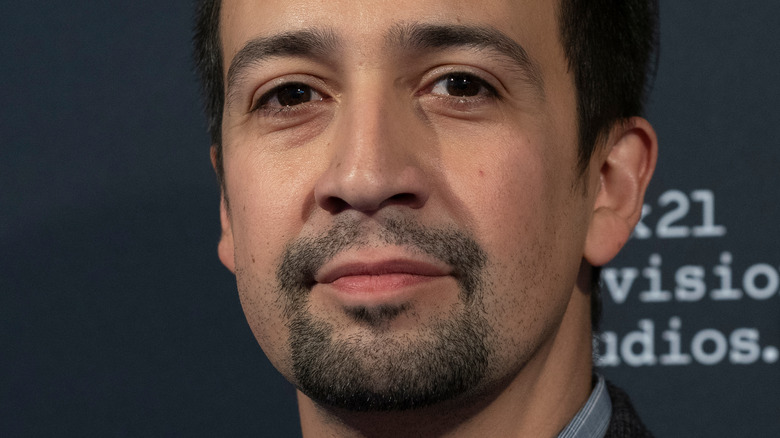 Shutterstock
Lin-Manuel Miranda shot to fame as an actor, singer, songwriter, and, of course, one of the most successful musical creators ever. Miranda is famously the man behind the musical sensation that swept the world, "Hamilton," while he's also the creator of "In the Heights."
The latter popular production was transformed into a movie musical — which debuted on HBO Max on June 11 — with Miranda telling Variety he thought it was the perfect time for it to be seen. "Because of the specificity of that struggle, I can't tell you how many people have made it their business to tell me how much it means to them," he said.
"In the Heights" tells the story of members of the Latinx community living in Washington Heights. Usnavi has big dreams of leaving his store and heading back to the Caribbean, and is dating salon worker Vanessa. There's also the love story of Nina and Benny, who want to be together, but Nina's father doesn't approve and wants her to finish her education by going to college before settling down.
Per Variety, Miranda "used hip-hop and salsa to pay homage to a close-knit community of immigrants and strivers, bodegas and block parties, friends who feel like family and families that deal with the tensions of trying to make it in the greatest city in the world."
But why is Lin-Manuel Miranda in such hot water over the HBO Max movie? Read on for the details.
Lin-Manuel Miranda promised to 'do better' over In the Heights 'colorism'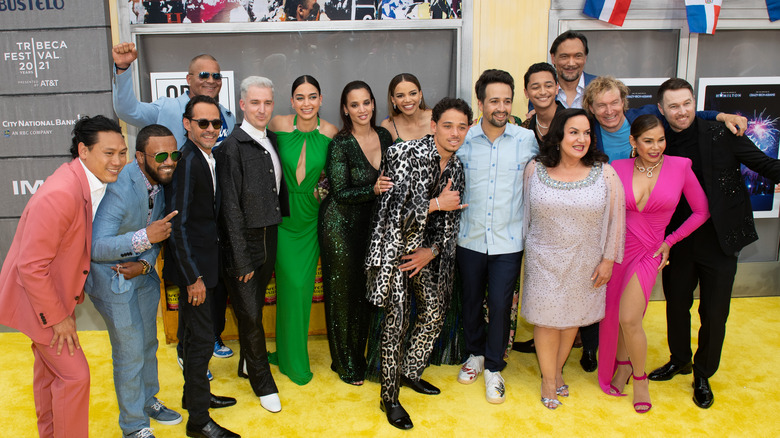 Noam Galai/Getty Images
Lin-Manuel Miranda issued an apology on Twitter on June 14 after "In the Heights" was called out over its casting choices. The movie was criticized by some for not better representing the area it's set in because it doesn't feature any Afro-Latino actors (via Entertainment Weekly).
Miranda wrote he "started writing 'In the Heights' because [he] didn't feel seen" and added, "Over the past 20 years all I wanted was for us — ALL of us — to feel seen" as he noted he'd heard "the hurt and frustration over colourism." He continued, "In trying to paint a mosaic of this community, we fell short. I'm truly sorry. I'm learning from the feedback, I thank you for raising it, and I'm listening," adding he was "dedicated" to "learning and evolving."
The controversy really hit the headlines after the movie's director Jon M. Chu and stars Melissa Barrera, Leslie Grace, and Gregory Diaz discussed the casting choices with The Root after it was suggested the movie "privileges white-passing and light-skinned Latinx people."
"I think that was something we talked about and I needed to be educated about, of course," Chu responded. "When we were looking at the cast, we tried to get the people who were best for those roles. I hear you on trying to fill those cast members with darker skin. I think that's a really good conversation to have and something we should all be talking about."