Jessica Biel Reveals The Truth About Her Son Phineas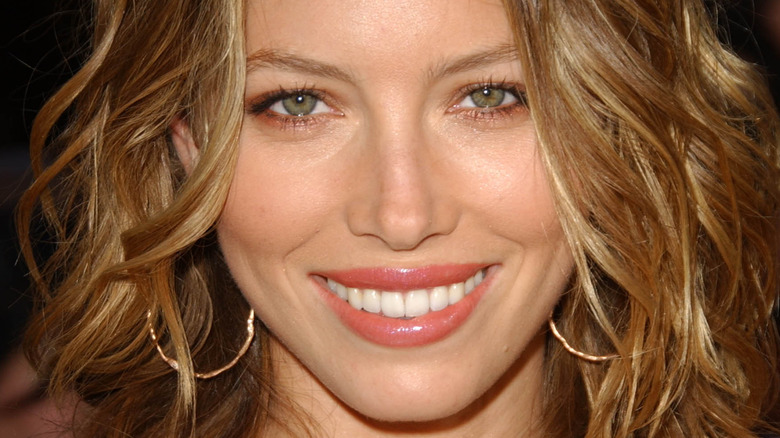 Shutterstock
Jessica Biel and Justin Timberlake surprised the world in July 2020 when it was announced they'd expanded their family from three to four by welcoming their second son, Phineas, into the world, making Silas (who was born in 2015) a big brother. For two people so famous, they somehow managed to pull off the impossible as no one outside their nearest and dearest even knew that "The Sinner" actor was pregnant.
Daily Mail broke the news and claimed that Biel's mom had been spending a lot of time with her daughter and the newborn. It was Brian McKnight who then confirmed the baby reports later that month when the singer — seemingly unaware the couple hadn't revealed the news themselves — told Hollywood Life that Timberlake and Biel had welcomed a "new baby."
It wasn't until six months later when we finally got the news confirmed by one of the proud parents. Timberlake announced the baby reports were true during a virtual appearance on "The Ellen DeGeneres Show" in January, when he also confirmed his second son's name. "He's awesome, and he's so cute. And nobody's sleeping. But we're thrilled. We're thrilled, couldn't be happier, very grateful," he said.
But it turns out all the secretive hoopla wasn't exactly the plan all along. Read on for what Jessica Biel is saying now about her top-secret pregnancy.
Jessica Biel never really intended to keep Phineas a secret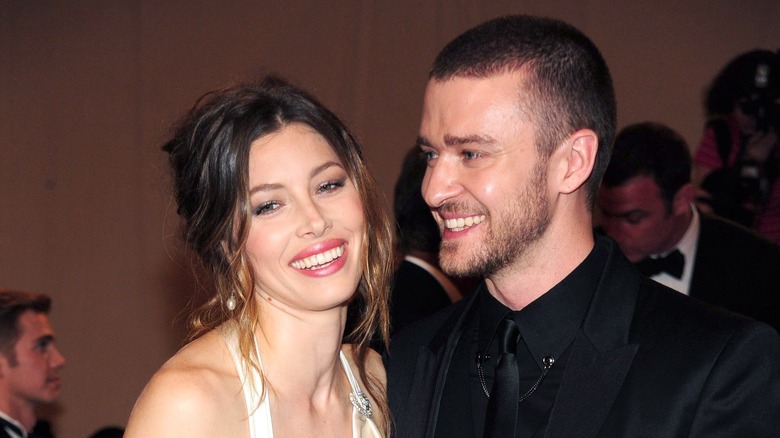 Shutterstock
Jessica Biel got candid about her and Justin Timberlake's second son while speaking to Dax Shepard on the June 14 episode of his "Armchair Expert" podcast. She admitted she "had, like, a secret COVID baby" but never actually intended for her pregnancy and the birth to be quite so hush, hush. "It was just COVID happened, and then I went to Montana with my family and never left," she explained.
But luckily for fans of the duo, Biel was ready to open up about becoming a mom for the second time as she spoke out about the scary moment she was "nervous" Timberlake wouldn't be allowed in the delivery room with her due to COVID-related restrictions. Thankfully, the singer was allowed to be by her side. "I think if I had to be there alone, that would have been horrible. I would have been really scared," she said.
Biel also gushed about being a mom of two and how much Silas is growing up. "It's so interesting. It's so funny. The conversations I'm having now with my 6-year-old is so cool. Like, he's a real person saying the funniest stuff and he's so sensitive and tender," she said. "It's just so interesting to see that part of it happen and the little one is just cute as hell." Adorable!