What Justin Timberlake Just Referred To Jessica Biel As On Her Birthday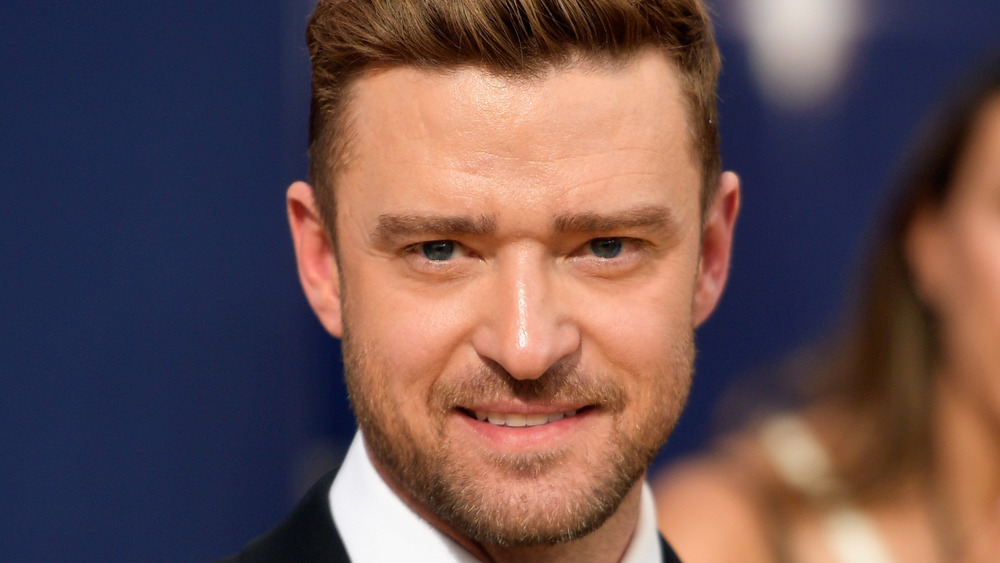 Matt Winkelmeyer/Getty Images
Justin Timberlake and Jessica Biel are "bringing adorable back!"
The "SexyBack" singer and Palmer star has not had an easy 2021. His generally positive persona has caught up with him as his not-so-lovely treatment toward ex-girlfriend Britney Spears was brought to light in the Hulu documentary Framing Britney Spears. Additionally rekindled has been his role in the 2004 Super Bowl incident involving Janet Jackson. "I used to love Justin Timberlake but now that I actually realize what he did to Janet Jackson & Britney Spears ...." as one Twitter user — and there have been many — wrote. 
"I've seen the messages, tags, comments, and concerns and I want to respond," Timberlake wrote on Instagram on Feb. 12, 2021. I am deeply sorry for the times in my life where my actions contributed to the problem, where I spoke out of turn, or did not speak up for what was right... I specifically want to apologise to Britney Spears and Janet Jackson." 
Well, one area where things have been brighter for Justin Timberlake is his marriage to Jessica Biel. Timberlake married Biel in 2012, and the couple now share two sons. Although the road has had some speed bumps (Timberlake had to apologize to his wife back in 2019 after photos surfaced of the singer flirting with Palmer co-star Alisha Wainwright), they're going strong today. "I love you," Biel commented under Timberlake's recent plea for forgiveness on Instagram, per Us Weekly. 
Here's what Justin Timberlake wrote for Jessica Biel's birthday.
Justin Timberlake called Jessica Biel his 'favorite person in the world'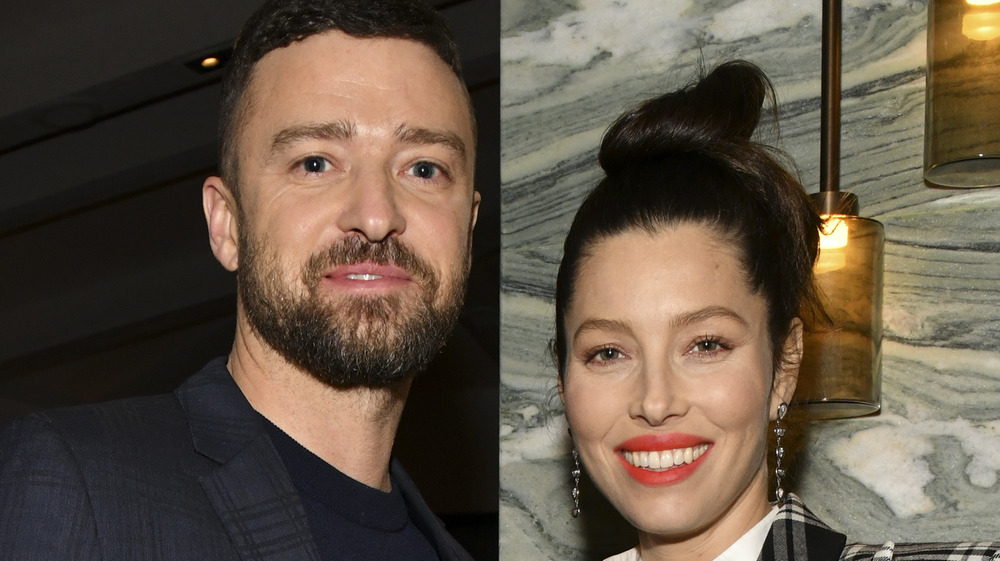 Rodin Eckenroth/Getty Images
So, what well-wishes did Justin Timberlake offer to his wife, Jessica Biel, on her birthday? The superstar took to Instagram to share a sweet flurry of photos and videos from throughout the years, as well as an adorable message for Biel's 39th birthday, per People. 
"Happy Birthday to my favorite person in the world...," Justin Timberlake wrote on Instagram on March 3, 2021. "the strongest, funniest, best, brightest and most beautiful mom/partner/BOSS there is." He continued, "I'm lucky to learn from you and laugh with you and celebrate you every day. But, today we do it with [cake emoji]!!!!" The 40-year-old singer then added, "Here's to more slow-mos in the wind, jumping into bushes to save our kid's toys, and timing out jump pics perfectly..."
Aw. It's nice to see Timberlake's sentimental side amidst all of the backlash he's been receiving. Stars like Lily Collins and football player J.J. Watt commented on the post with their support as well. As People noted, it's also Biel's first birthday as a mother-of-two. Son Phineas was born in summer 2020, while 5-year-old Silas, who, per BestLifeOnline, is rarely posted online, appears in one of the pictures Timberlake shared. 
Here's to these two!